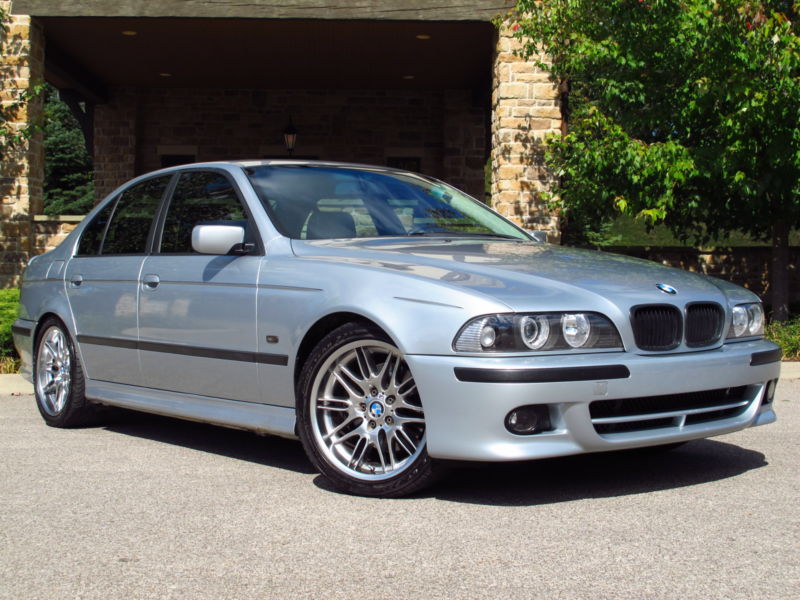 This morning I wrote up a rather unconventional modified 2JZ swapped M5 that raised both eyebrows and ire with the modifications. In an effort to redeem both the website and our collective eyes, it's only fitting that we write up a very nicely modified E39. While many enthusiasts lust after the M5, there is another option that BMW offered which is nearly equal to the M5 in overall package but easier on the wallet. The E39 540i 6-speed ticks all of the right boxes for enthusiasts looking for a practical and fun driver; great aggressive looks, super performance from the rumbling V8, comfortable seating for 4 or 5 in a pinch, and a commodious trunk to carry plenty of weekend luggage to get away from the rest of your life. Best is that this package comes with the option to row through the gears yourself; a simple pleasure that car companies seem determined to make a forgotten skill.
A few weeks ago I did a comparison of a 540i 6 speed against an Audi S4, and the general consensus was that the 540i was the more highly desired car. This particular example takes what you've already said is the car you want to the next level with a host of desirable and tasteful upgrades. The seller provides an excellent overview of the car and condition outlined below: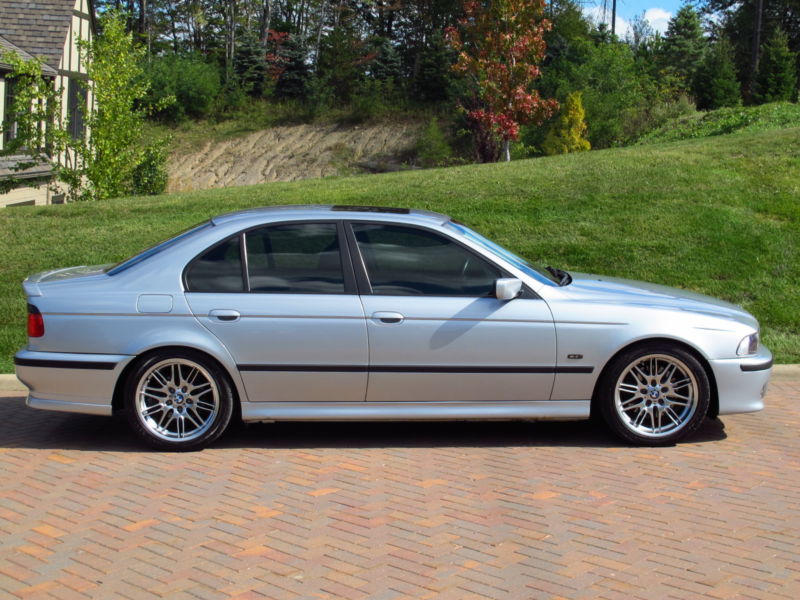 Year: 1998
Model: 540i
Engine: 4.4 liter V8
Transmission: 6-speed manual
Mileage: 109,811 mi
Price: No Reserve Auction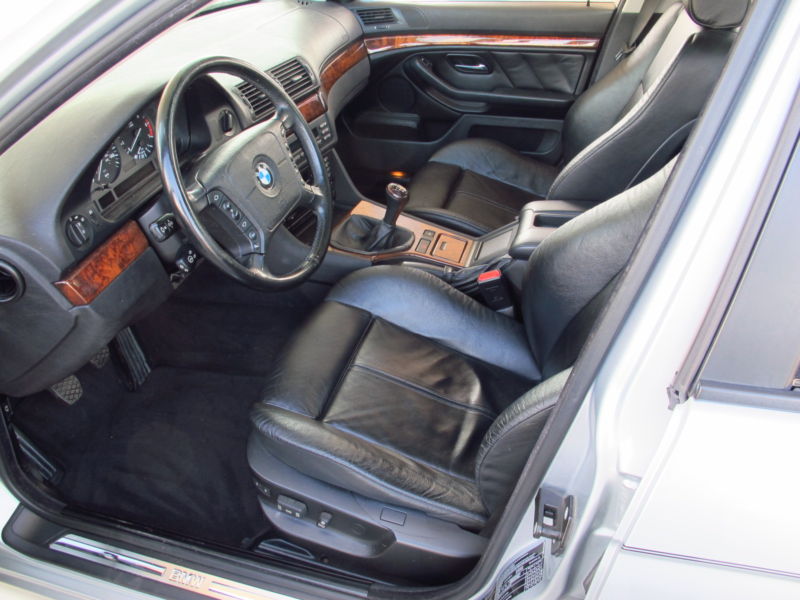 THIS IS A NO RESERVE LISTING.

This is my excellent 1998 BMW 540i Sport 6-speed with an AC Schnitzer M5 body kit, M5 wheels and performance upgrades. With an estimated 350 horsepower, killer looks and excellent mechanical and cosmetic condition, this car is really exceptional. You can look at this car one of two ways: either this is the best 540i Sport 6-speed you'll ever find, or darn close to an M5 for a lot less money.

This car has 109,811 miles but it looks and drives like a car with 40,000 miles. You'll see me use many superlatives throughout this description, because of the truly excellent condition of this superb car.

I am a huge BMW enthusiast and I've owned nearly every significant BMW produced in the past 30 years. This particular car is hands-down, one of the finest BMWs I've ever driven. The looks, the power, the sound, the brakes, the handling, the comfort and reliability are all just superb. This is about as close as you can get to an M5 without spending huge money.

This car has been serviced and upgraded by a nationally-renowned BMW specialty shop in our area. The man who worked on the car is a worldwide BMW expert and has been called on to write numerous articles for "Roundel" the BMW Car Club of America's magazine. So you know that all the work done to the car was done right, and no corners were cut.

This car has the following factory equipment:

4.4L V8 engine
6-speed manual transmission
factory Sport package
power moonroof
leather and heated Sport seats
AM/FM CD and cassette premium audio system with DSP
automatic climate control with A/C (blows cold)
anti-lock brakes
Dynamic Stability Program
front and side airbags

In addition, the car has the following upgrades:

AC Schnitzer M5 body kit
UUC short shift kit (amazingly tight, short throws)
lowered performance suspension
18″ M5 wheels with Goodyear Eagle GT tires
AFE Magnum Force cold air intake
JET performance tuning chip
OBX-R stainless steel dual exhaust
"angel eyes" HID headlights and updated signals at all four corners
cross-drilled brake rotors on all four wheels

I also have the original books and owner's manuals in their original case.

This car is in truly outstanding condition. The paint and body are excellent, the paint is gorgeous and the body is straight and clean. There is very little in the way of stone nicks, etc- this car is superbly clean. The 18″ M5 wheels have no curb rash and they're in great condition. The AC Schnitzer M5 body kit fits perfectly and the pieces have super high-quality paint to match the car.

The interior of this car is nearly unbelievable- there is literally no wear and no signs of age. The leather seats are nearly like new with no wear, and the interior plastics, upholstery and wood are superb. The interior of this car look like that of a 2 year old car.

The mechanical condition of this 540i is excellent. The engine, transmission, suspension, etc are working great. The car has no known mechanical issues and it drives exceptionally well. The engine is smooth and hugely powerful. The engine sounds outstanding with a great V8 rumble due to the cold-air intake and stainless free-flow exhaust system. The handling is amazingly tight and sharp without being harsh. Everything is "tight" on the car, the suspension, steering, brakes, transmission, etc. There is nothing loose or sloppy about the car- it is precise, tight and solid in every way- again it feels like a car with 40,000 miles.

This is a 1998 car and as such it is not brand new. While this is a great car, please expect normal issues of wear and tear consistent with the age of the car. This is a list of anything and everything I know of that is wrong with the car: the center display which shows the onboard computer/ odometer is hard to read (common for these cars), the airbag light is on, and the sunroof does not open. That's it. This is a superb, great-condition performance machine that you'll enjoy every minute of driving.

The car currently has 109,811 miles but this will increase as I'm planning to take this car for a trip this weekend. Incidentally, this car is totally reliable, dependable and fully mechanically sound. There are absolutely no known mechanical problems, and I'd trust this car to drive to California and back.

This BMW has a clean and clear OH title ready to transfer.

You can fly in to Cleveland (CLE) and drive this car home, or you can have the car shipped. Please call Angels Moving Autos at 530 245 0481 for a shipping quote.

This car is kept in my garage in Willoughby, OH.

Questions, please email me or call/text me at 440 339 4341.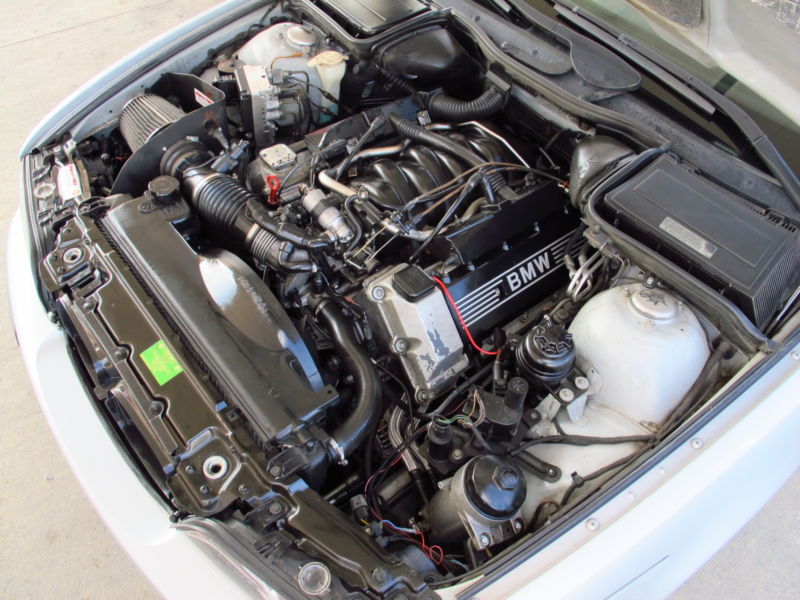 It's true, there are a lot of superlatives offered in the description, but the photos document why this is the case. This is a tastefully built example of a very popular car in fantastic condition. The leather looks barely worn and the paint appears in excellent condition with no noticeable wear visible. I love the addition of the AC Schnitzer body kit; often these can go over the top, but I feel like this particular one really accents the car and shape nicely. The M5 wheels are also a welcome addition; they complete the package well and look sharp. When you remember this car is about to be 16 years old, the condition it's presented in is a testament to the seller's care.
If you have any questions for the seller you can contact him via email at camera411@gmail.com or via phone at 440-339-4341
-Carter