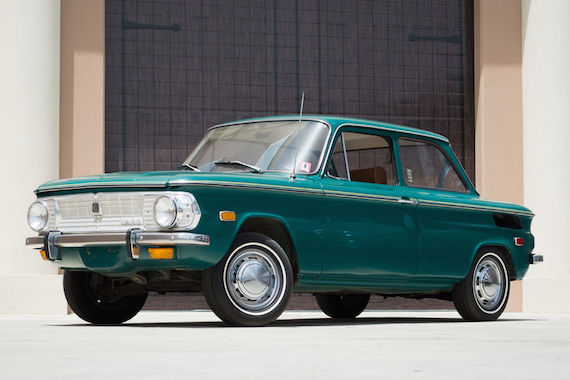 The Typ 110 was the beginning of the end for the NSU badge. The Volkswagen Group took over this company in 1969, merging it with the Auto Union marque to form the Audi brand that we have today. These small, air-cooled rear engined NSUs would carry on into the early 1970s before being phased out, leaving the revolutionary Ro80 that we saw Carter feature this week as the last NSU badged vehicle in history. These small cars had a fairly advanced transversely mounted, overhead cam engine with independent rear suspension and double-wishbone front suspension. This 1200C is said to be in original condition and has somehow found its way to Texas. This makes for a rare chance to experience a car that was popular middle-class transport for postwar West Germany.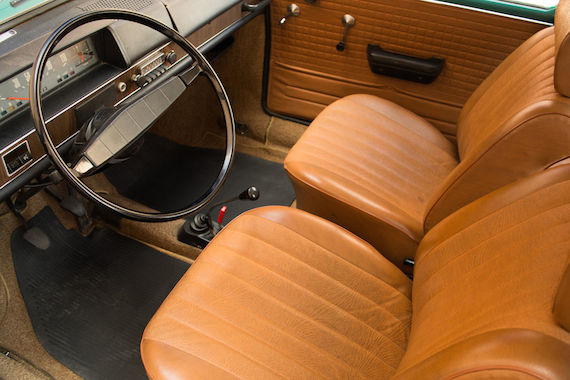 Year: 1971
Model: 1200C
Engine: 1.2 liter inline-4
Transmission: 4-speed manual
Mileage: 77,425 mi
Price: No reserve auction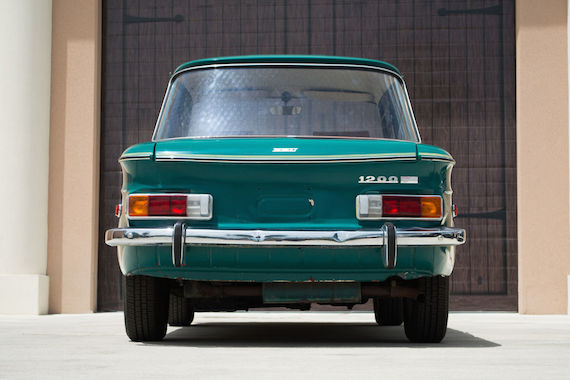 1971 NSU 1200C

Chassis No. 0711003767

· A very Original Example in Great Colors

· Exceedingly Uncommon German Automobile

· Known for its ease of handling & Simple Mechanicals

· Ideal for continued Preservation or Vintage Racing

· Desirable 4-Speed Manual Transmission

Offered is an exceptionally rare find here in the States, the NSU 1200C, known as continuation of the Typ 110 Prinz. Ideal for small displacement rally and race classes, the NSUs have developed quite a cult culture in Germany for their aggressive driving abilities and simple mechanical components.

Based on its headlight configuration, speedometer and identification tag, it's believed this example was an original export model for U.S. delivery. This particular coupe recently came out of a very large and respected German automobile collection and is now offered for sale after years of storage. The car appears well preserved throughout, displaying an older respray (in correct color) with an incredibly original cabin in beautiful condition. The paintwork and trim show age in areas, which should clean up fairly well after detailing. Its upholstery remains in very good condition, with proper square weave carpeting, leatherette seating, rubber mats – including the trunk, faux wood trim and working Blaupunkt Frankfort radio. The majority of these 1200s were fitted with a sportomatic style automatic transmission, while this car (C model) is equipped with the desired 4-speed manual.

Notes: We were able to get the car running after its long sit, but please keep in mind a full service and tune up will be required before driving or road use. It also appears the rear panel of the car was repaired/replaced at one point in the car's life.

A great base for continued enjoyment, this very unique collectible makes the ideal little rally star or a guaranteed standout at your local cars and coffee. Selling No Reserve!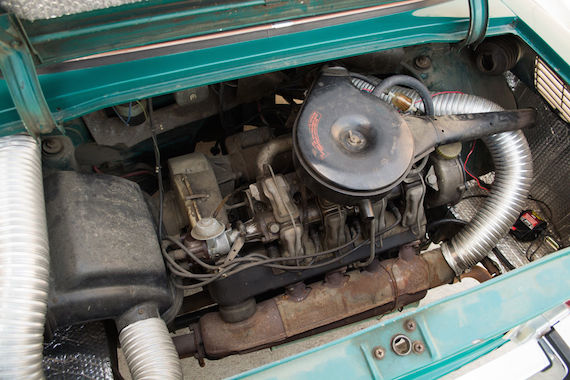 There's a decent amount of bidding interest on this car, so we'll be watching this closely to get a read on what these cars might pull in the market. A reader of ours from the Netherlands, Nick, checked in with us on this very car, alluding to the fact that cars in good nick could bring north of $10,000 USD. Since they were more well known in Europe, this car would no doubt have greater value there than in the states. This car will probably need a good going over with the mechanicals as well as an inspection to see if there was any other damage related to the replaced rear panel that is described. Still, this car looks very presentable, and the less common manual-gearbox adds to the fun factor.
-Paul