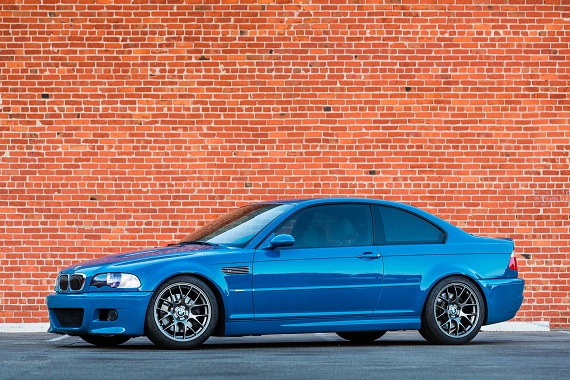 I get that the wild colors offered by BMW on the E46 M3 don't appeal to everyone, and I'm aware they tend to be the colors I focus on. What's special about them to me is that they exist at all; you don't have to agree that they're the colors you'd buy, but isn't the world a better place for them having been made? If I bought a M3, I'd really want to feel special. Of course, getting into any M car is a special experience, right? Well, it certainly was a bit of an occasion in the 1980s, but by the E36 and E46 M3s, production numbers meant they were reasonably common. With over 71,000 E36s made and over 85,000 E46s produced, odds of you seeing another going down the road are pretty strong. Heck, in my daily commute I count on seeing at least one – try that with an older M car. But what I see daily are typical German car colors; blacks, silvers, greys and whites. They look nice, I agree, but to me the appeal is what the M cars were in the 1980s – an event. It's not so much that I want to be noticed, but more that I want to stand apart from the crowd. And to me, Phoenix Yellow and Laguna Seca Blue are two of the best ways to differentiate your M experience from the norm. Today, there's a lovely example of the later available on eBay: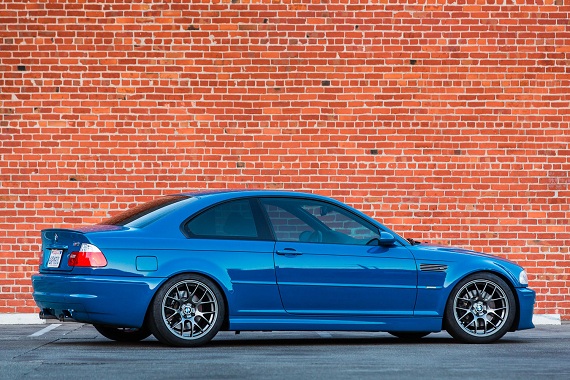 Year: 2001
Model: M3
Engine: 3.2 liter inline-6
Transmission: 6-speed manual
Mileage: 51,500 mi
Price: $28,000 Buy It Now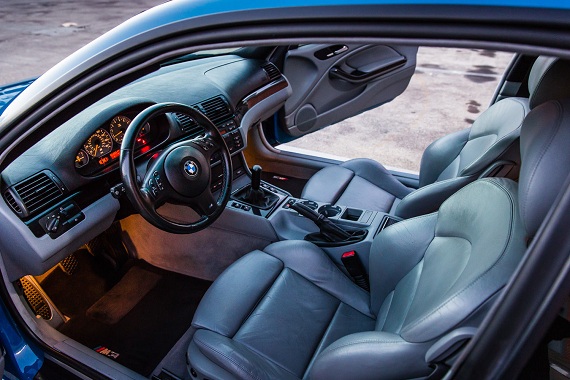 This is a beautiful example of a 2001 E46 M3 in Laguna Seca Blue. Enthusiast owned, low milage (51.5K), perfectly setup, high quality mods, and well maintained either by myself or Performance Technic, needs nothing.

I've owned it for two years and drove it approximately 11K miles. I made a project out of sorting this car out, with lots of research going into the modifications that were made. It's a highly capable, yet still comfortable car.

Here are some of the highlights/upgrades:

– Michelin Pilot Super Sport tires with good tread. The best all around tire made. 265/35/18 square.
– APEX EC-7 Wheels 18×9.5 et35. 12mm spacer on rear.
– AST 4100 Coilovers (have original)
– Vorshlag Camber plates
– Rogue RSMs
– Rogue Tower Reinforcement Plates
– Rogue Strut Bar
– Rogue Trans Mounts
– New OEM RTABs with Limiters
– Aligned and corner balanced by Performance Technic
– Autosolutions Short Shift Kit, Macht Schnell knob (have original)
– Completed freshening of the front end trim to repair rock chips. This included a brand new OE Euro front bumper (no ugly reflectors), headlight covers, turn signals, grille kidneys, foglight covers, repainted mirrors.
– LED Tailights (have original)
– Motion Motorsports Aluminum belly pan
– Inspection II completed 1500 miles ago by Performance Technic
– Up to date on factory recalls
– New alternator, new coils
– Euro Console (have original)
– Carbon Fiber Gruppe M replica intake (has some cracks. Original installer tightened the bolts too tightly, have original)

Paint is in beautiful shape, it's been polished recently, and sealed/waxed with top notch products. Has some tiny rock chips here and there, nothing unusual for a car of this age. Too small to photograph.

Interior is in excellent condition, shows some wear on driver's bolster, but much better than most I've seen.

I have a spreadsheet with all repairs/mods completed during my time with the car that will go to the new owner, I also have paperwork from the previous owner. Clean title and Carfax.

I can send you a link to additional photos as well, just ask.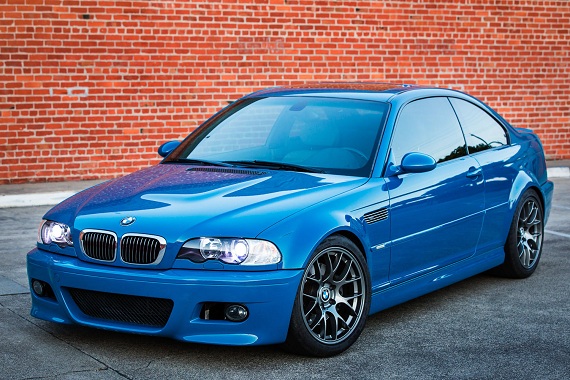 Well photographed, well presented and enthusiast owned, this car looks pretty awesome. The pictures obviously flatter the car well, but I don't think the condition is being hidden. Miles are low, there's a 6-speed manual in place, and maintenance is up to date. If I have any gripes, I probably would prefer a few less modifications but they're not horribly offensive. My biggest change would probably be to drop the tint and the wheels – the design doesn't bother me, but I think a brighter silver would look better. Normally I'd opt for the CSL/ZCP wheels, but I found a budget set of the optional 19″ wheels that I think would really help this car stand out: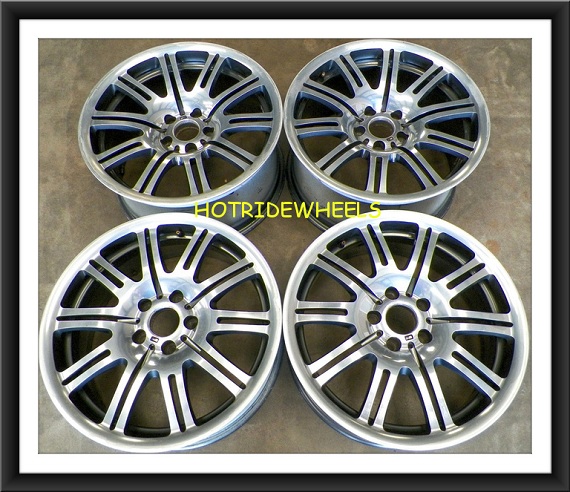 Price seems to be in line with the best examples we've seen of E46s, which still seem to be demanding strong money. This seller hasn't skimped out where necessary and has presented the car well. While the asking price is strong for a 2001, this is certainly one of the better overall examples we've seen and doesn't seem far out of line with the condition presented.
-Carter