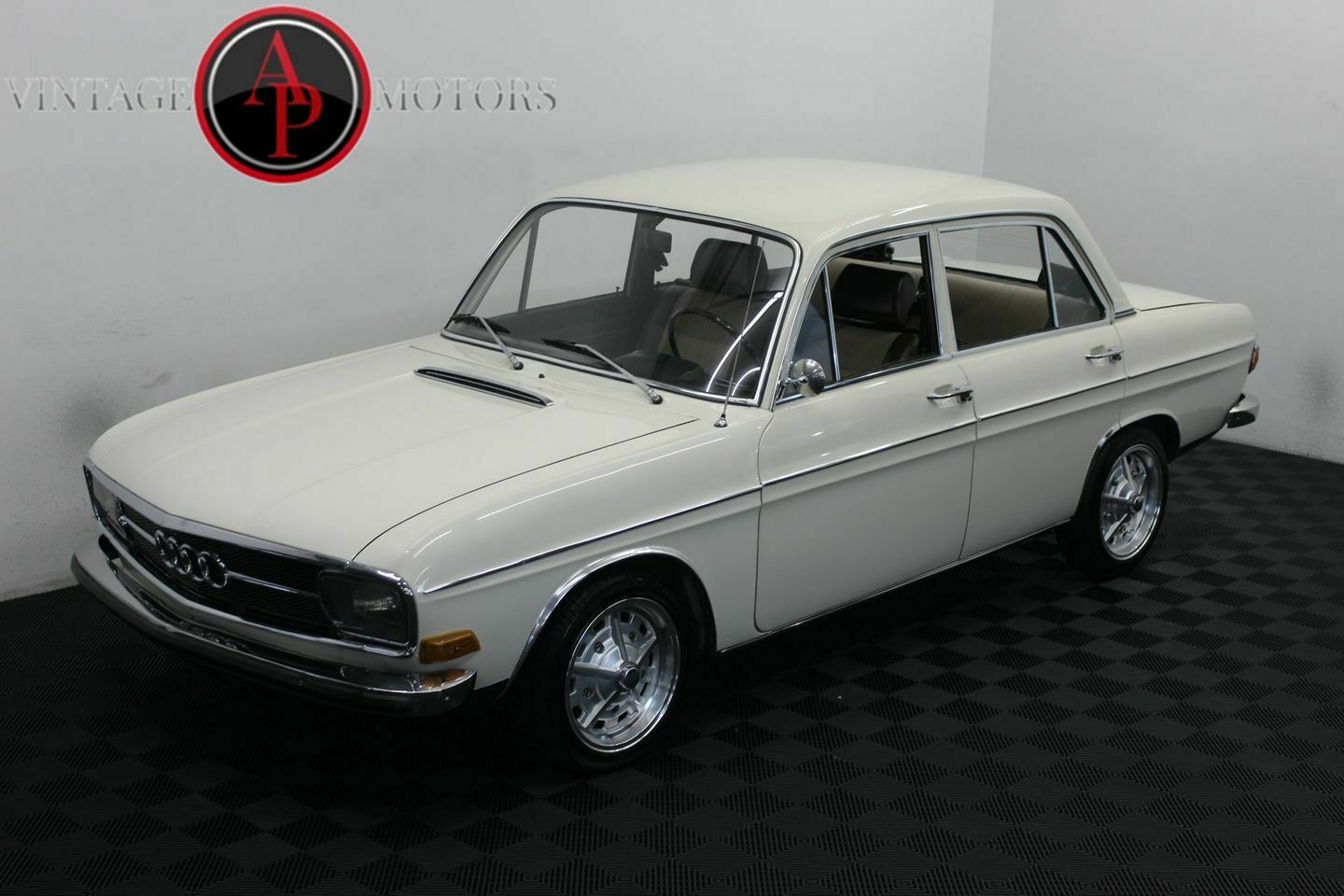 The Audi…60? Yep, you read that right. For a short time after the union of NSU-Auto Union and Audi in 1969, Audi launched a series of model names that were in effect slightly reworked DKW F102s from the early 1960s. If they look like older Mercedes-Benz models, you have a good eye – in fact, for a short time Daimler-Benz owned Auto Union, and the F102 had been updated during their ownership from the oddball two-stroke engines DKW utilized to new Mercedes-Benz four-stroke powerplants – the M118, which was unique to Audi's use and only lasted a short time. With displacements between 1.5 and 1.8 liters, the F103 came in three power outputs initially; 72 horsepower, 80 horsepower, and 90 horsepower – and as a consequence were named the Audi 72, 80, and Super 90. In 1968, the 72 was replaced by the 75, and a new, lower-output version was launched; the Audi 60, which actually only had 54 horsepower. As mentioned these were short-lived cars, because in 1972 the revolutionary Volkswagen EA827 water-cooled motor was used and slotted into every pretty much everything the company produced.
The F103 is thus a strange bit of Audi history, helping to cement the brand's reintroduction. A bit over 400,000 were made, which doesn't sound too bad – except that the follow-up B1 chassis sold nearly three times that amount in about the same amount of time. Sufficed to say, these are rare cars to come across today, but a nice-looking '72 – the last model year for the F103 – popped up in North Carolina. Let's take a look: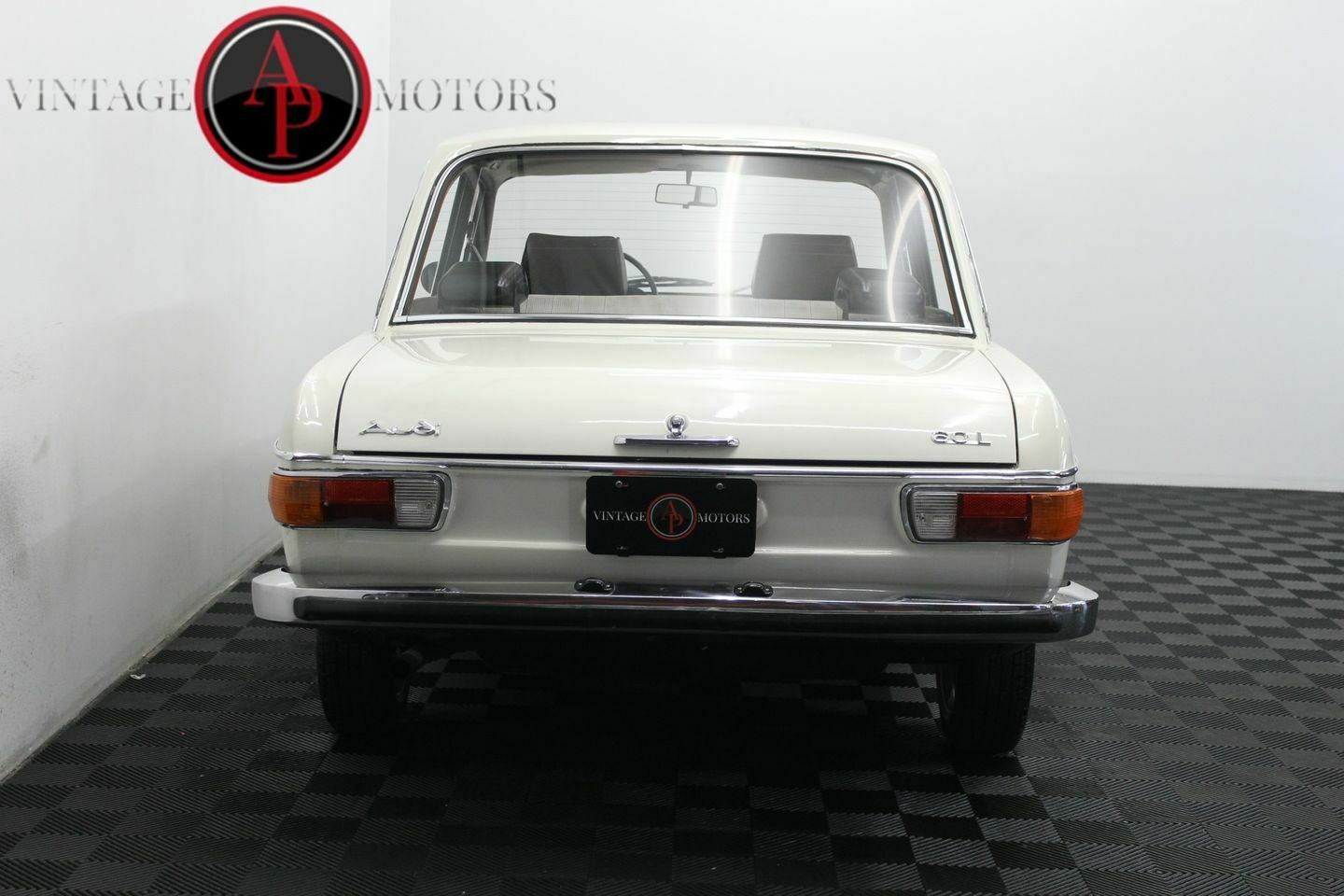 Year: 1972
Model: Audi 60
VIN: 0321005057
Engine: 1.5 liter inline-4
Transmission: 4-speed manual
Mileage: 34,400 km (~21,400 mi)
Location: Statesville, North Carolina
Price: $29,900 Buy It Now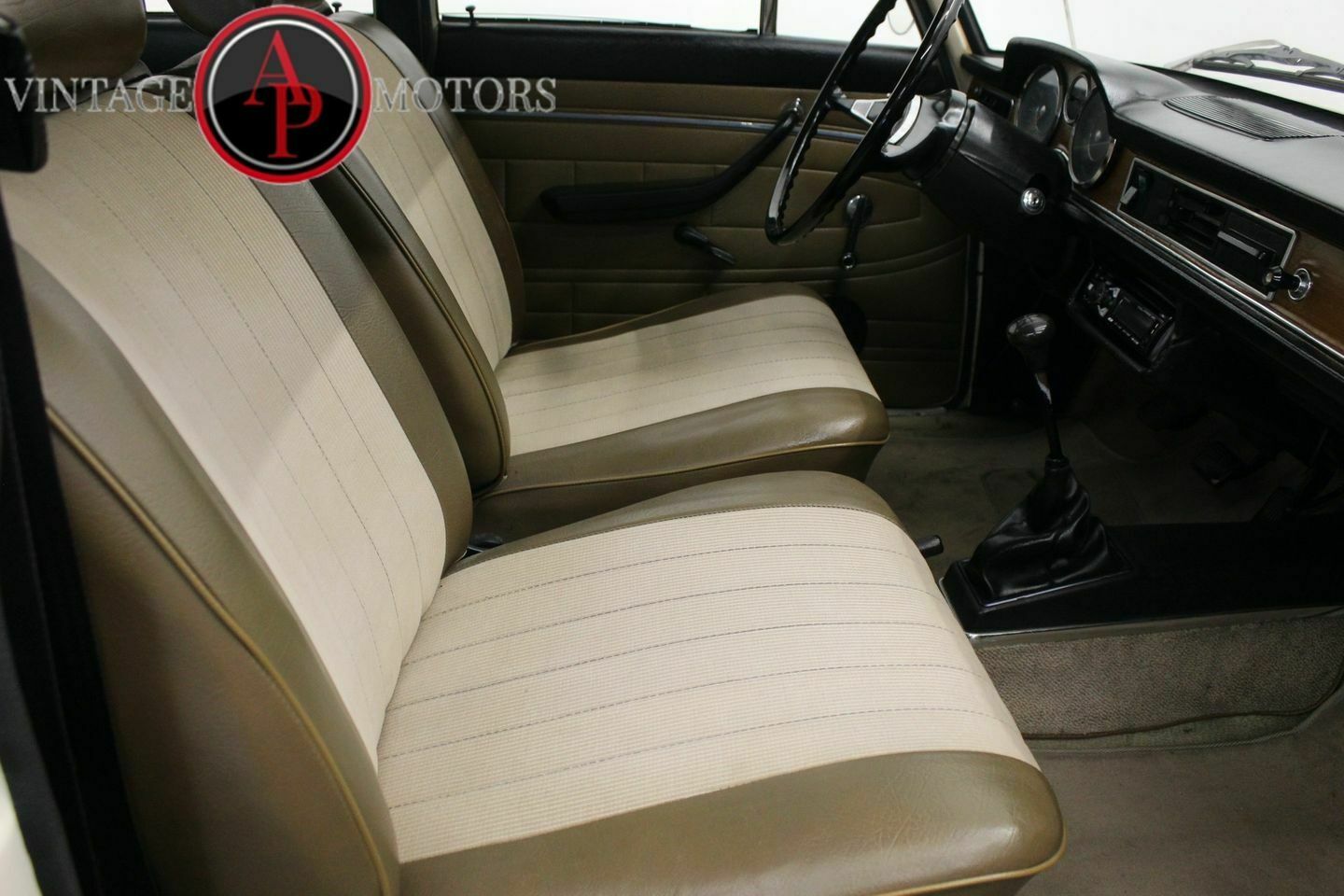 * Please read! *

We are a "One Price Only Dealership". This means our prices are Non-Negotiable.

Shipping included with sale! (In the continental US only. Not on international or US islands. Up to 1,500 miles)

All of the vehicles that are at our dealership whether consignment or owned go through a rigorous process before sale.

-Paint body and then detail.

-Interior work if needed.

-Mechanical / Safety inspection.

-2 mile test drive.

Once we are ready to put a vehicle for sale it is turn key! We do not simply re sell a vehicle we put time into each and every one of them. For which we hold a higher standard for our vehicles. And in turn have a "one price only" policy.

If the vehicle is not for you or you believe the price is higher than you would like to pay we appreciate your consideration and good luck in the hunt! We will not negotiate our prices for our consignors vehicles or owned inventory.

CALL TODAY!

855-203-4786

1972 Audi 60

MECHANICAL:

-Factory 4 cylinder engine.

-4 speed manual transmission.

-Power brakes.

-Power steering.

INTERIOR:

-Factory front bucket seats.

-Factory steering wheel.

-Aftermarket stereo.

EXTERIOR:

-Aftermarket custom wheels.

-New tires.

-Factory hood with working scoop.

DISCLOSURES:

-Please see and use detailed pictures. We do our best to photo ANY imperfections. Also have your salesmen address any you may see in pictures.

CALL TODAY FOR QUESTIONS OR ADDITIONAL PICTURES! 855-203-4786

RESTORATIONS:

The term "restoration" in context to the vintage car world has taken on a definition of its own. For some people, a restoration is simply painting a car and replacing items as needed, while for others, restoration means an extensive disassembly and overhaul, with each piece getting rebuilt or replaced. We are not a restoration shop, verbiage used in descriptions in reference to variations of "restoration" are given to us by consignors/sellers of vehicles. Verification of the level of restoration is the responsibility of the buyer before purchase either in person or by third party inspection service.

VEHICLE HISTORY REPORTS:

We suggest clients run vehicle history reports on any vehicle to be purchased. Diligence on these vehicles is also the responsibility of the buyer. Here are two links to these reports:

reports-2/nmvtis/

vehiclehistory/login

DEPOSITS:

DEPOSITS TO PURCHASE VEHICLE/S IS $500, UPON PAYMENT OF THE $500 THE VEHICLE WILL BE HELD FOR 72 HOURS PENDING FINAL PAYMENT. DEPOSITS ARE NON-REFUNDABLE. INSPECTIONS AND OR PRE APPROVAL FOR FINANCING SHOULD BE PERFORMED PRIOR TO PUTTING A DEPOSIT DOWN ON A VEHICLE. INSPECTION OR DENIAL RESULTING IN NOT PURCHASING THE VEHICLE/S DOES NOT WARRANT REFUND OF DEPOSIT. A $399.00 DOCUMENT FEE WILL BE ADDED TO ALL SALES TO COVER COSTS OF CHARGES IMPOSED BY FEDERAL AND NORTH CAROLINA DMV.

FINANCING:

JJ BEST BANC. COLLECTOR CAR FINANCING

855-203-4786

$500 NON-REFUNDABLE DEPOSIT DUE TO PURCHASE THE VEHICLE. PAYMENT IS DUE IN FULL WITHIN 72 HOURS OF MAKING DEPOSIT OR DEPOSIT IS FORFEIT. DOWN PAYMENT REQUIRED BY LENDING INSTITUTION WILL BE DUE WITHIN 72 HOURS OF DEPOSIT IN ADDITION TO DEPOSIT.

INSPECTIONS:

PLEASE EITHER COME AND INSPECT YOUR VEHICLE OR HAVE IT INSPECTED BY A THIRD PARTY INSPECTOR BEFORE DEPOSIT OR PURCHASE. BUYING A VEHICLE IS LIKE PURCHASING A HOME. BOTH PARTIES ARE RESPONSIBLE FOR INSPECTION AND DILIGENCE. WE ARE BROKERS ON THESE VEHICLES AND DO OUR BEST TO INSPECT BUT YOU THE BUYER HAVE RESPONSIBILITY TOO. WE SUGGEST THIRD PARTY INSPECTIONS OR IN PERSON.

SHIPPING:

WE CAN SET UP THE SHIPPING FOR YOU. WE USE CENTRAL DISPATCH AND THEY ENSURE ALL CARRIERS ARE LICENSED, INSURED AND BONDED.

INTERNATIONAL BUYERS:

WE ARE MORE THAN HAPPY TO WORK WITH INTERNATIONAL BUYERS. WE CAN GET THE VEHICLE TO THE PORT YOU REQUEST FOR SHIPPING TO YOUR COUNTRY. PLEASE KNOW WE CANNOT SHIP IT TO YOU/YOUR COUNTRY, AS YOU WILL BE IMPORTING THE VEHICLE YOU WILL HAVE TO HANDLE THE INTERNATIONAL PORTION. WE WILL DO OUR BEST TO ASSIST!

PHOTO PROPS ARE NOT ALWAYS INCLUDED IN SALE. PLEASE ASK YOUR SALESMEN WHAT PROPS DO OR DO NOT COME WITH THE VEHICLE/S.

THE INFORMATION GIVEN IN THE DESCRIPTION ABOVE IS EITHER OUR OPINION, THE OPINION OF THE FORMER OWNER, OR BASED OFF OF VISUAL AIDS AND SHOULD NOT BE TAKEN AS FACT. IT IS YOUR RESPONSIBILITY AS THE BUYER TO CONFIRM OR DETERMINE SPECIFICS OF THE VEHICLE. PLEASE NOTE THAT WE DO NOT GUARANTEE ANY AIR CONDITIONING SYSTEMS, GAUGES, OR ELECTRICAL SYSTEMS. GIVEN THE NATURE OF THE VINTAGE VEHICLES WE SELL, THESE COMPONENTS CAN BE WORKING AT ONE MOMENT AND NOT WORKING AT ANOTHER MOMENT. IT IS COMMON THAT THESE COMPONENTS WILL NEED UPKEEP OR ATTENTION. IN ADDITION, MANY TIMES THESE VEHICLES SIT FOR LONG PERIODS OF TIME AND ONCE YOU BEGIN TO DRIVE THEM HARDENED SEAL AND GASKETS MAY BEGIN TO LEAK! CLASSIC CARS LEAK. PLEASE MAKE SURE YOU ARE COMFORTABLE WITH THIS BEFORE BUYING A VINTAGE AUTOMOBILE

THE VEHICLE IS BEING SOLD AS IS WITH NO WARRANTIES OR REFUNDS AVAILABLE. THIS IS A USED VEHICLE BEING SOLD AS IS.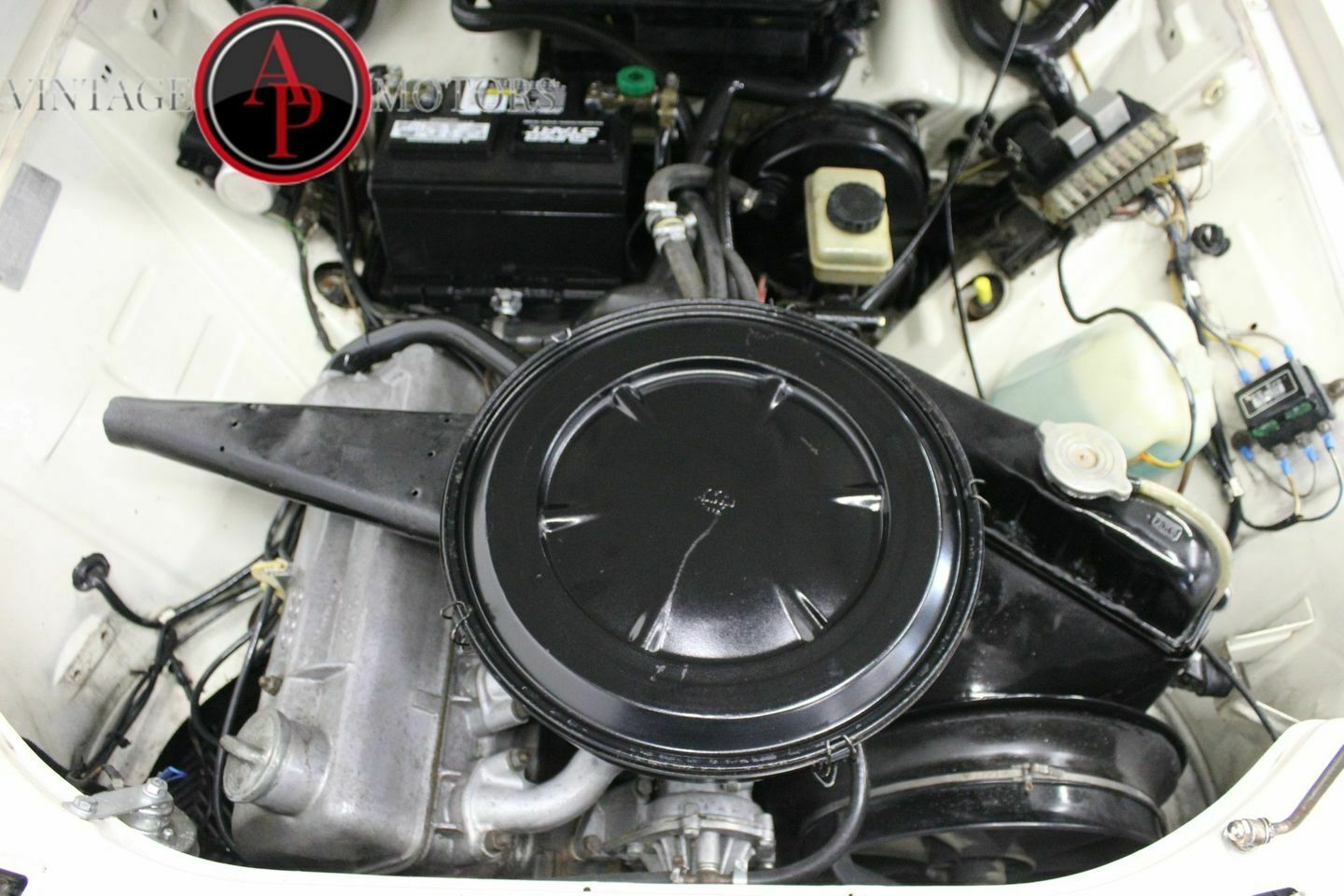 It's clear someone loved this car. If you're looking for a quirky alternative to a 60s Mercedes-Benz Fintail, a W114/115, or a Volkswagen Notchback, here's your ride. Of course, the problem is that you can get a Fintail for far less than the asking price here. The same goes for really nice W114/115s. And you guessed it – Notchbacks can also be had for a lot less, as well. $30k is a really hard price to justify for this car, though it is very rare to see.
-Carter