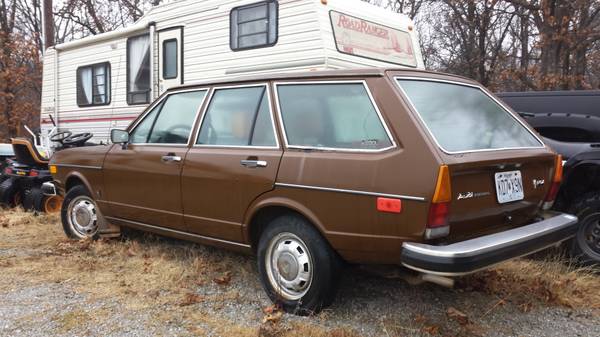 How rare is the VW Fox these days? As an aside, I went looking through the last several years of posts for the last time we featured one. Can you guess when it was? Never is correct. Though they do come up for sale from time to time and we've seen a few of the Fox's bigger brother 100 and cousin Passat, we have never featured a Audi Fox. So that should tell you they're quite rare, if nothing else does. Then, on top of that when you add in that this is the original Audi Avant – the first wagon Audi imported to the U.S. – you've got one seriously rare bird.
The Audi 80 was really a bit of a revolutionary design for Audi. Handsome, compact and reliable, it shared heavily with Volkswagen Passat underpinnings. It replaced the multi-engined F103 model (which was itself a DKW) named for their engine horsepower outputs – hence the Audi "80". The 80 was brought to the U.S. in "Fox" form and sold in small numbers. The Avant was certainly the most rare of the offerings though, and it is downright rare to see one in any shape today. This particular offering has some needs, but is amazingly mostly rust free and comes from only its second owner: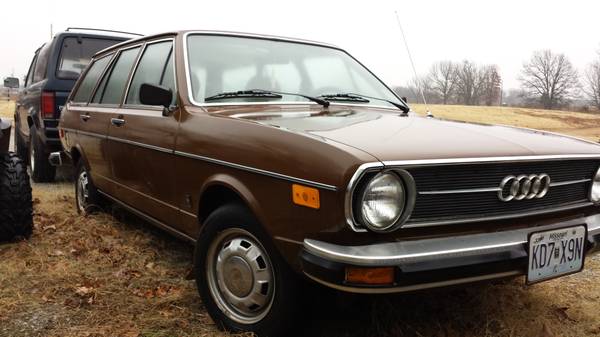 Year: 1976
Model: Fox
Engine: 1.6 liter inline-4
Transmission: 4-speed manual
Mileage: 65,000 mi
Price: $2,500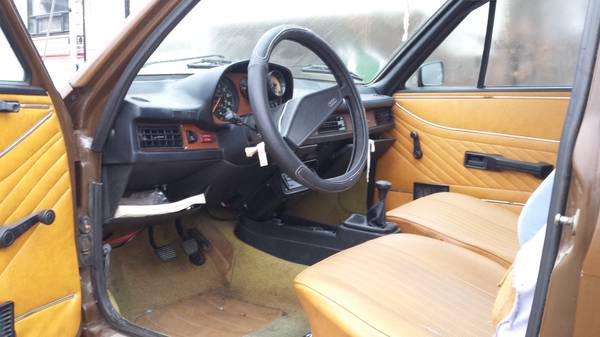 2nd owner of a 76 Audi Fox Station Wagon, has a little over 65,000 miles pretty clean inside and out had some small rust around windows in the the back, I think it needs a fuel pump cant hear the pump running anymore, but would make a net little car not many of these around, 4 speed manual trans, 4 cylinder Fuel injected,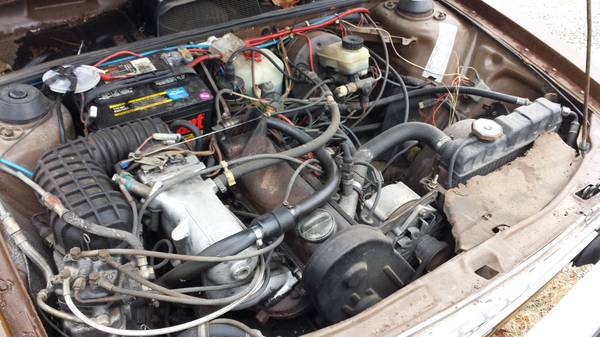 Brown over brown – doesn't get much more 1970s than this. Wagons were also the rage in the 1970s, so consider this not only the original Avant but the original Q3/Q5. Audi has traditionally not supported the vintage market for its cars, pretending rather than most cars pre-1995 don't exist – but if you look hard enough, there's an active community that cares for and restores these cars on both sides of the Atlantic. This one is certainly in "Must Save" shape, and for the right person offers an opportunity into a quite rare, semi-quirky car that few will ever have seen in person these days.
-Carter