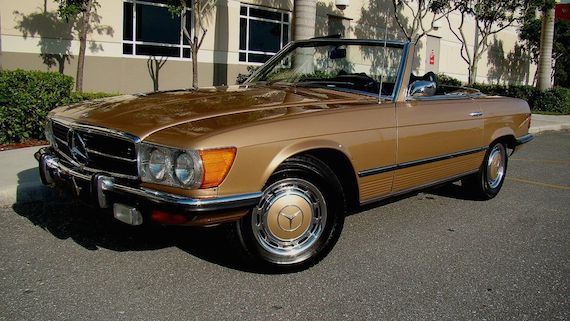 Few knew it at the time, but 1972 would be the introduction for one of the longest lived Mercedes-Benz models of all time, the R107 SL. It was a departure from the W113 SL, more boulevard cruiser than "sports light" special. The first R107s to make it to the US would be the 350SL, but contrary to what the badge on the trunk lid may suggest, this SL did not have a 3.5 liter V8 under the hood. Customers stateside would get a detuned 4.5 liter V8 meant to cope with ever tightening emissions standards. Then in 1974, large crash bumpers would make their appearance, further differentiating the US market SL from their counterparts abroad. This 1972 350SL for sale in Florida has a golden hue fitting for the Sunshine State.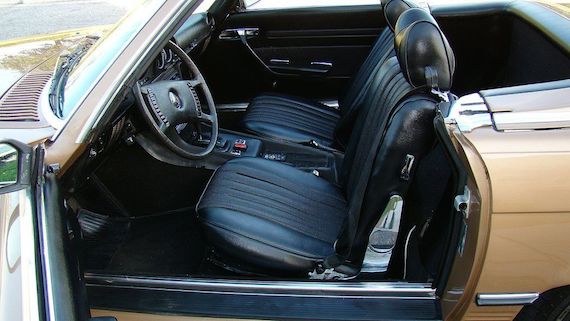 Year: 1972
Model: 350SL
Engine: 4.5 liter V8
Transmission: 3-speed automatic
Mileage: 74,000 mi
Price: Reserve auction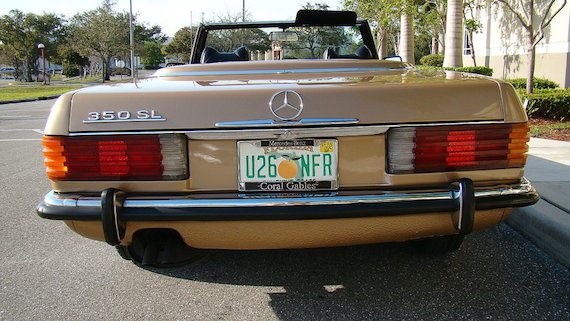 1972 Mercedes-Benz 350SL, rare collectible roadster

Here we have a very rare and collectible Mercedes-Benz 350SL Roadster with both hard and soft tops. This was one of the first introductions into the Mercedes American sports car for the 107 body. The precursor, the W113 280SL which has become a very collectible Mercedes and has gone up in value quite a bit over the last several years and I am sure the early 107s will follow. This one has a rust free gold exterior with a black Mercedes Tex interior. The black canvas soft top is in perfect condition. Has power windows and air conditioning with an aftermarket AM/FM stereo with built in CD and working power antenna. This is a very solid car and runs like it looks. Great running car. Recent set of Toyo tires and the wheels are original with matching Mercedes coded caps. You don't find them that run as good as this. We have set a very favorable reserve and it may not make it to the end of the auction with a solid offer. We do reserve the right to end the auction early if sold before it ends.

I'm sure many of you are going to have questions. Please call me with any questions or offers. I remind you, this is over 40 year old technology. Don't expect to have a maintenance free "new car" experience. Thanks for looking! If you have any questions or would like a more in depth description, please call me, JC 954-658-2814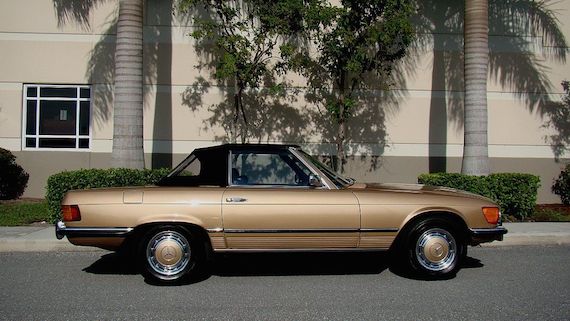 Normally I'm not a fan of gold, but given this is an earlier '70s model with the hubcaps, this SL has a period correct look about it. If you want a fairly unique SL, these early slim bumper 350SLs are hard to beat. You certainly don't see them around every day. I like this particular example because it splits the difference between museum piece and driver, having enough miles on it to suggest regular use over the years. The late model R107s, in particular the 560SL, are bringing big numbers these days, sometimes breaking $40,000. Early R107s, however, are a bit more affordable. The best examples would have trouble breaking $30,000, so an example like this that has been used but well loved should probably bring somewhere in the low $20,000 range.
-Paul