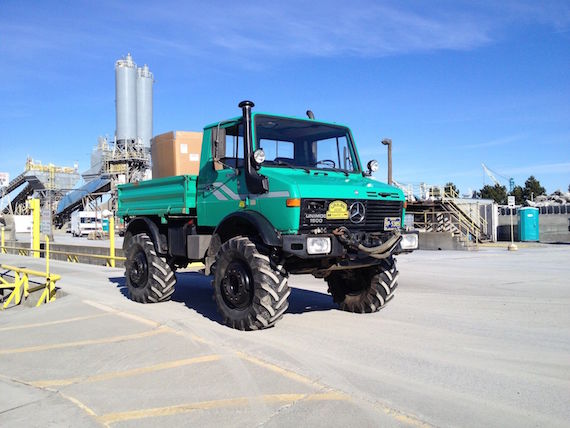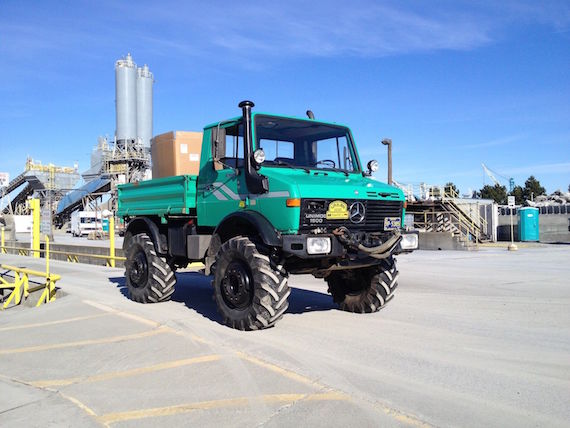 I love the Unimog for its massive capability as a work truck – but also its general insanity as a road-legal vehicle. Today's 1983 U1500 model (square cab, short wheelbase) was restored in 2000 to the state we see today. The Gumby-green is a playful choice, with the side graphics and hilariously large tires conspiring to help this resemble a childhood toy of mine. It's a bit of a reverse-mullet, all party up front with the color and laughable size, but serious business out back with a bed that doesn't just dump backwards, but in three directions. Though very clean and well cared for, it's also ready to rumble – be that in the mud, shipping yards, or apparently an odd automobile-themed birthday party, according to the pictures. The one hangup for all of that business and pleasure is a pricetag way above the usual (albeit older) Unimog's we see.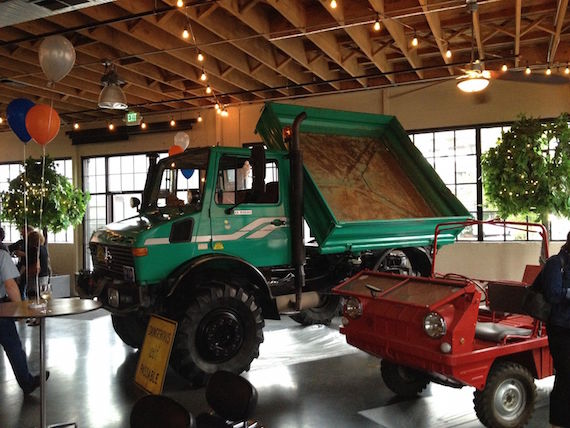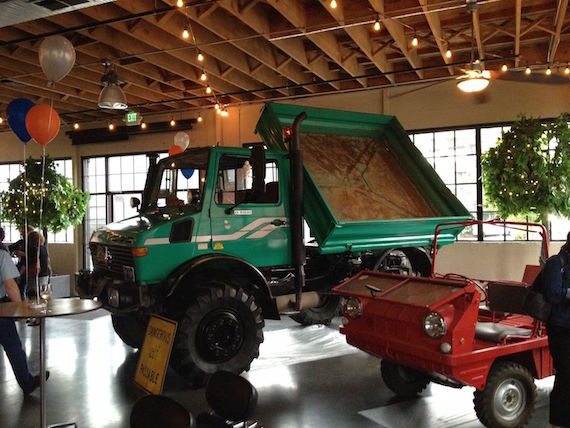 Year: 1983
Model: U1500
Engine: 6.0 liter turbocharged inline-6 diesel
Transmission: 24-speed manual with working, highway, and crawler gears
Mileage: 82,650 mi
Price: $55,000 Buy It Now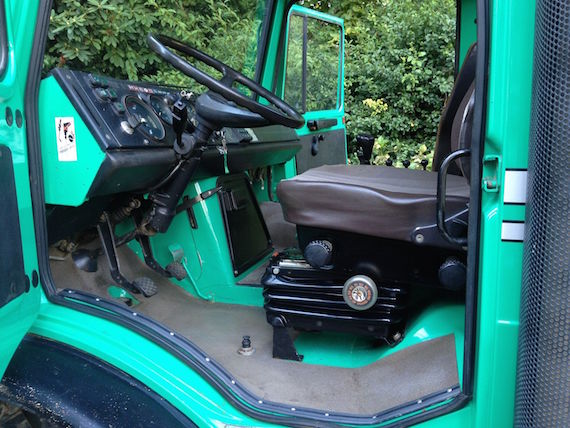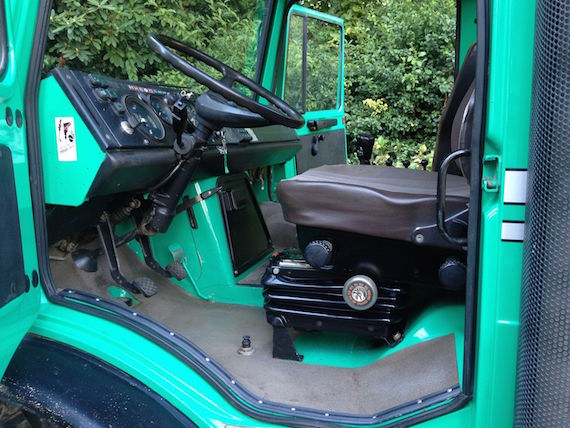 1983 Unimog U1500 AG spec. OM352A Turbo diesel 160hp. Has the working and crawler gears with 2 PTO's. 4 channel hydraulics. 3 way tipper bed. Truck is rated at 7 tons. Top speed = 55mph Michelin XM47 tires + spare. New brakes.
Truck was restored in 2000, super clean zero rust. Ready to work or play.
EBAY does not recognize the VIN, surprise!

It is a 1983. Runs and drives perfect. 133,000KM = 82,650 miles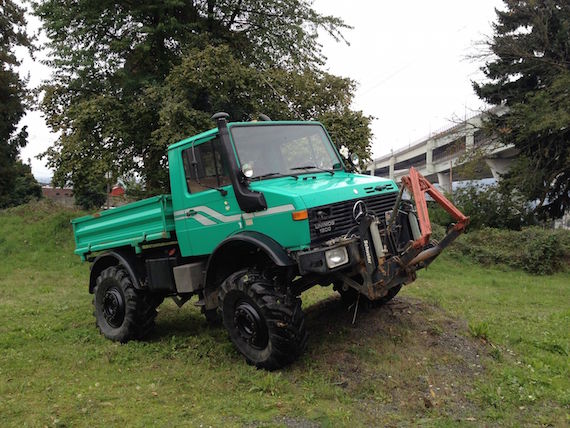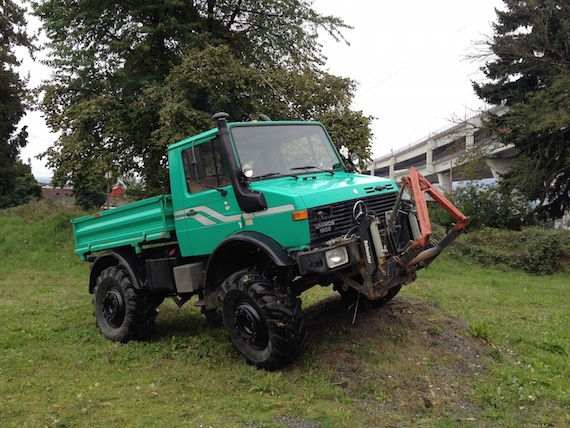 Hell, if the American Big Three can easily sell full-size trucks costing over $50k, someone out there will probably splurge for this green machine too. I'd think that something closer to $40k would make more sense given the year and mileage but valuing the cleanliness. Just one more reason for me to get out of suburbia and back to nature, where I can put this thing to work and then find some open space for some hilarious, monster-truck fun.
-NR