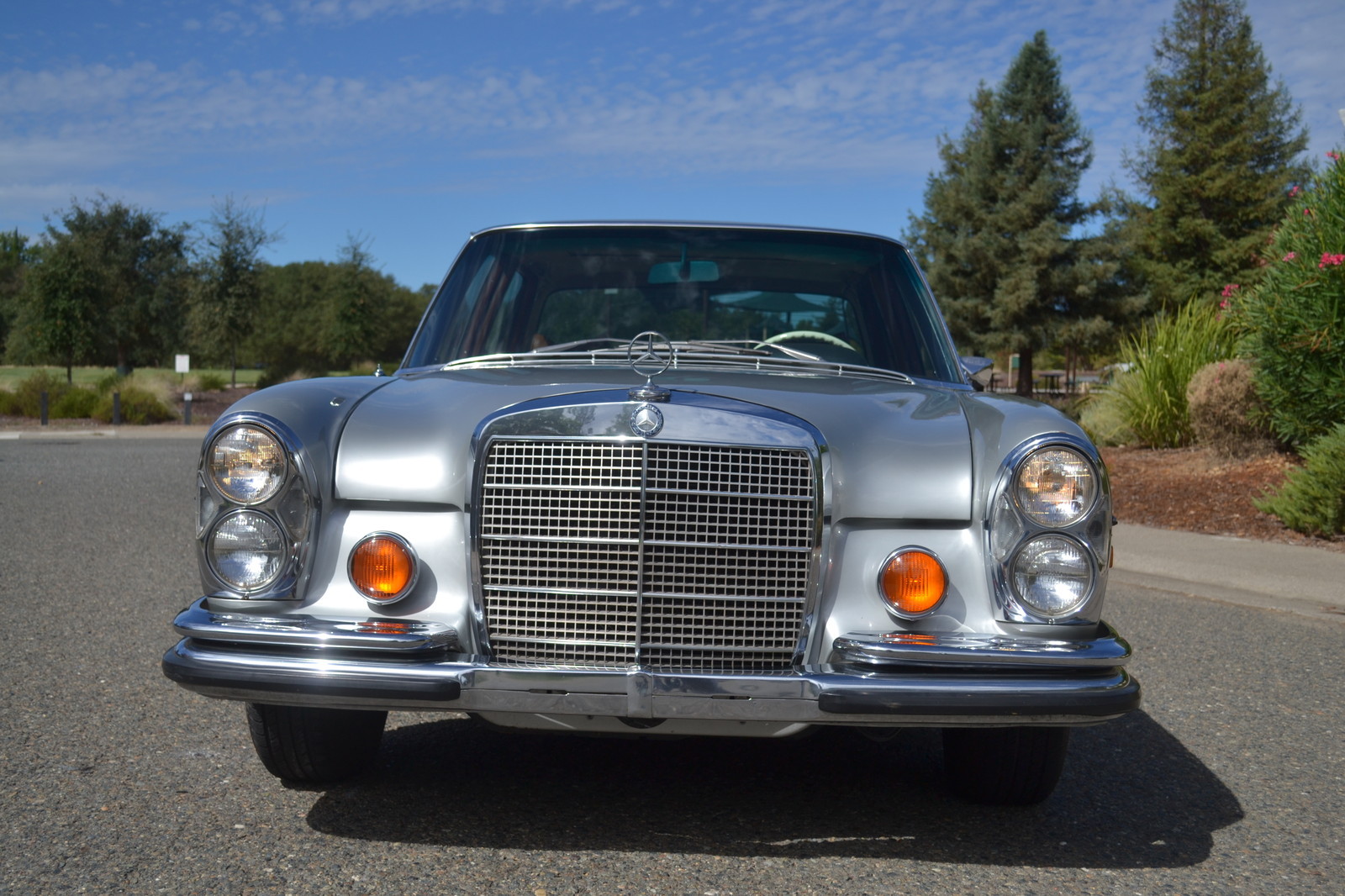 This car is a bit atypical of most of the cars I feature here at GCFSB. I typically focus on the lighter, smaller, sportier cars that attract my attention, which predominantly end up being Porsches. Those are the cars I love, but I've always loved a big Merc as well, especially those of the '70s. Something about their styling really grabs me. There is a certain timeless charm found in their contours and whenever I think of having a big posh car to soak up road imperfections these are almost always the sort of cars that come to mind.
Here we have a 1973 280SEL 4.5 located in California. As one of the last of the W108 generation it came with a 4.5 liter V8 producing 225 hp that allowed for capable performance figures for cars of this size.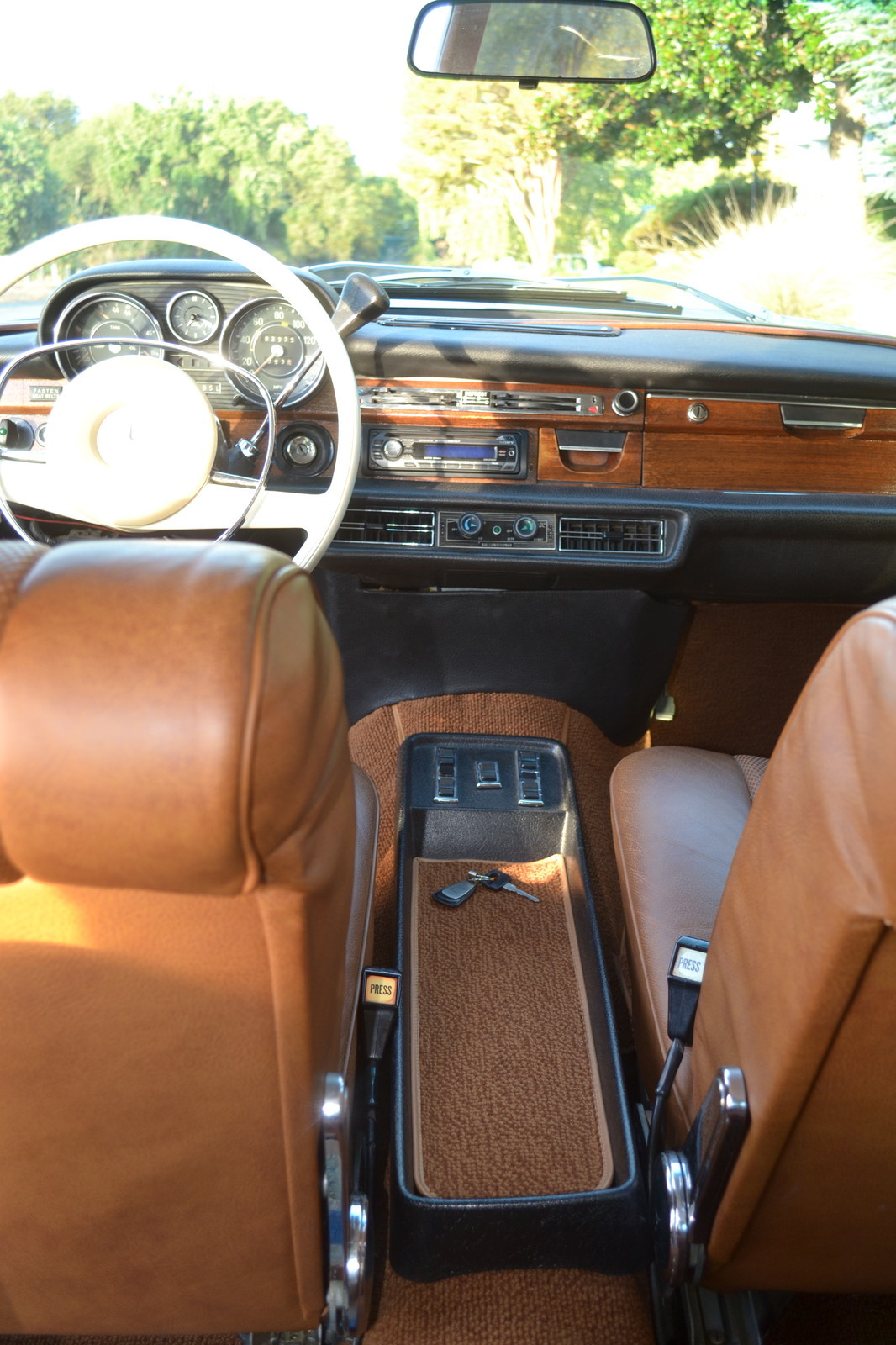 Year: 1973
Model: 280SEL 4.5
Engine: 4.5 liter V8
Transmission: 4-speed automatic
Mileage: 82,310 mi
Price: Reserve Auction (Buy It Now $13,800)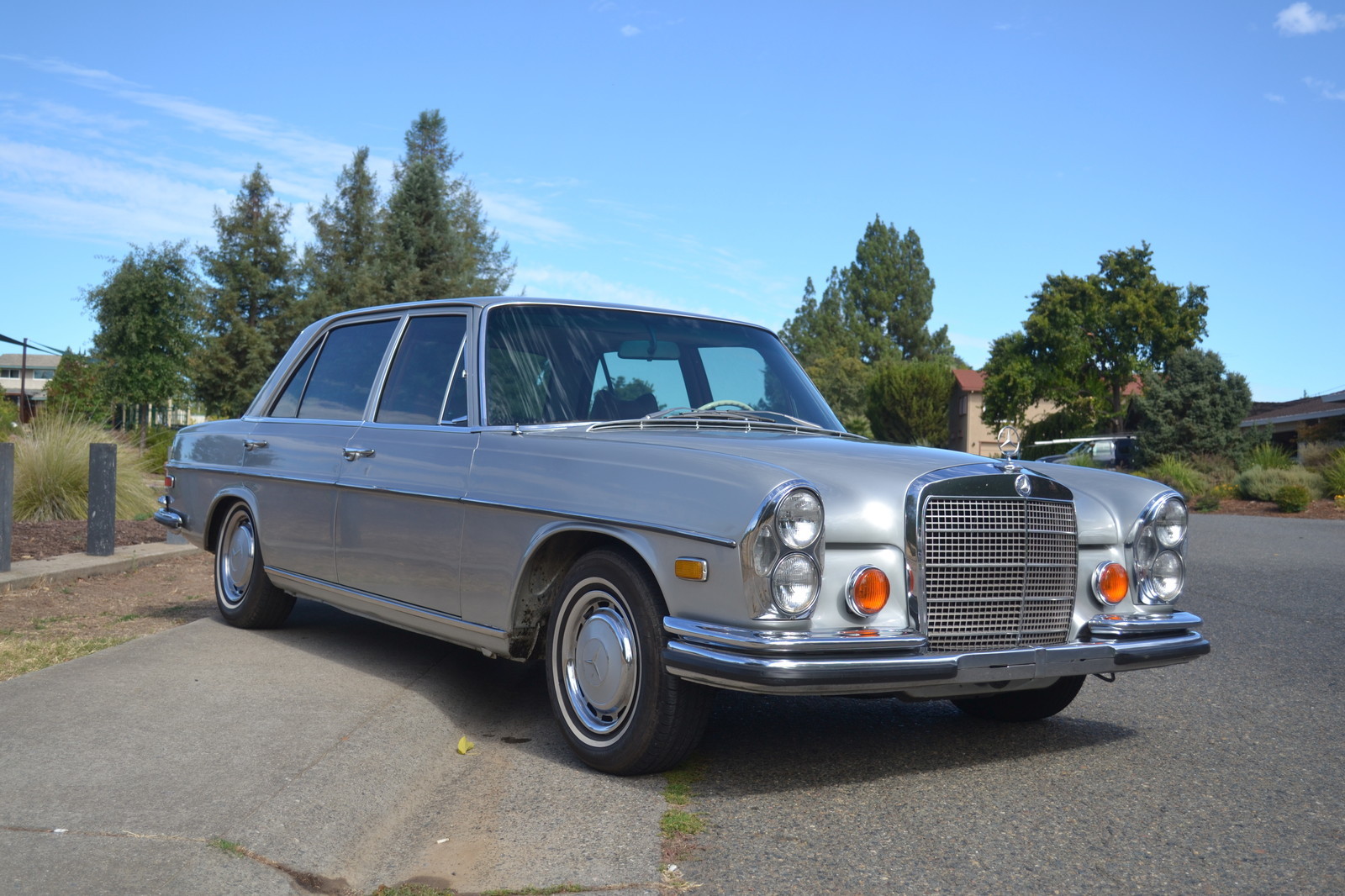 Nice, California 280SEL with the desirable 4.5 liter engine. No issues with this 4.5. Some extra parts go with the car. More photos to be uploaded by Sept. 1. Title not branded in any way, no salvage title. Pre-purchase inspections are welcome.

Call for details: Ken at 916-295-9081 or 916-486-0981. Overall condition: Excellent.

Non-refundable deposit of $1,500 due within three business days after end of auction. Balance due within 7 days after that. This car is in condition 3-2 per the Hagerty Price Guide, No. 21. Value is between $14,000 (cond. 3) and $19,000 (cond. 2).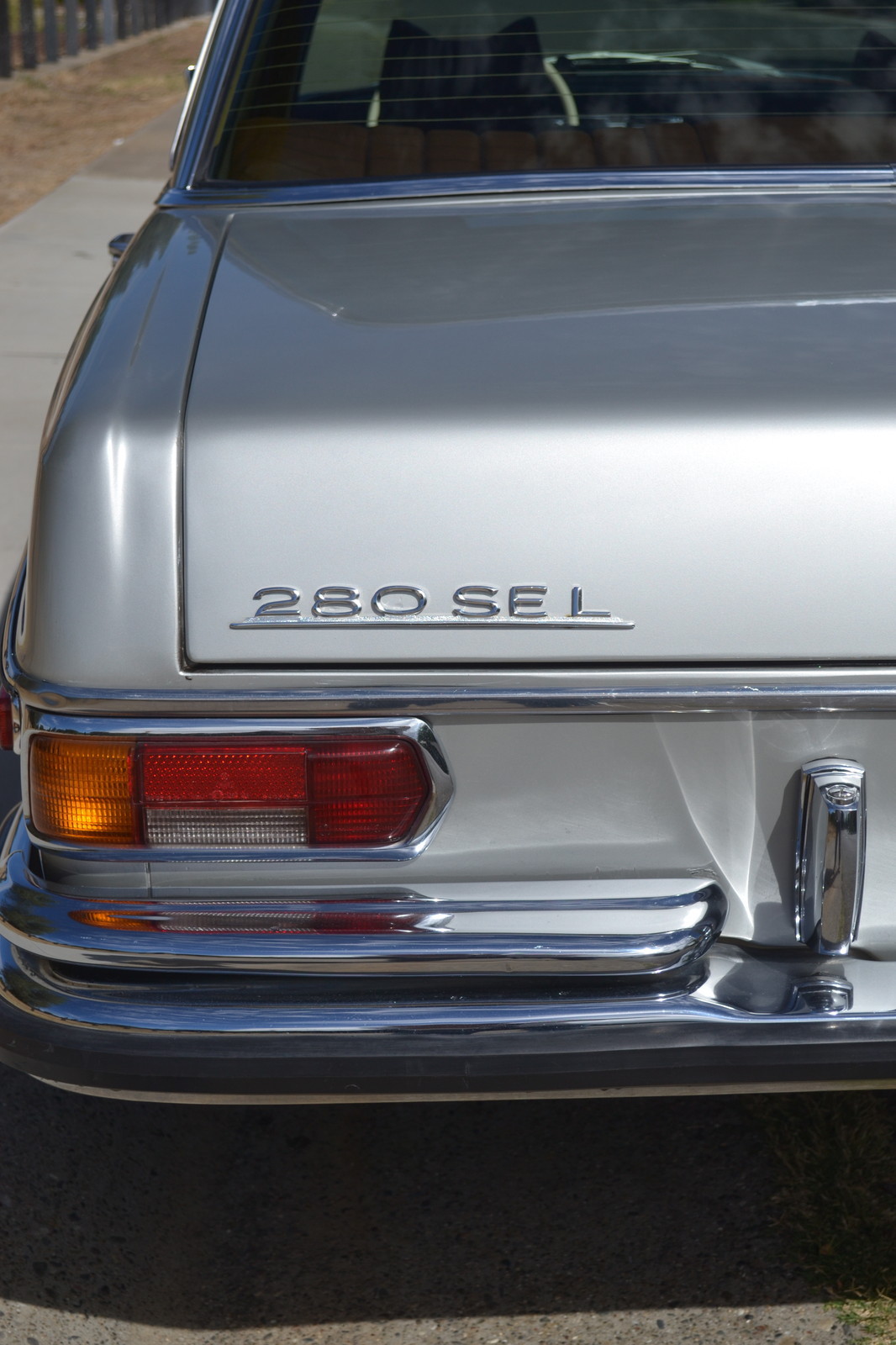 While silver isn't the most exciting color on a car, I love the way the 280SEL looks in this color. The contrast of the orange front indicators with the understated paint color looks lovely and the silver paint provides a nice contrast to a fantastic looking cognac interior. The seller of this car has provided very little detail and left the car to speak for itself. While I think the car looks fantastic and by itself that can speak volumes, I'd still prefer a bit more explanation of the mechanical state of the car. However, those sorts of details can be discovered by any interested buyer and with a Buy It Now of $13,800 this car is priced very reasonably. If it can come through with a good PPI, this car should serve as a great alternative to many of the modern day big saloons that, to my eye, have all begun to look a bit too similar.
-Rob