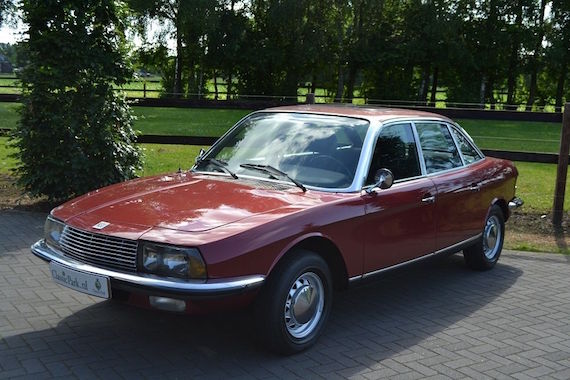 One carmaker that I've always admired but has been somewhat of an unknown to those in the US is Citroën. Founded in 1919 by Andre Citroën, this was a company that seemingly could predict future automotive trends. Whether it was unitary body construction, front-wheel drive, semi-automatic gearboxes, independent suspension, swiveling headlamps or hydropneumatic suspension, Citroën could seemingly pick and choose from a list forward looking ideas and bring them to market years before the competition. There was one manufacturer in Germany that mirrored Citroën to an extent: NSU. In the mid 1960s, they brought to market a car you could mistake for being a 2016 model. The Ro80. This was a car light years ahead of its time, but had one fatal flaw: the engine. The twin rotor Wankel engine proved highly unreliable led the company down the path of financial ruin, leading Volkswagen to acquire the company in 1969 and merge it with Auto Union. These advanced machines are rarely seen on these shores, but this one for sale in The Netherlands is making a strong case for importation.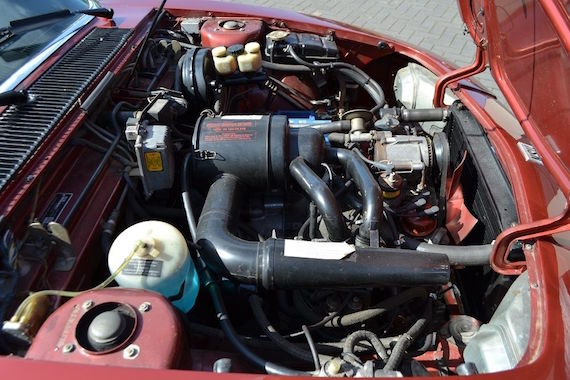 Year: 1973
Model: Ro80
Engine: 995cc two rotor Wankel
Transmission: 3-speed manual w/automatic clutch
Mileage: 78,924 km (~ 49,041 mi)
Price: €12,900 (~ $14,706 USD)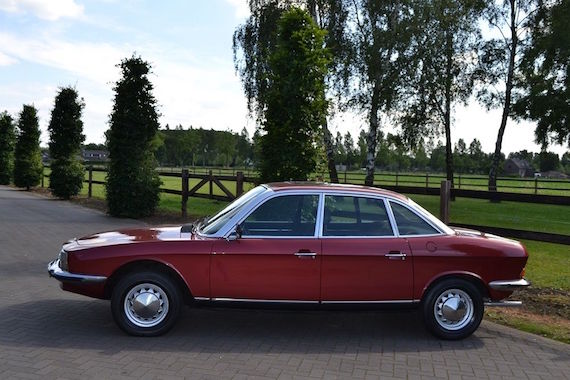 The company NSU was founded in 1873 in Riedlingen on the Danube and originally produced knitting machines. Later motorcycles followed (1901) and cars (1905). NSU is derived from Neckarsulm, where a larger manufacturing facility was built. During the Second World War NSU produced war material. In 1949 they built again motorcycles and scooters. In 1957, motorcycle production was partly moved to Yugoslavia, since NSU wanted to concentrate on the development of cars.

The NSU Ro80 (1967), with 115 hp twin-rotor Wankel engine was a limousine from the more expensive class. The innovative aerodynamic body with large windows was revolutionary for its time. The top speed was 181 km/h. In its ten years of production relatively little changed in the Ro80. Although a great success, the Ro80 was initially not without problems. However NSU offered five-year warranty, which led again to high costs and the brand brought in financial difficulties. In 1969 merged with NSU Auto Union GmbH, and in 1977 when the last Ro80 was produced, the NSU name disappeared and the company shuttered. Between 1967 and 1977, 37,395 Ro80s were built. The NSU Ro80 offered by Classic Park is in 1973 newly delivered to a garage in Lüneburg (Germany) and has been in the Netherlands since 1984. The car is partially repainted, but never restored. The engine is still original.
I remember coming across one of these Ro80s when I was in high school. It was parked in a field in rural Virginia and was quite dilapidated. Most likely the car did not run, but I sat there thinking how such a modern looking machine got run down so fast. Little did I know just how advanced this vehicle was that I had just come across. We haven't been able to track any Ro80 values in our Hammertime Sold Archives, but it seems values are settling around the $15,000 to $20,000 mark for good examples. Auctions America happened to sell a mint 1969 example for $24,200 back in 2014. That was probably an outlier, but perhaps values will still trend upwards for these advanced machines as reliable fixes for the engine are now available. The market for these is fairly small in the US, but there will always be those collectors who want to be different and will appreciate just how forward thinking this car was.
-Paul