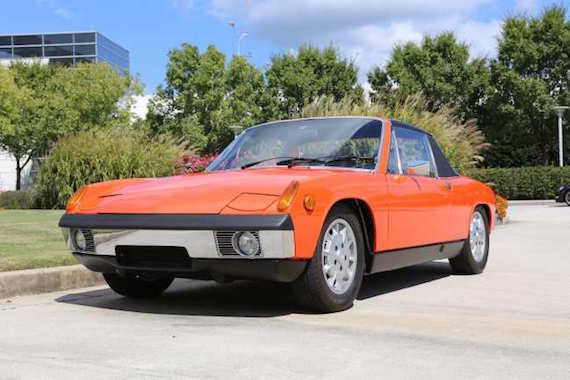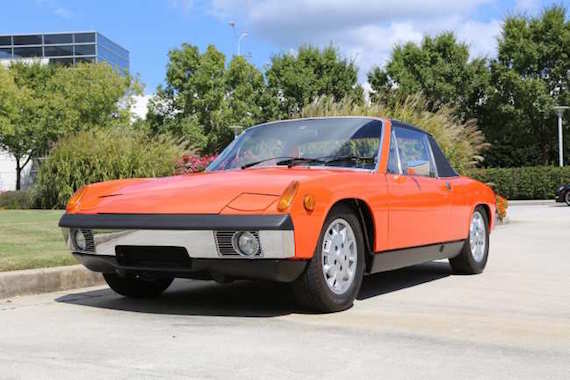 I don't write up Porsches that much on the site, though not for a lack of admiration. I just don't have the history of knowledge that I do with Audi/VW and BMW. Yet one of my weirder first car stories was when I tried to buy a $900 Porsche 914 off a message board in 1998 (craigslist didn't even have that name at that point), when I was in 8th grade. My mom heard me on the phone and after I hung up was asking me what the hell was going on. It was innocent enough, a pipe dream that I could earn enough money to get a funky little German gokart and work on it myself.
The gokart idea still appeals to me, and daydreams of Elises, Superformance 818s, and 914s still dance around in my head every once in a while. This example is much more than the plaything I'm looking for; it's the 914 for Porschephiles. No Subaru or LS upgrade here making it a silly toy, but a 3.6-liter flat-6 straight out of a 964. It started as a low-mileage, one-owner 914 that was pretty much rebuilt from the ground up to contain the improved power, resulting in a car that looks like a showroom-perfect beacon of the VW/Porsche gokart project but goes like a scalded cat that got surprised by a cucumber. They included a nice, brief, drone-shot video that gives a great sense of the sound and drama that this orange machine can produce. The build was essentially cost-is-no-object, and the price is accordingly many times more than a standard 914.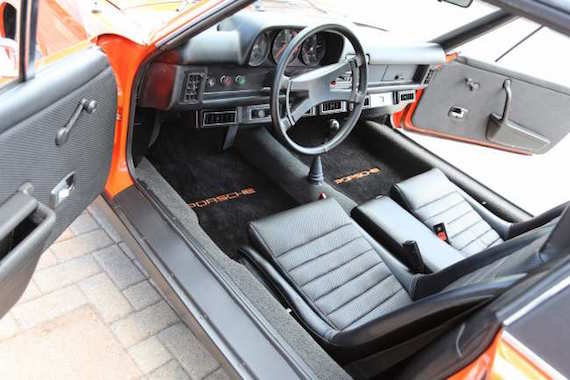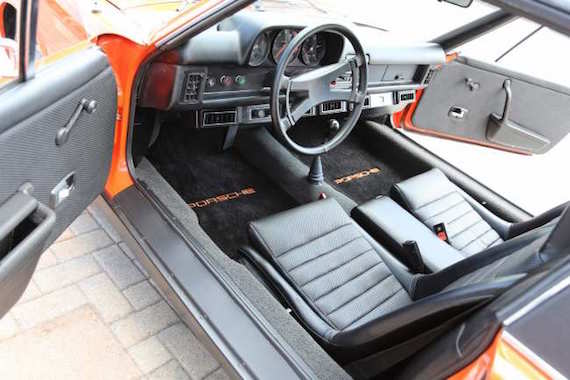 Year: 1973
Model: 914
Engine: 3.6 liter flat-6
Transmission: 5-speed manual
Mileage: N/A
Price: $75,000 OBO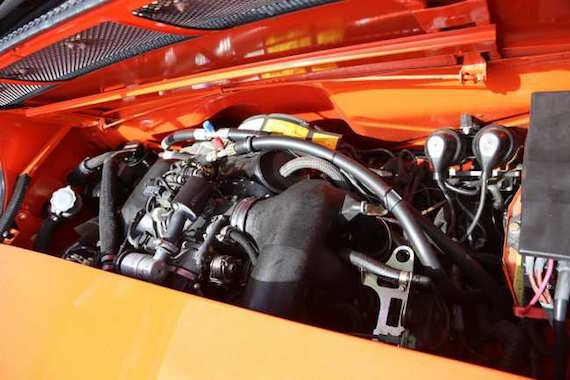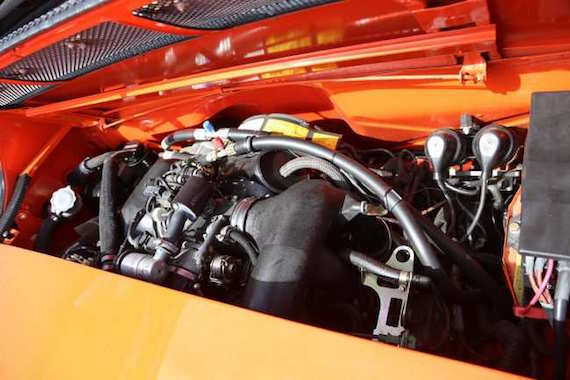 1973 Porsche 914-6 3.6 conversion the best of the best. This is one of the finest 914-6 conversions to come out of our shop. Custom built for a gentleman who's life story changed, no expense was spared in making this car a Florida street rod, nice enough for a Porsche show yet as fast from stop light to stop light to astound any rice burner, while keeping cool in the florida heat! Built from a one owner 1973 chassis taken to the body shell, we welded in the chassis stiffening kit and predrilled oil cooler, air conditioning condenser, air conditioning compressor, and oil tank holes, and welded in the dual club sport mount to handle the power of the 32,000 original mile 1992 964 engine we later installed with MSDS headers and stock 914-6 new Dansk muffler. The rebuilt transaxle features the so called "beefy" intermediate plate and is connected to rebuilt cv axles, tapped rear hubs and 914-6 rear rotors. The front end is all late model 911 with low slung front sway bar, turbo tie rods, bilstein shocks/struts and reproduction Mahle type "gas burner" wheels with Michelin tires. For the most part, everything is new or rebuilt on this example, and has recently been completed so there are virtually only test miles put on this 914-6. As you all probably know, we have done many of these six conversions at our award winning 914 shop so are very familiar with all aspects of these cars and how to get them very proper, like the factory would have done it back then. With stock six cylinder 914s in this condition selling for well over 100 thousand dollars, and too collectible to be driven, this car is the best of both worlds, tremendously powerful, reliable, make from the far superior late body shell, and as true to the factory tradition as would have been if they had made a 914-6 super car. With close to 100 thousand spent on this conversion, you will not be disappointed.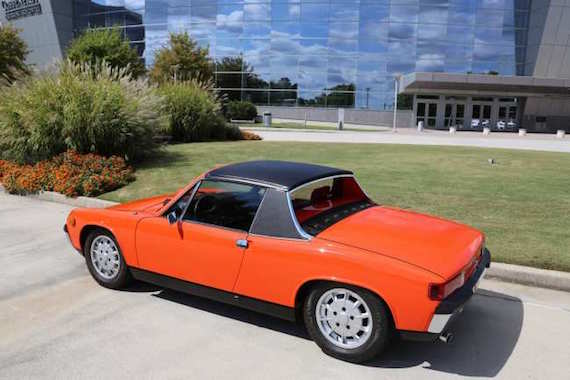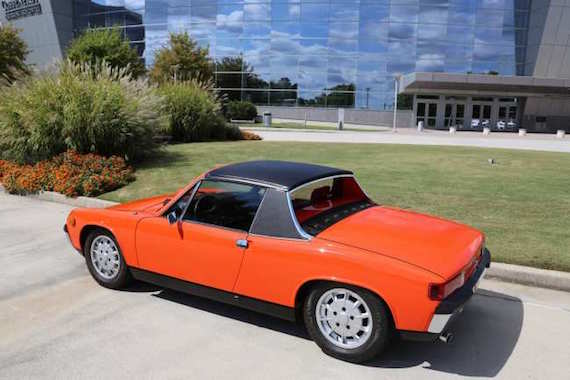 The market for 914s is all over the place, so someone more experienced than I can give a real idea as to the sanity of this price. With most vintage Porsches climbing the price ladder like a buncha E30 M3s, I wouldn't be surprised if someone bit to get the perfect 70s look with much more modern speed. It certainly can have a spot in my dream garage.
-NR