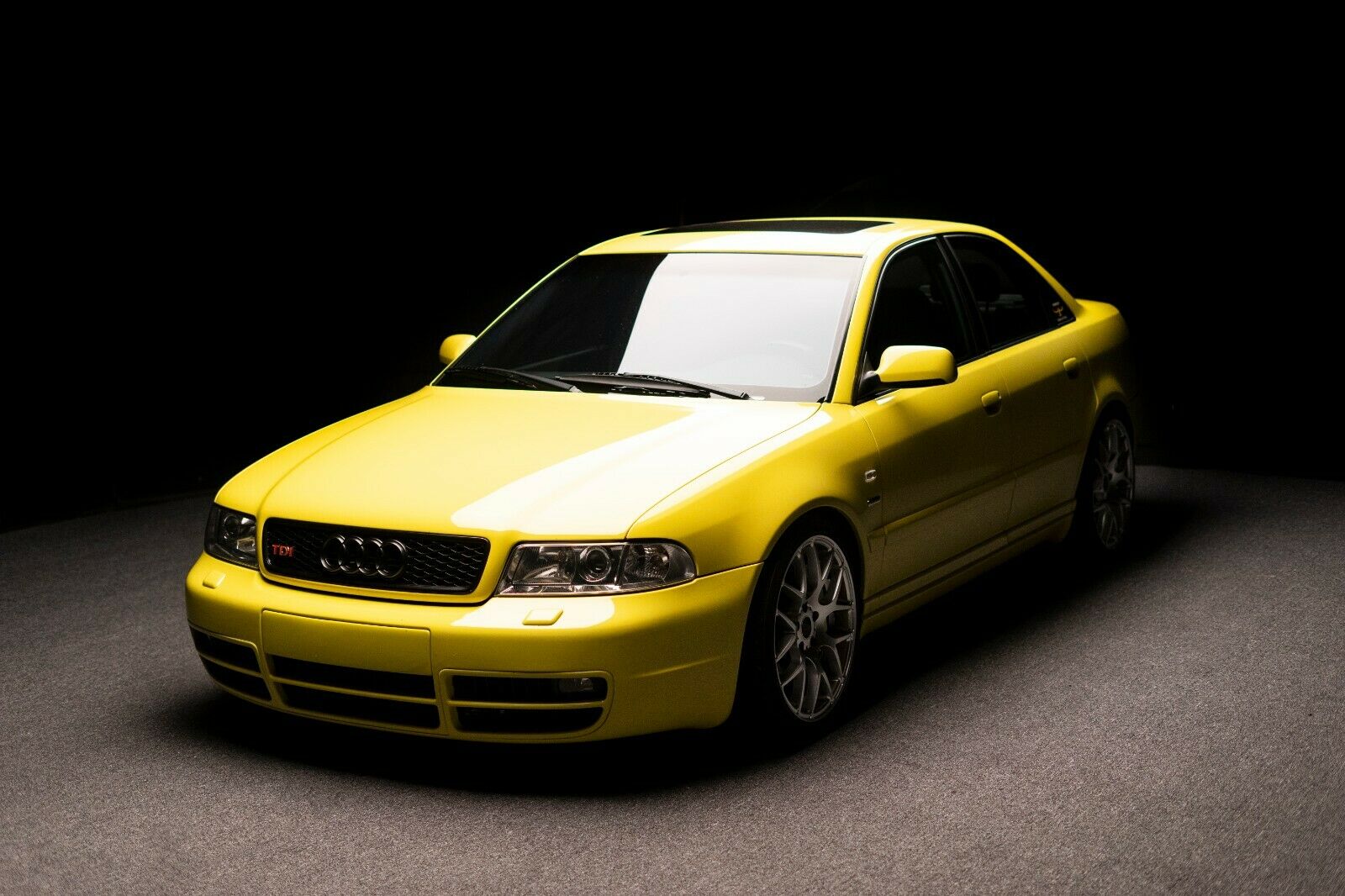 Update 11/13/19: This A4 was relisted due to non-payment!
Update 10/18/19: This neat A4 sold for an impressive $16,100.
If you read the title and look at the photo above, something doesn't seem quite right. Obviously, I've made a mistake and this is a S4, right? It looks like an S4. There was no diesel B5 brought to the U.S.. And, the coup de grâce of my mistake was surely that even in Europe there was no 2.0 TDI Audi B5. Well, just like most other small chassis Audi platforms, the B5 has proven remarkably adept at accepting other engines – and this one's a doozy.
The builder took a BHW 2.0 Pumpe Duse TDI borrowed from a Passat B5.5. In stock form, the BHW wasn't the most impressive TDI from VAG. Producing 134 horsepower and only linked to an automatic transmission in the U.S., the Passat TDI was rated at only 38 mpg on the highway. I achieved that on a 100 mile trip the other day in my 1.8T, for reference. But, of course, the big news with the TDIs was torque and the BHW had 247 stock at 1,900 rpm. The builder of this car took the BHW bottom end, mated it to a BRM head from a Mk.4, and then slapped on a giant turbo. The result? 250 horsepower – the same as the S4 – with 400 lb.ft of torque claimed in a car that will return 45 mpg. And then they slapped it into a very discrete package; an original (and rare) Brilliant Yellow A4 replete with S4 body kit and interior. The result? Pretty impressive, if you ask me:
2 Comments