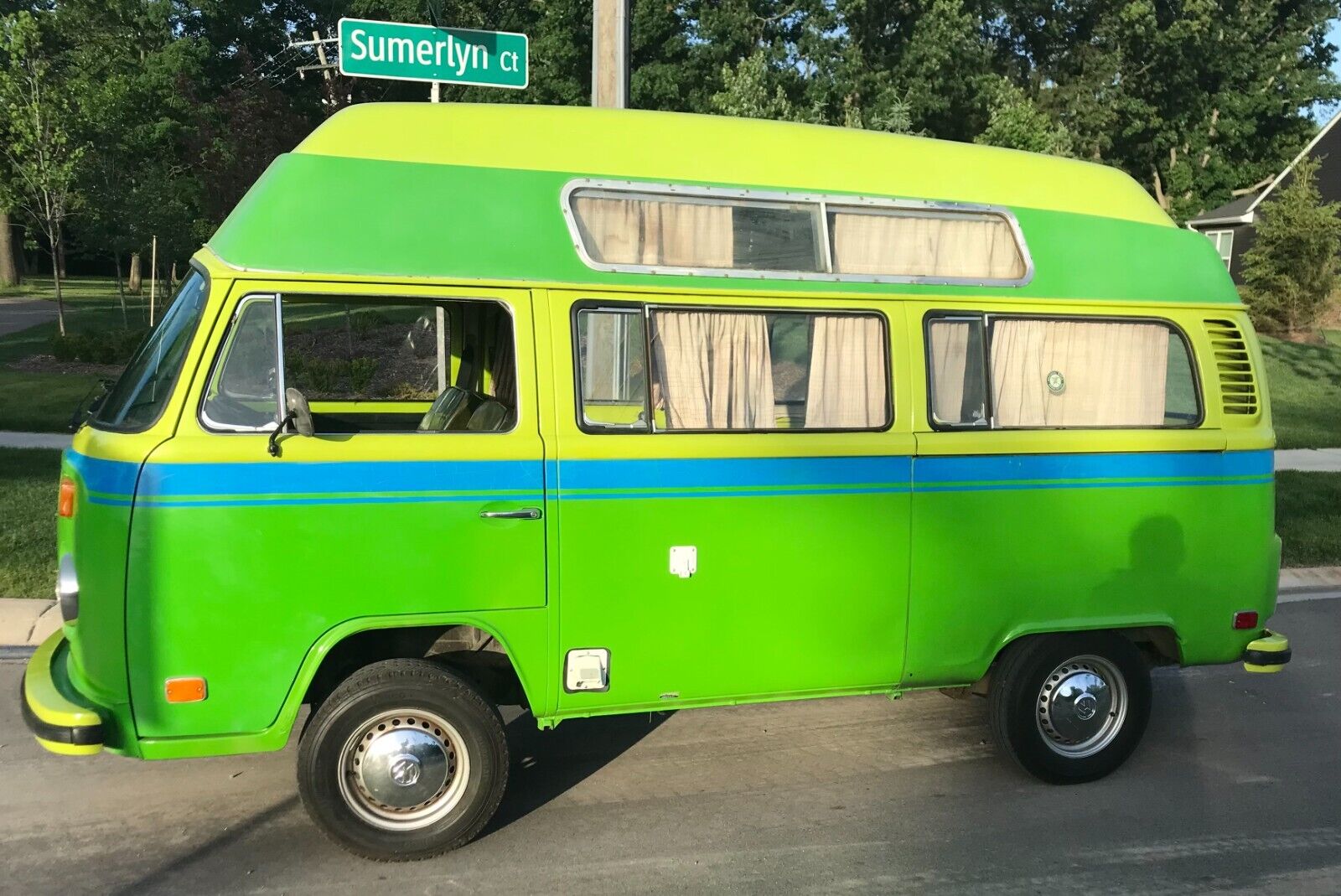 Although it looks like the perfect late 60s/early 70s representation, the Ravenna Green/Apple Green combination you see here was rare. Quite, quite rare. It's so rare, in fact, that while there's an enthusiastic bunch that is trying to document the Wild Westerner package, they still can't uncover much about its background or purpose. There's some belief that it was associated with the 1974 Expo in Spokane, Washington – though there doesn't seem to be any official link. But whatever the case for its creation, for $75 on top of your $3,800 van in 1973, you got the unique two-tone paint scheme with a blue stripe around. It was fetching and pretty, in a way.
Today's example also has a high-top camper, though admittedly if you want to camp in it right now…well, it won't be very comfortable. A winter project in the making, perhaps?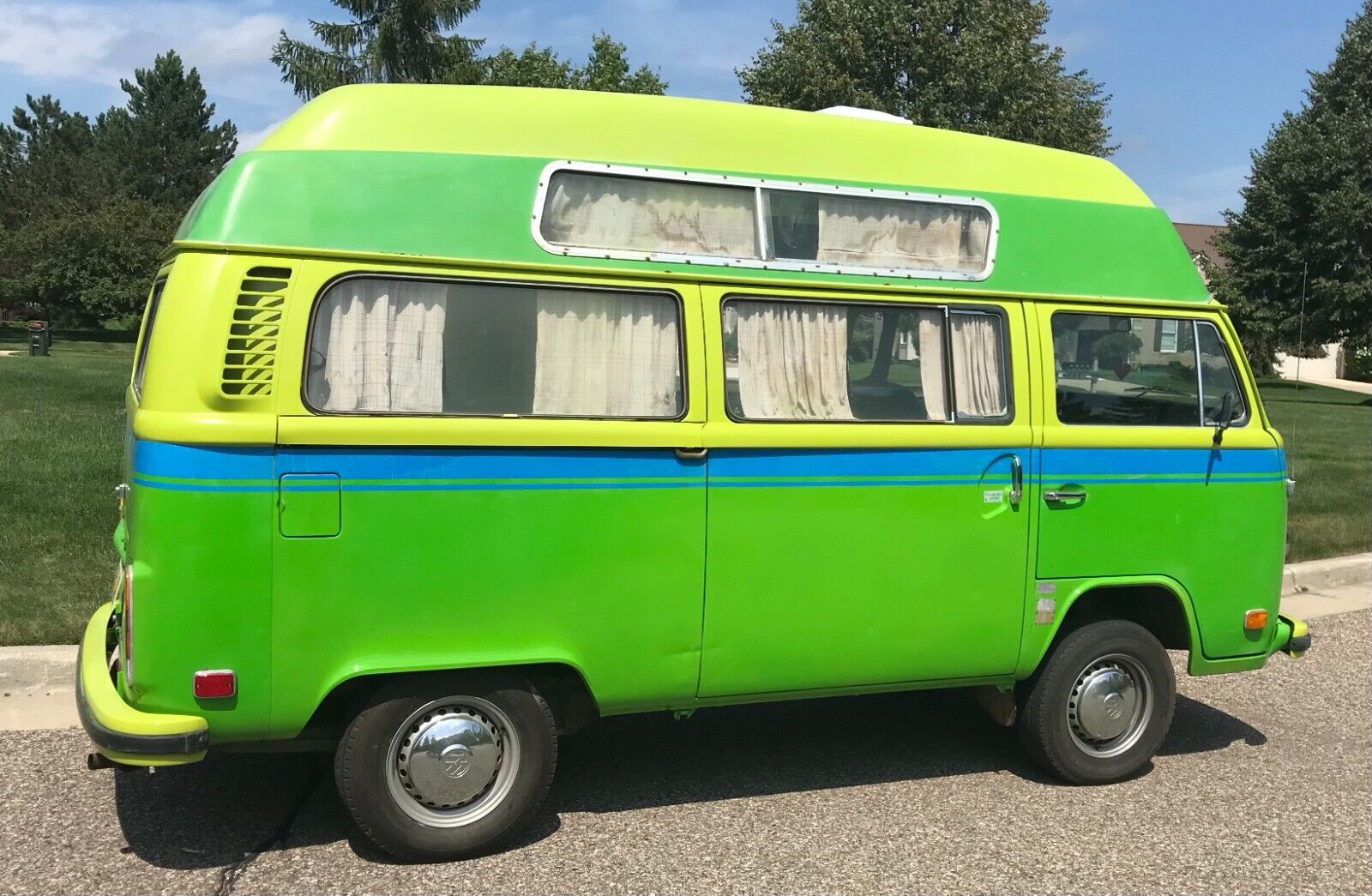 Year: 1973
Model: Type 2 Wild Westerner
VIN: 2232187546
Engine: 1.7 liter flat-4
Transmission: 4-speed manual
Mileage: 68,000 mi (TMU)
Location: Rochester, Michigan
Price: Reserve Auction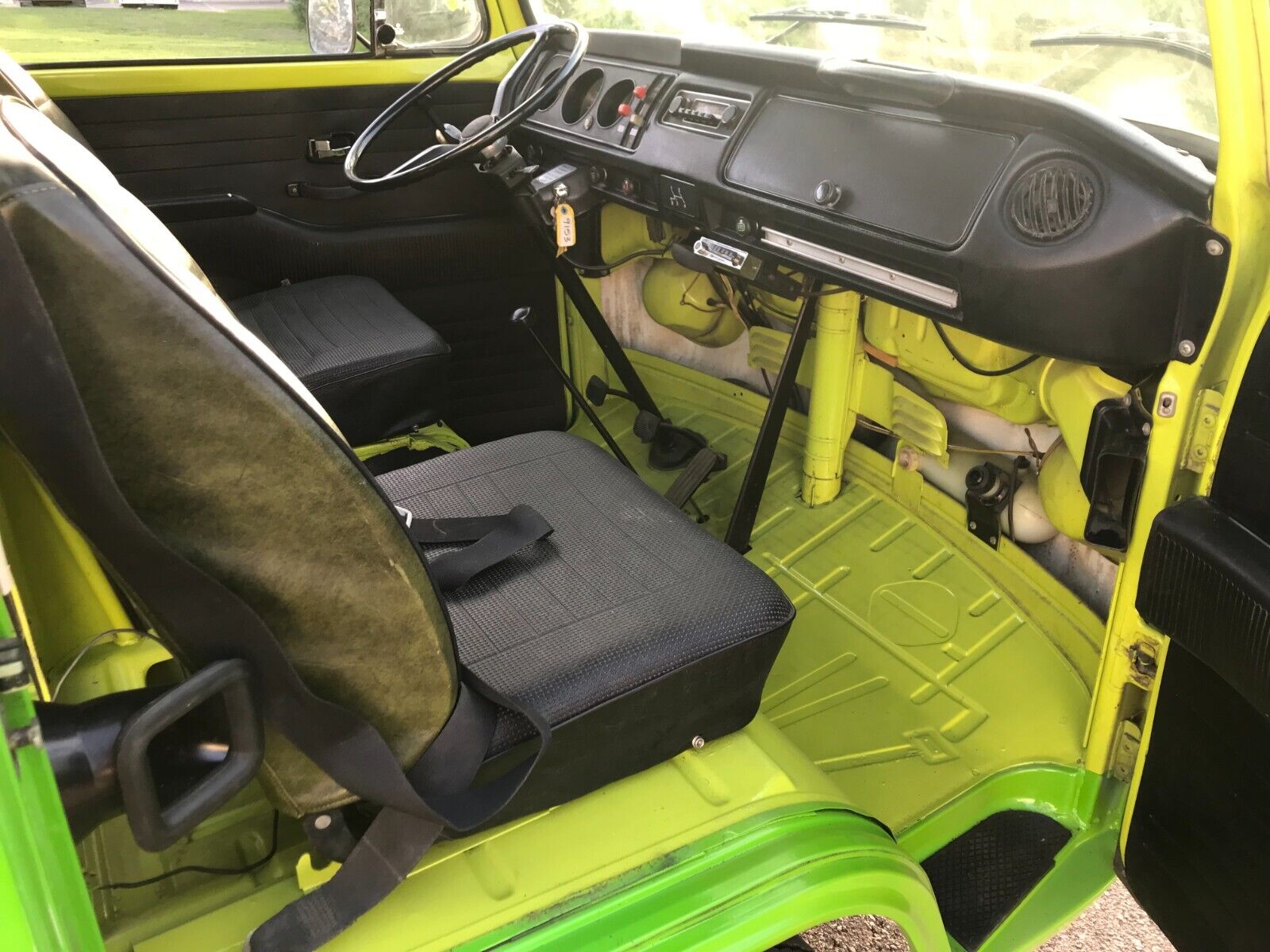 Volkswagen Bus/Vanagon. -Rare Wild Westerner Edition (only 149 produced, less than 60 known to still exist). Post factory High Top Safari camper conversion (see pictures). Camping interior removed but all items (cabinets, cushions, benches, folding tables, beds, L-shaped counter with sink and water tank, propane stove tank and regulator, refrigerator etc.) are all included in sale to reinstall, rebuild, or use for patterns. High top allows an upper sleeping berth (as shown in picture) and over 6′ interior clearance when stowed. INTERIOR IS A BLANK SLATE FOR YOU TO PAINT YOUR DREAM!!! Odometer shows 67848 miles but is not working. Actual mileage unknown. Third owner (first two in Utah) have most documents since original dealer delivery including well-worn but original owners-manual. Professionally built replacement engine installed less than 1500 miles ago. Body in great shape. Stored inside for 13 last years. Starts and runs great!!!!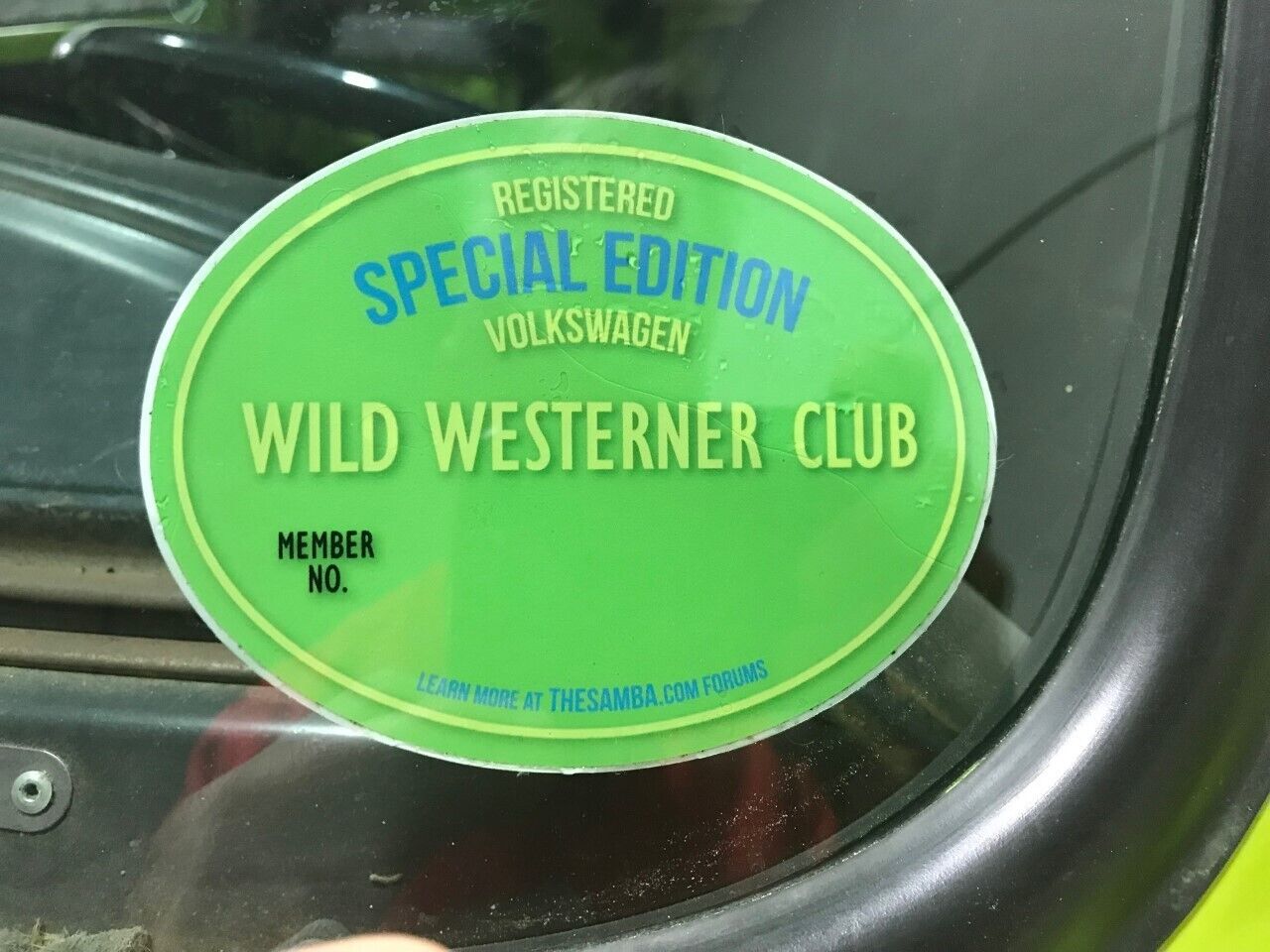 It's a bit unfortunate that the period camper equipment has been removed, though the seller says that they're included in the sale. Regardless, it'll be some work to get this one back to a state of being a usable camper. The Type 2 air-cooled camper crowd isn't quite as robust as it once was; Vanagons and EuroVan Westfalia and Winnebago bring the real money, or if you want to fetch the top amount for your Type 2 it better have many windows. Still, this is a neat and very rare rig that I hope someone saves!
-Carter