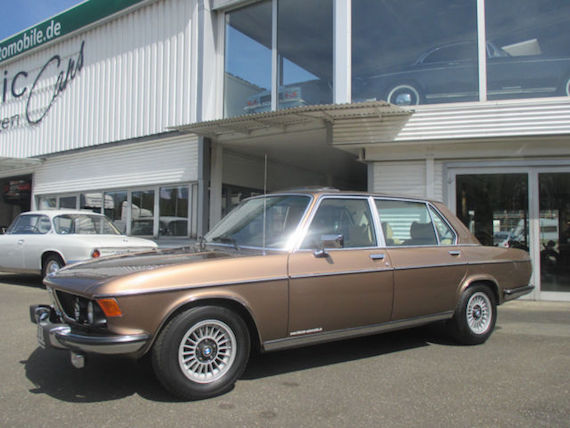 Along with the 2002, the New Six was BMW's first attempts at branching out to buyers of other luxury vehicle brands, most notably their domestic rival, Mercedes-Benz. Comprised of the E3 sedan and E9 coupe, the New Six was a bit of a different animal than the competition from Stuttgart, aimed more at the driver than those who were seeking a more cosseting driving experience. A number of variants were offered, with the top of the range being the 3.3 Li. This long-wheelbase model packed a 3.3 liter inline-6 packing 190 horsepower and sharp handling that would put BMW on the map for those looking for a more engaging luxury sedan. This 3.3 Li for sale in Freiburg, Germany is one of a handful of these high-end E3s built, with barely 30,000 miles from new.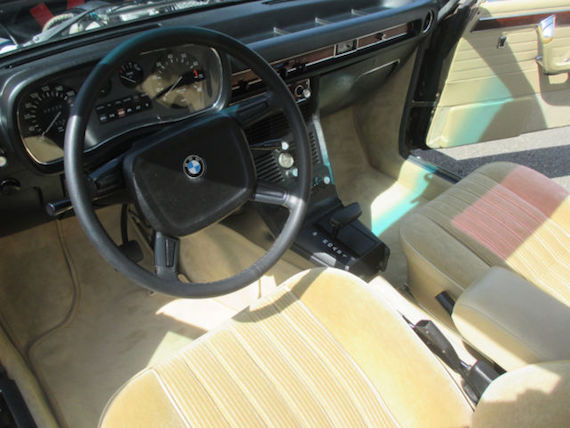 Year: 1975
Model: 3.3 Li
Engine: 3.3 liter inline-6
Transmission: 3-speed automatic
Mileage: 48,336 km (~ 30,034 mi)
Price: €77,500 (~ $87,068 USD)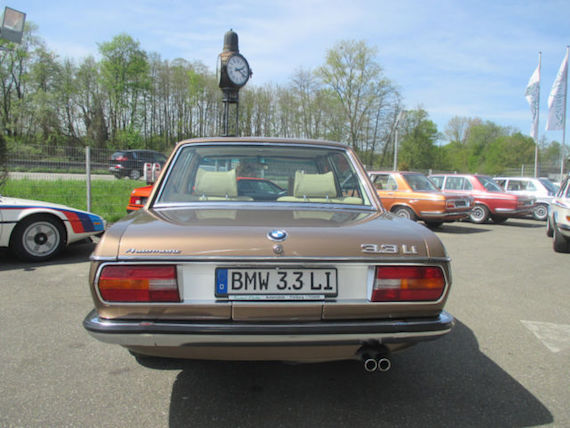 205 Automatic transmission
215 Power Steering
286 BMW light-alloy wheels
311 driver and front passenger exterior mirror, electrically adjustable
350 Insulation glass green
354 green wedge windscreen
401 sunroof electric
411 Power windows front + rear
435 Edelholzausstattung
472 center armrest displaced
498 rear headrests
500 Headlamp wash wipe
520 fog lights
530 Air Conditioning
650 Radio Blaupunkt Bamberg Stereo
682 Radio antenna electrically
979 Velour floor mats

The offered here by us BMW 3.3 Li is one built of only 1,401 copies. The car has original 48,336 km, no accidents, no damage and is in a top-notch collectors condition. The interior presents itself without any wear or signs of wear in an absolutely new condition. A vehicle of this quality is almost impossible to find on the market and certainly has a high potential value growth ahead.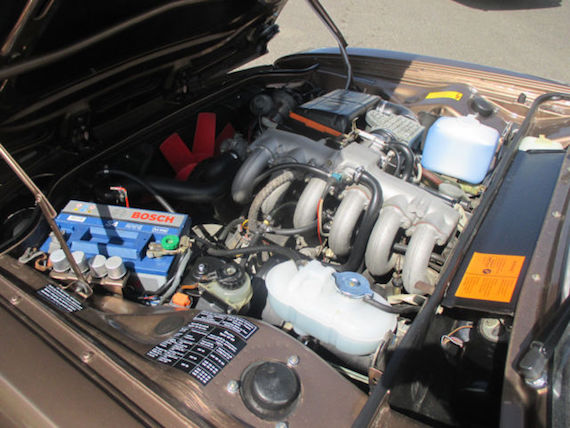 For a car from 1975, this BMW has just about every luxury you could want at the time, except for, perhaps, power seats. Looking over this car, one can barely see the lineage which stretches to the modern day G11 7 series, save for maybe the ubiquitous kidney grille. With the arrival of the E65, the 7 series has moved farther and farther away from the original template of a luxury sedan with a sporting edge, edging more towards the luxury sedan mainstream. The brown metallic on this 3.3 Li is a very seventies hue, but one which is back in style, especially on German vehicles. The asking price for this car is very strong, but this does represent the last in the line of upscale E3 sedans, as the E23 7 series took over duty as top dog in 1977. With prices of certain classic BMWs from the 1980s bringing astronomical figures these days, I tend to think some of the earlier models like this top of the line 3.3 Li deserve their time in the spotlight.
-Paul