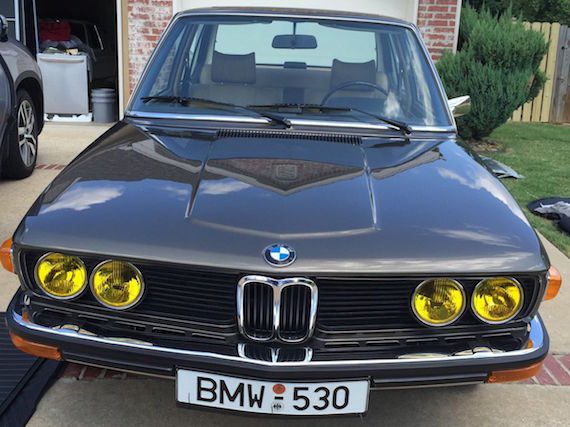 The E12 was the first sedan from BMW to wear the 5-series badge. Available in the US only as a six cylinder model, it was sold here in two guises: the 530i (1975-1978) and the 528i (1979-1981). The classic, Paul Bracq-styled design was, and remains, a winner. However, the E12 is mostly remembered for its numerous flaws. Like a lot of European imports from the time, US market cars were burdened by less powerful, emissions-restricted engines and ugly, 5mph crash resistant bumpers. The 528 incorporated thermal reactors as part of its emissions control system and these had a tendency to overheat the engine bay, causing cracking or warping of the cylinder heads. The air conditioning was rubbish. The handling could be twitchy. The gas mileage was pretty awful. The bodies were particularly susceptible to rust, which is why most of them ended up in junkyards long ago. Still, I have a lot of time for these cars mostly because they are so handsome. Since there are so few of them left it's always a pleasant surprise to find a nice looking survivor like this one.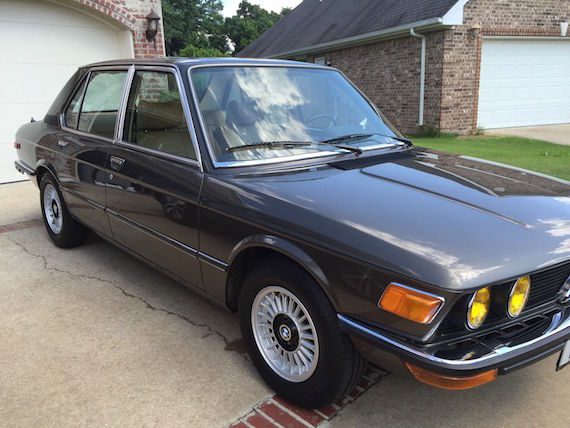 Year: 1975
Model: 530i
Engine: 3.0 liter inline-6
Transmission: 3-speed automatic
Mileage: 71,031 mi
Price: Reserve auction with $13,900 Buy It Now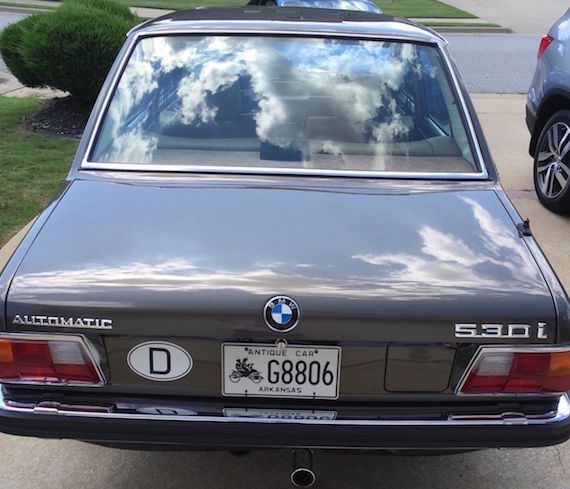 For sale my beautiful E12. I have to sell, because I will no longer have space to keep it. This is not a daily driver, but I only enjoy on some weekends. I only drive around 300 miles/year. I am the second owner.
The car is in its original condition, but with new OEM parts.

The car is all manual, windows and crank sunroof. Dashboard is in perfect condition. Original carpets and tapestry. Passenger seat will need to have insert replaced soon.
Bilstein shocks, Blaupunkt EOM radio and speakers.

I found this car in original condition and decided to maintain its originality, but invested thousand of dollars to upgrade the paint and several other parts; all OEM parts purchased from BMW dealer.

This is the list of what I have done to the car in the last 3 years:

– Gorgeous paint job, down to bare metal with Dupont in original Anthracite Grey Metallic (55)
– New OEM European bumper conversion
– New moldings on windshield and back window
– New exterior moldings
– New Grille and Kidney
– New German Hella Yellow headlights
– New side markers all around
– New taillights including seals
– New gas tank
– New set of original BMW Motorsport mats
– New Michelin tires and restored wheels. I will also include the original steels with caps (include new mounted Michelin tires as well)
– New OEM BMW battery
– New set of blank keys

Too much more to list. Please see the pictures and let me know if I can answer any question.

On Jul-18-16 at 18:29:24 PDT, seller added the following information:
As you can see in the picture all stock parts and condition. The mileage is actual with a working speedometer. I have many receipts from the previous owner and from all the parts I put on the car.

There are so many more details that I might be missing, but you can call with any question 479-619-6887

I am also including a custom made cotton cover for when stored indoors.

Some of the issues:
– passenger seat will need inserts
– a paint discoloration or primer around 2inx0.5in inside the top of the drivers side door. (will add picture when I can learn how to)

I will add more details soon.

Sold as is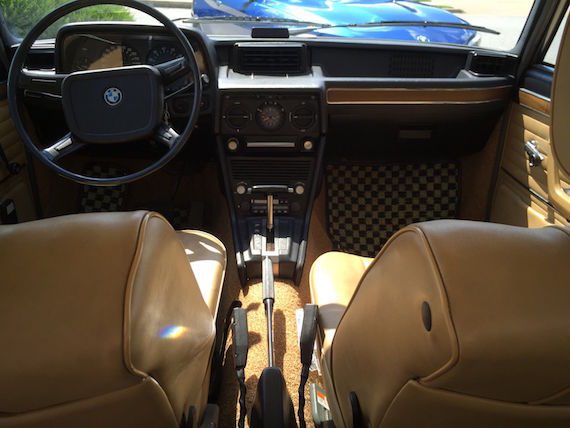 This 530i is powered by the a 3.0 liter version of the M30 straight six, here mated to a 3-speed automatic gearbox. Although the seller hasn't done a terribly good job of photographing the car, what we can see indicates that it's in lovely condition. The exterior has benefitted from a recent respray in original anthracite gray, while the interior looks good and is said to be in excellent shape (save for the passenger seat that needs an "insert" replacing soon). The ugly US bumpers have been swapped for their European equivalents, which does a lot to enhance the look of the car, while the listing mentions that some other exterior items have also been replaced. Unfortunately, the ad is light on details when it comes to the mechanical side of things, so presumably a close inspection is in order.

The buy it now price of $14k indicates that the seller is after strong money for this car. While the miles are low (71k) and the condition appears to be excellent, I suspect that the market isn't quite there yet, especially since this car is an automatic. Still, it's a nice, quirky curiosity in apparently great shape. It will be interesting to see where this one ends up.
– Craig