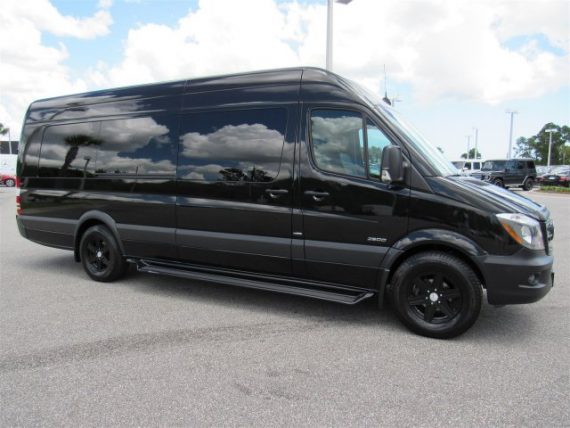 My company has a corporate office near Philadelphia with a handful of branch offices scattered in the Mid-Atlantic region. So twice a year, the CEO of my company visits the branches to give a "state of the union" talk to employees. It's about a five hour trip from Philadelphia to my office outside of Pittsburgh. Now this past spring when he started his speech, he said something that made me shake my head. No, it wasn't that weren't getting raises again this year (don't worry, we didn't). It was that he was tired from his five hour drive. Now this is a CEO who has a Harvard MBA, who makes decisions that impact thousands people and is compensated in the high six-figures. So I had to explain to my co-workers how crazy it is that our CEO is wasting his time driving instead of you know, working. After I explained to them that he is getting paid roughly $300 an hour to drive here, they got my point. So not only is he wasting 10 hours driving to our office twice a year, but he's wasting his time driving to our seven other branches. You can see how this adds up. This brings me to today's featured listing, the Mercedes-Benz Sprinter Van. Specifically, this Sprinter that is setup to be a mobile office for people who make $300 an hour but don't waste their time sitting on the Pennsylvania Turnpike because one of the tunnels is closed. Just to wrap up the story, I'm not saying our CEO needs a $79,000 Mercedes van to shuttle him around (because we didn't get those raises, remember?), but at least a Lincoln Town Car so he can at least pretend he's working in the back of it.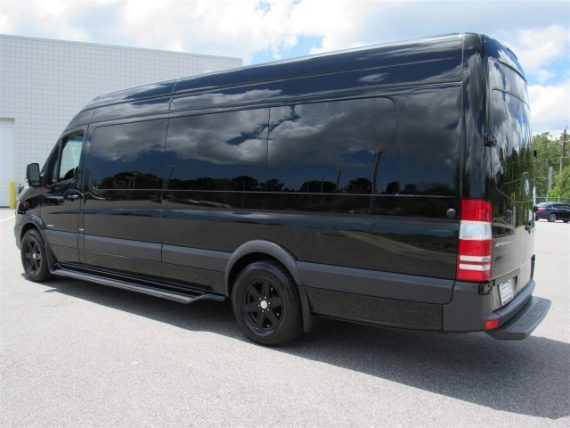 Year:Â 2015
Model:Â Sprinter
Engine: 3.0 liter turbocharged V6 diesel
Transmission: 7-speed automatic
Mileage:
32,731 mi
Price:
$78,991.00 Buy It Now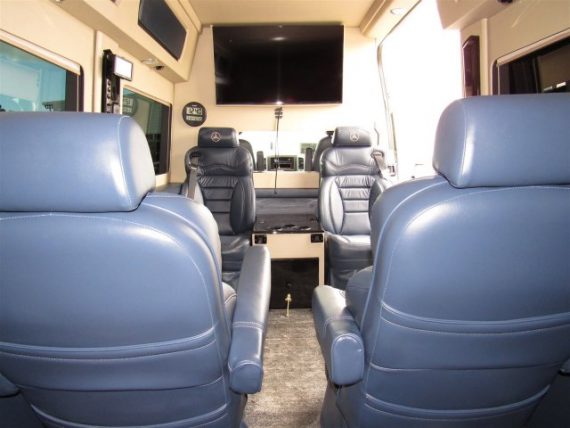 **CARFAX CERTIFIED*** SHERROD CONVERSION ** MOBILE OFFICE** 2015 MERCEDES BENZ SPRINTER EXT! BLACK ON BLUE LEATHER, MOBILE OFFICE CONVERSION, CAPTAINS CHAIRS, TVS, LOADED!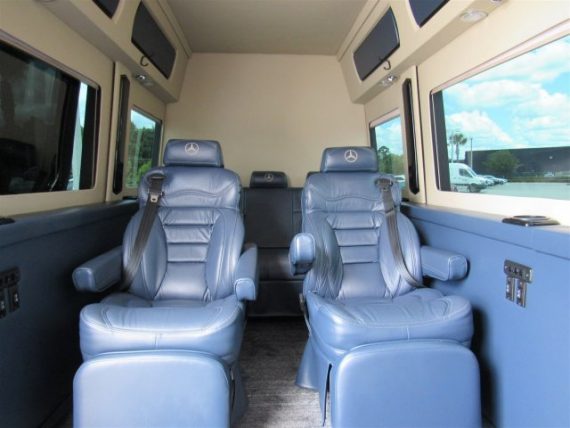 Clearly this isn't your local rust-colored Sprinter you see zipping around your town making deliveries. This is a conference room on wheels complete with giant television for showing poorly designed PowerPoint presentations with a minimum of 400 words per slide. Given it's amenities, this 14 foot long Shamu on wheels is priced fairly competitive for the Sprinter market at a hair under $79,000. The 3.0 liter diesel engine will keep your fuel bills at a reasonable cost for something this large. While the rear passengers get blue leather captain's chairs, it's not a total penalty box for the driver. The front two seats have a "suspension" setup similar to what you in large trucks so you bouncing all over the place if you aren't on a totally smooth road. I don't know if it's that big a deal in a Sprinter, but I'm not going to argue with the engineers on this one. So if your company is looking to have meetings at 75 mph, then look no further than this tax write-off.
– Andrew