I've always felt that the Mercedes-Benz W114 and W115 are akin to the Rodney Dangerfield of the Mercedes world: they get no respect. Stuck in between the W110 Fintail and ubiquitous W123, it lands in a bit of a no man's land when it comes to Mercedes-Benz history. Nevertheless, these are stout machines worthy of a look, especially the efficient diesel versions given what the price of oil is trading at these days. This particular 1975 240D is complete and a survivor with original paint. It is also a 4 speed manual which should help get the most of the meager 65 horsepower output.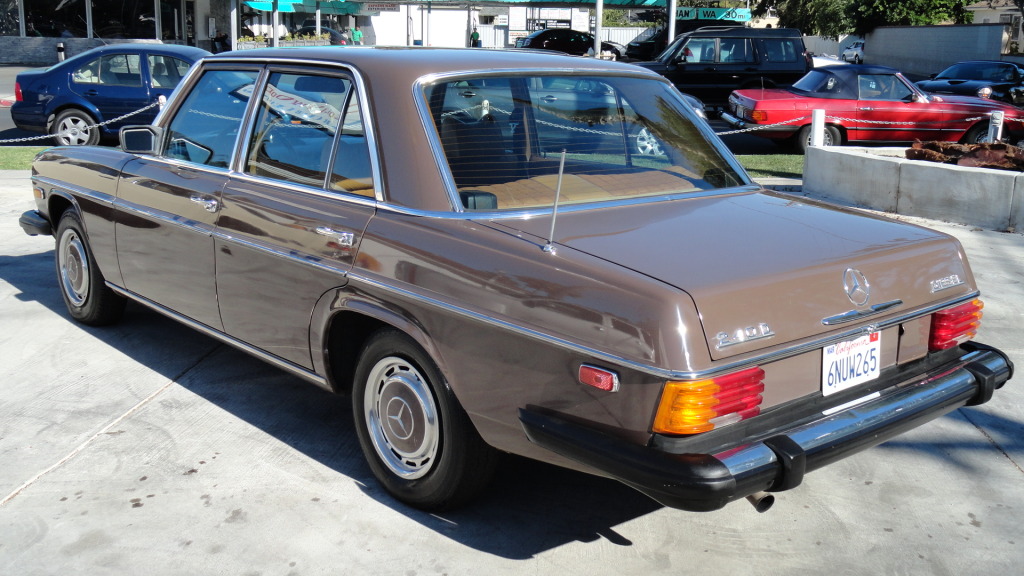 Up for sale is a very nice 1975 Mercedes 240D finished in light brown color. The vehicle is in very good shape and in every way. The car has a 4 speed transmission and is a big diesel savor. The body is in nice shape and the paint shines. The car does not have any rust issues besides the panel in the bottom of the front bumper which has a little rust but that's a removable panel and can easily be replaced with a new one. The paint mostly is the original.

The interior is in very good shape with no cracks on the dash and no rips or tears on the seats. The headliner is nice too. The car has a cruise control as well. The AC works and blows cold. The radio is the original Becker and it works very well. The car has some of the service records. The Mercedes really stands out with its looks. It gets a lot of attention despite the age of it. This is a true classic. This Mercedes is in very good mechanical shape and it drives amazing. It does not have any oil leaks. The clutch and transmission are in very good shape. For right now this car needs only a driver.
Clean 240D sedans can be had all day long for around $5,000, so the asking price of $6,700 is about $1,000 to $1,300 on the high side. However, this is a lot less than you would pay for a later W123 240D, the standard bearer of Mercedes-Benz durability. For someone looking for an efficient commuter vehicle, or for a student in need of a first car, these are safe, comfortable vehicles that can withstand the years. This car has just the right amount of patina to allow the owner comfort in using it as an everyday classic.
-Paul