Update 8.26.2022: eBay shows buy-it-now sold for $9,475.00. Congratulations to buyer and seller! -dc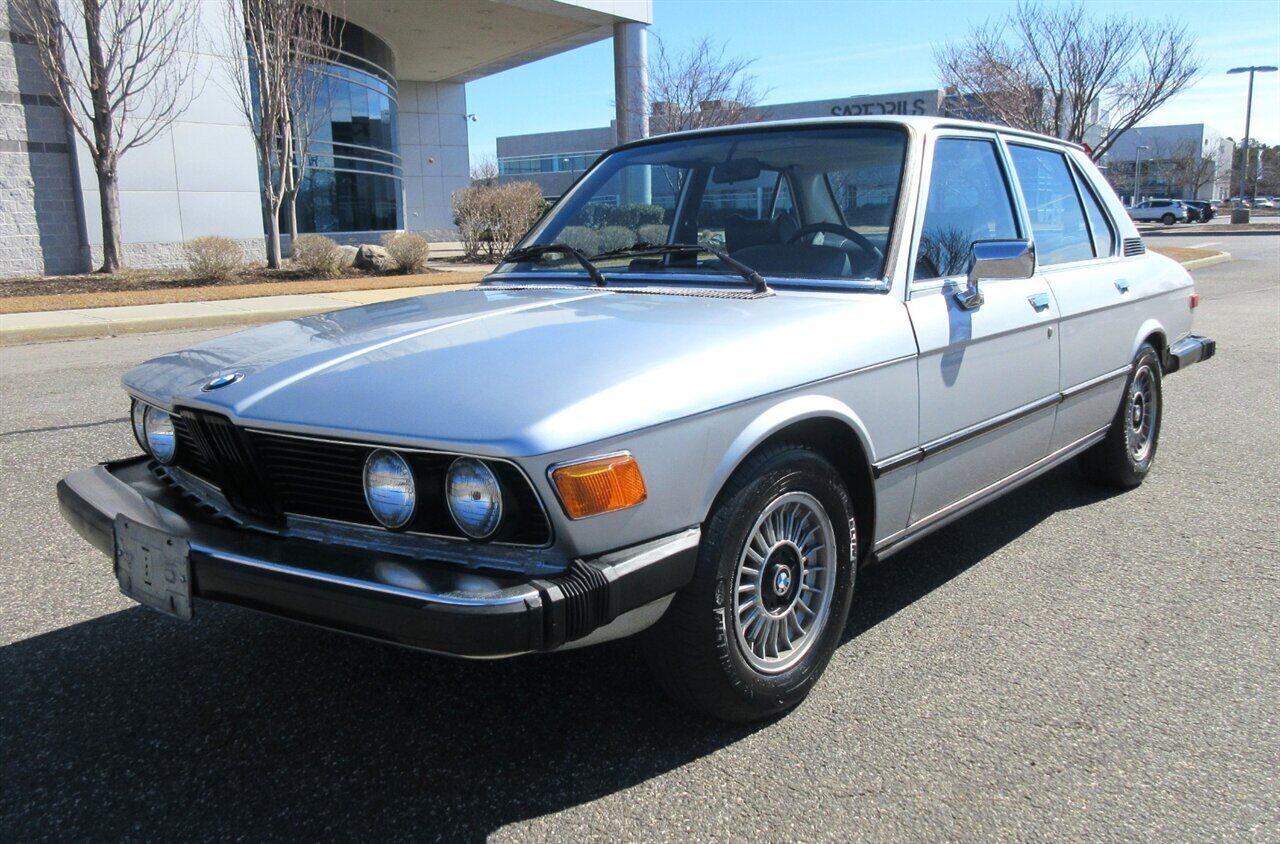 Being an Audi fan, I'm aware of what a bad reputation can do to cars. In the 1970s, Audi gained a reputation for unreliability and poor electronics; perhaps justified, considering the many stories that people have about early Audi 100 ownership. However, it's a haunting reputation that nearly 40 years on they're still trying to shake. It looked as if by the early 2000s they had done so, but now a generation on, the cars from the Y2K generation have their own problems and have bred more discontent generally from enthusiasts on the outside looking in. The result is that it's damn near impossible to find a nice condition Audi from the 1970s, and in just a few years we'll see the same thing with 2000s Audis, too.
Where am I going with this, considering this is a listing for a BMW? Well, the early E12s had their own problems, but notably that was an issue in the US. That's because to meet US market regulations, the E12 was made slower and more ugly. Large 5 m.p.h. bumpers were fitted, and compression on the M30 was dropped to meet lower fuel standards. Additionally, to burn off hydrocarbons to meet emissions regulations, the 530i was fitted with thermal reactor manifolds. They did as their name suggested, though the reaction unfortunately many times was with the internals of the engine – warping heads and frying valves. It was a debacle that spelled the death of the 530i, reborn as the 528i in 1979. Coupled with rust issues that this generation BMW had, it's now quite hard to find an original U.S. spec 530i. Yet here's a lovely one for sale: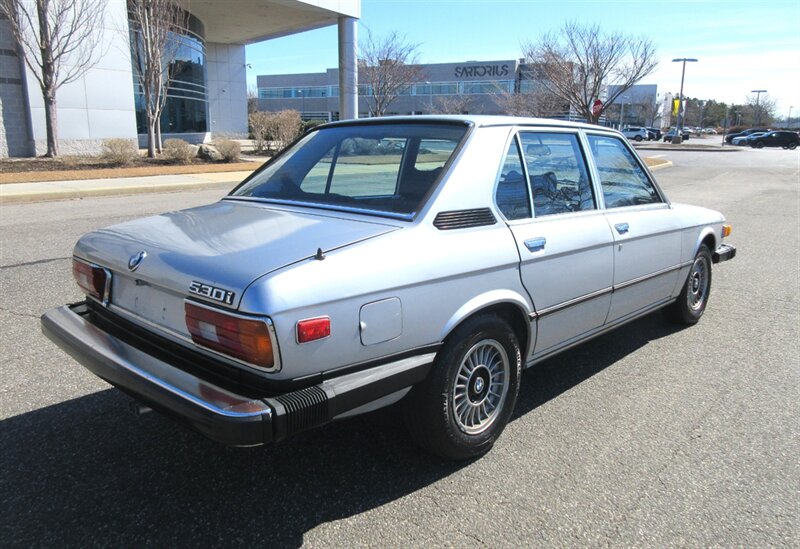 Year: 1977
Model: 530i
VIN: 5091063
Engine: 3.0 liter inline-6
Transmission: 3-speed automatic
Mileage: 49,380 mi
Location: Bohemia, New York
Price: $9,475 Buy It Now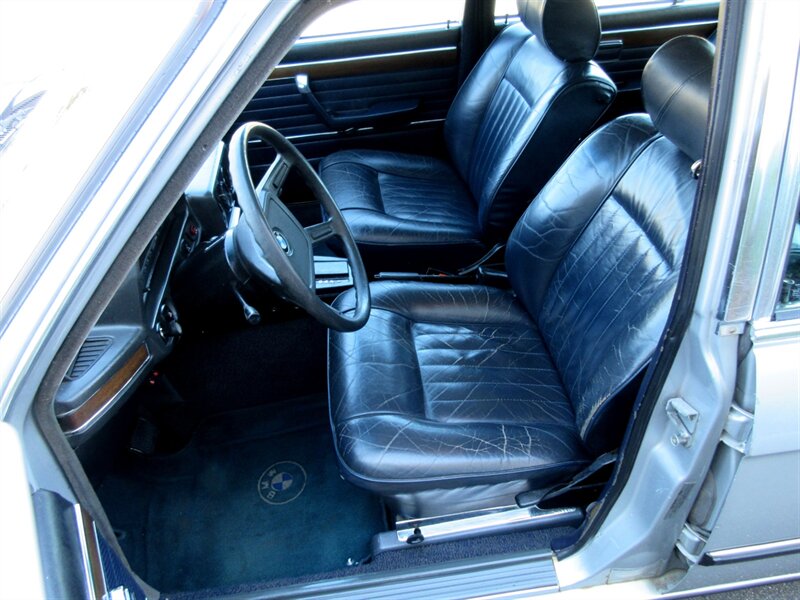 HE ULTIMATE GERMAN CLASSIC SEDAN !!!

1977 BMW 530i
SEDAN

VERY RARE FIND !!!

SHOWING ONLY 49K ORIGINAL MILES !!!

1 OWNER VEHICLE !!!

THIS RARE E12 5 SERIES LOOKS, RUNS, AND DRIVES JUST SUPERB !!!

THIS SHARP LOOKING CLASSIC DRAWS ATTENTION EVERYWHERE IT GOES !!!

THE SILVER PAINT IS CLEAN AND THE BODY IS STRAIGHT ALL AROUND. THERE IS SOME MINOR RUST ON THE CAR BUT NOTHING BEYOND WHAT SHOULD BE EXPECTED FOR A 45 YEAR OLD DRIVER QUALITY CLASSIC.

AS THE UNDERCARRIAGE PHOTOS SHOW THIS BMW IS SOLID UNDERNEATH AND THERE ARE NO CORROSION ISSUES.

THE BLUE LEATHER INTERIOR IS ALSO EXTREMELY CLEAN AND WELL KEPT FRONT AND BACK.

THIS IS A NON-SMOKER VEHICLE.

ALL THE INTERIOR AND EXTERIOR FEATURES, OPTIONS, DECALS, MOULDINGS, GLASS, MIRRORS, ETC. ARE IN PLACE AND EVERYTHING YOU SEE IN THE PHOTOS WILL COME WITH THE CAR.

THE INTERIOR/EXTERIOR LIGHTS, TURN SIGNALS, UPGRADED RADIO, HORN, POWER WINDOWS, WINDSHIELD WIPERS, POWER MIRROR, CLIMATE CONTROL, ETC. OPERATE AS THEY SHOULD.

THESE CLASSIC E12 MODEL BMW'S ARE BECOMING VERY VALUABLE AND VERY HARD TO FIND IN THIS CONDITION.

THIS 530i IS PRICED RIGHT AND WILL CERTAINLY MAKE IT'S NEW OWNER VERY PROUD TO HAVE IN THEIR COLLECTION.

THE OPTIONS ON THIS BMW INCLUDE;
POWER WINDOWS
POWER MIRROR
FACTORY 3.0 LITER 6 CYLINDER ENGINE
FACTORY AUTOMATIC TRANSMISSION
FACTORY CLIMATE CONTROL
FACTORY AIR CONDITIONING SYSTEM
FACTORY POWER MOONROOF
LIKE NEW MICHELIN ALL SEASON TIRES
FACTORY BMW ALLOY WHEELS
FACTORY SPARE WHEEL
FULL SIZE SPARE TIRE
FACTORY TOOLS
UPGRADED STEREO SYSTEM
MATCHING CARPET MAT SET
FACTORY CARPET TRUNK MAT
FACTORY BMW KEY
ANTI-THEFT KILL SWITCH INTALLED
ORIGINAL OWNERS MANUAL
AND SO MUCH MORE…

THIS RARE GERMAN CLASSIC IS PRICED RIGHT AND WILL NOT LAST LONG $$$…

THIS SHARP LOOKING E12 IS WAITING IN OUR SHOWROOM FOR YOU…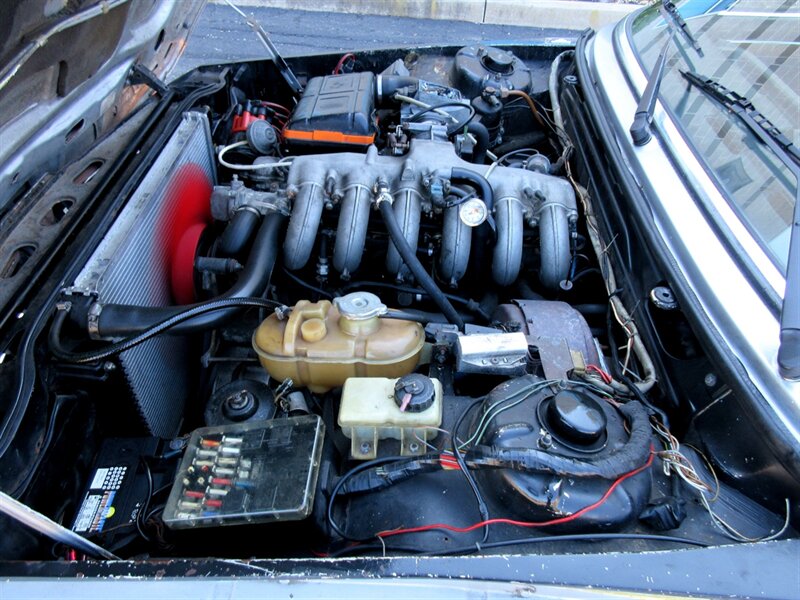 I'll be the first to admit that, much like the E23 I just looked at, the E12 looks way better with European-specification bumpers. It also goes a lot better with European-specification motors, for what it's worth. Still, this appears to be a lovely survivor that is in remarkably good shape. It's claimed to be a one-owner example, which might help to explain that, but there also isn't a lot to go on to confirm that actual history. Intrinsically these cars do not have much value, and this one would probably be a lot more desirable with a manual transmission. But if you don't mind the auto and want an unusual-to-see Bavarian, this one seems reasonably priced under 10k.
-Carter