This eBay auction for a red 87 BMW 333i swap states that is the second car the Dinan ever converted! Check it out here on eBayMotors with a buy-it-now of $8k!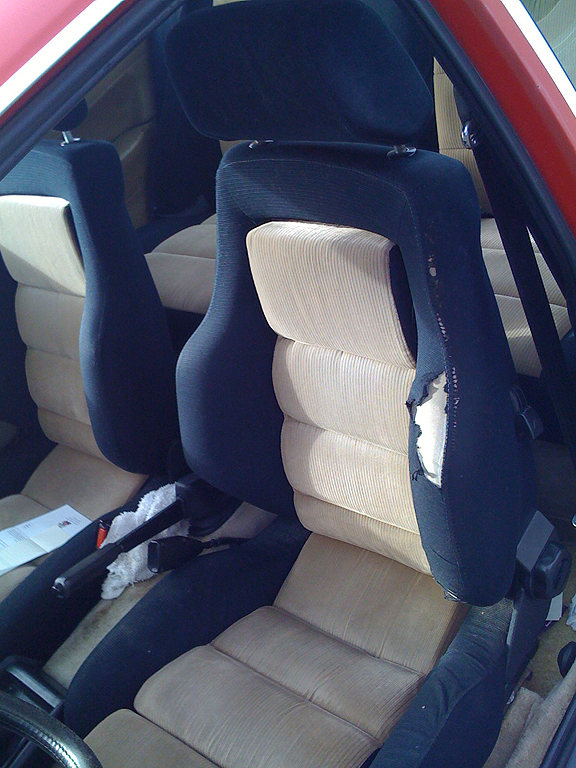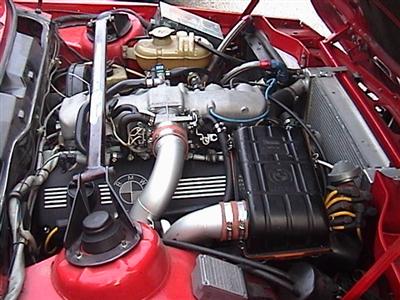 quote from seller's eBayMotors listing:
For those of you who know, this car needs no introduction. For those of you who don't, this is the BMW tuner DINAN's second car ever built.

1978 BMW e21 320i converted to 333i

Approximately 35,000 miles on the original odometer. The car came with a certificate of authenticity/validity of the odometer, but the OD stopped working shortly after purchase. This car has never been a daily driver though, so current mileage estimates are probably no more than 50k. The certificate is no longer available.

3.2L Turbo charged M30 "big six" motor, non-intercooled, no BOV or DV valve.

The turbo is a t3/t4 hybrid, currently boosting 9psi with full boost achieved at 2500 rpms
I've been following a discussion on BimmerForums about the car and most in the know agree it's worth $8k, even if the pictures and exact details aren't perfect. While I agree in terms of the effort that took place to assemble, but the interior pictures are a little scary with seats that need recovering, center console with wires hanging out, and a sad and worn steering wheel. But it would likely cost at least $8k to get a similar car together, and this one is low miles with a history.
As a tuner, Dinan is so respected that their parts are sold and installed at BMW dealerships in North America — and they don't void the warranty! So if this car represents the early history of the tuner, it could be a really cool pickup and should be a car that climbs in value with the continued success of the company.
dc