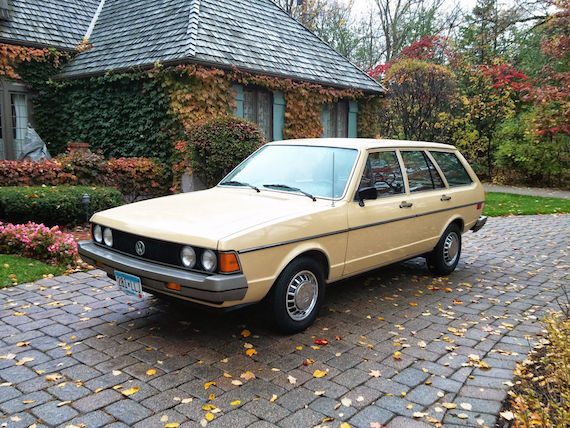 The low mileage, mint condition Volkswagen Dasher Wagon we featured for a second time in November of last year has reappeared once again. They don't get any better than this, so if you want to help clear your mind of recent emission scandal and reminisce about the good old days, this would be a good VW in which to do it.
The below post originally appeared on our site January 2, 2014:
Before the Phaeton was top dog at Volkswagen, the cars that have occupied the large car spot in the lineup have been a curious lot. The current Passat sold in North America was designed for this market and built at the new factory in Chattanooga, Tennessee. It's been a fairly good seller, but go back another 15 years and the Passat that was introduced then was a revelation over the outgoing B4 model. Based on Audi mechanicals, it gave people a taste of premium content for mid-sized sedan money. Volkswagen even offered an eight cylinder engine in the face-lifted B5.5 version, bringing the car shoulder to shoulder price wise with some entry level luxury sedans and wagons.
Dial back to the beginning of Passat history and we see ourselves in the mid 1970s, when Volkswagen was revamping its lineup, moving gradually away from air-cooled engines to water-cooling. The Passat was renamed the Dasher in the US market and received a facelift for 1978, with quad headlights and redesigned bumpers. This 1978 Dasher Wagon could very well be the most original, well-preserved example of its kind out there.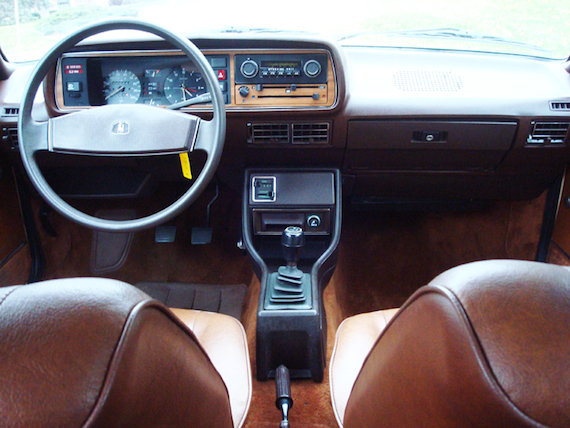 Year: 1978
Model: Dasher Wagon
Engine: 1.6 liter inline-4
Transmission: 4-speed manual
Mileage: 23,247 mi
Price: Reserve auction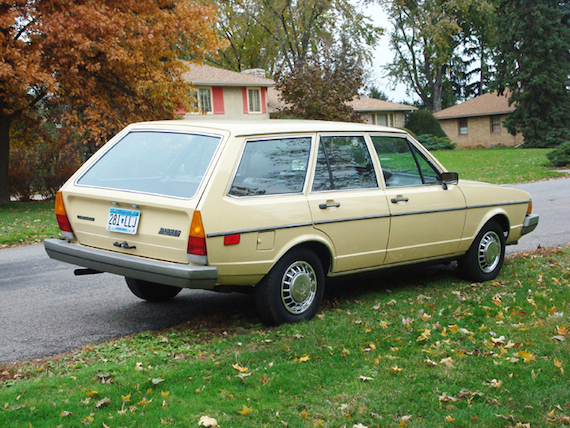 This 1978 Volkswagen Dasher is built on the B1 chassis, a car built by Audi for VAG, and sold as the Audi Fox/80 and the VW Passat/Dasher, depending on market. The first generation arrived in 1974 and the last one rolled off the production line in 1981. This was a sporty car in its day and a fun, stylish yet unique car today. This Volkswagen Dasher in particular has ONLY 23K ORIGINAL MILES! It comes with a 1.6L 4-cylinder engine mated to a 4 speed manual transmission, and is ready to hit the streets. It is all ORIGINAL & ACCIDENT FREE. We obtained this Volkswagen through a VW Dealership and are looking to find the right enthusiast to care for this awesome VW classic. Give us a call for more information or to schedule your test drive TODAY!

We do our best to accurately describe the vehicle to the best of our abilities. Any descriptions or representations are for identification purposes only and are NOT to be construed as a warranty of any type. It is the responsibility of the BUYER to have thoroughly inspected the vehicle, and to have satisfied himself or herself as to the condition and value and to bid based upon that judgement solely. The SELLER shall and will make every reasonable effort to disclose any known defects associated with this vehicle at the buyer's request prior to the close of sale. The BUYER is responsible for any/all shipment costs involved in transportation of the vehicle. References for shippers are available upon request.

Email or Call with any question you may have. (Please see below for contact info).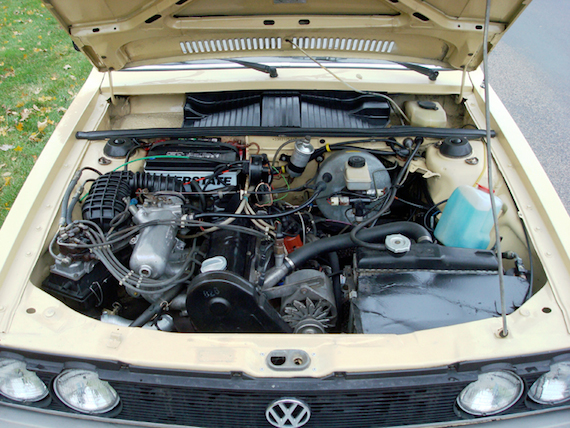 To be honest, I can't remember the last time I saw a Dasher on the road. When I was growing up, a neighbor had a five-door version. Since then, I could maybe count the number I've encountered on two hands. These just weren't the kind of cars people would stash away in hopes of having a collector vehicle down the road, so this particular car is certain to grab the attention of vintage Volkswagen enthusiasts. Back in November 2011, this particular car went unsold at $7,995 and bounced around a few dealers in the Northeast, winding up at a Lotus dealer for $6,990. I'd suspect somewhere around $5,000 to $6,000 is where the sweet spot would be for this car.
-Paul