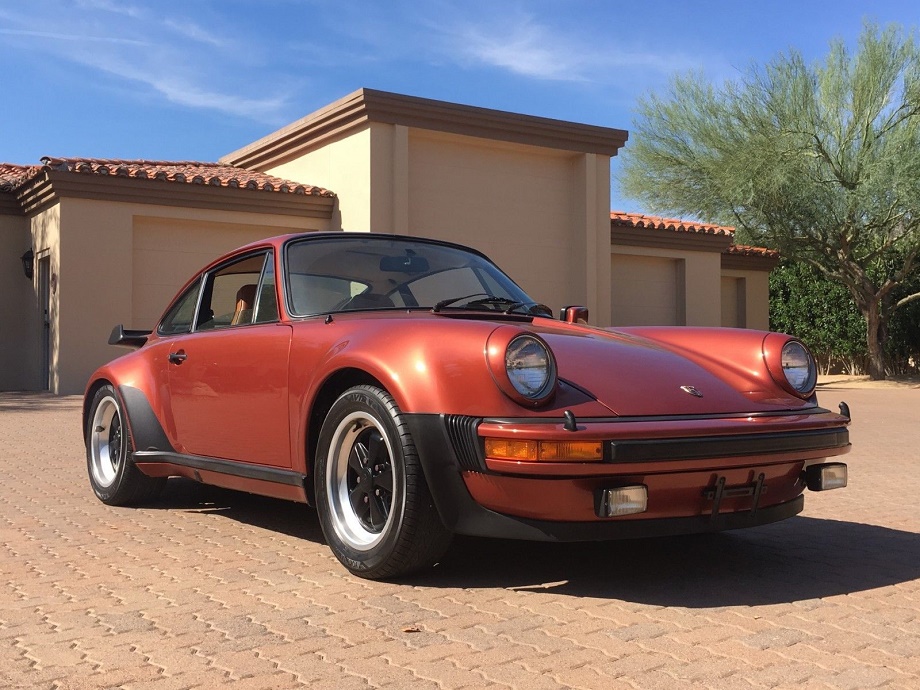 Update 10/19/18: This Porsche 930 has been relisted with a reserve auction ending 10/22/18 and the seller has provided a link to a picture gallery.
Let's continue the theme from yesterday's 928 Weissach and look at another older Porsche in fantastic original condition and with very few miles. As the seller describes, there are a couple of flaws with this one so I don't know that we'd place it on the same plane of perfection as the 928, but it still looks incredibly good by any standard.
This is a paint-to-sample Sienna Brown Metallic 1978 Porsche 930, located in Arizona, with Cork leather interior, sport seats, and only 25,453 miles on it. We love the 930 around here as I'm sure everyone is aware. 1978 was the first year for the larger displacement 3.3 liter engine and intercooler so you're getting 20 more horses compared with the earlier models along with larger 4-piston brakes to help rein everything in. But it's obviously still very early in the 930's production life so a '78 is pretty raw and a few pounds lighter than the later examples. We've seen a few very low mileage and original examples cross our pages over the years and they're always a treat to come across. They're also very rare as most 930s from this period, quite understandably, have quite a few more miles and haven't always been well cared for.