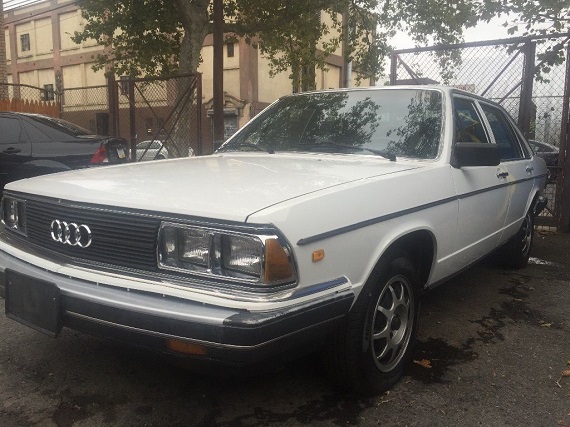 The Type 43 Audi just isn't something you run across every day. That's because most are long gone; some had rust problems, but more suffered from depreciation such that a relatively minor repair could suddenly render the car worthless. Such is the case for today's 1980 5000S, a car which ended up in an auction site likely because of a transmission falling to pieces. Yet someone saved today's example, cleaned it up well and rebuilt the running gear, and now it's set to remind show goers of an oft forgotten yet important page in Audi's history: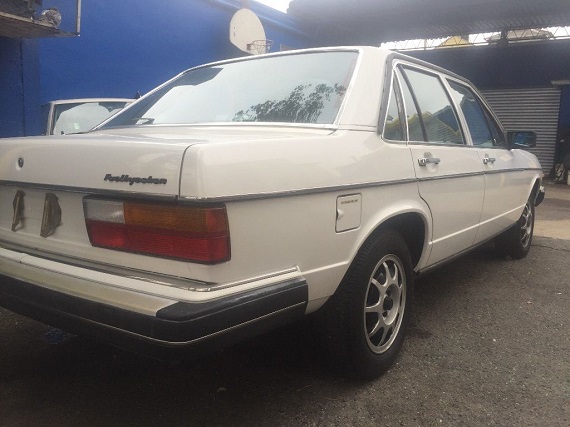 Year: 1980
Model: 5000S
Engine: 2.1 liter inline-5
Transmission: 3-speed automatic
Mileage: 102,000 mi
Price: Reserve Auction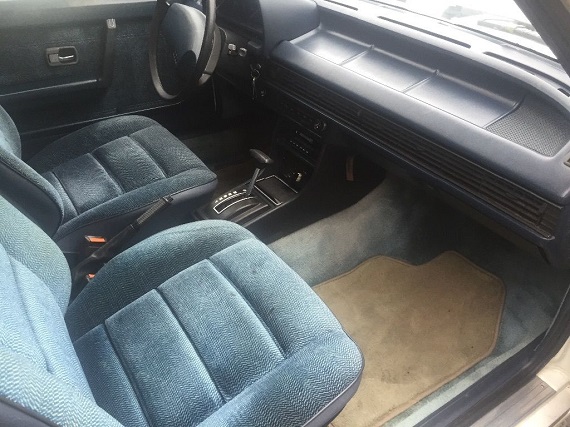 FOR SALE
I have a 1980 Audi 5000 automatic; one original owner. I purchased this car at a IAAI auto auction in Fremont, California and had it transported to New Jersey. The description said it had missing keys and had roof damage (as you can see on the photos I provided when the car was still at the auction site). Upon delivery, I inspected the car to see that it didn't have any roof damage. I got the car buffed out and cleaned up very nicely. I had keys made and replaced the ignition and battery. It started right up. That is when I realized that the transmission wasn't any good. I removed it and had it rebuilt. I changed all the fluids, the filters, and checked the electrical system in the car. Everything is working well, even the cruise control works. The only thing that is not working is the right rear window, which I will replace with a switch before the car is sold. It's a complete rust free car, brand new front tires, and full tune-up. The suspension is tight with no noises and brakes still have a lot of life left. I know I'm forgetting things but feel free to ask me any questions and I will respond to them to the best of my knowledge.

Thank you!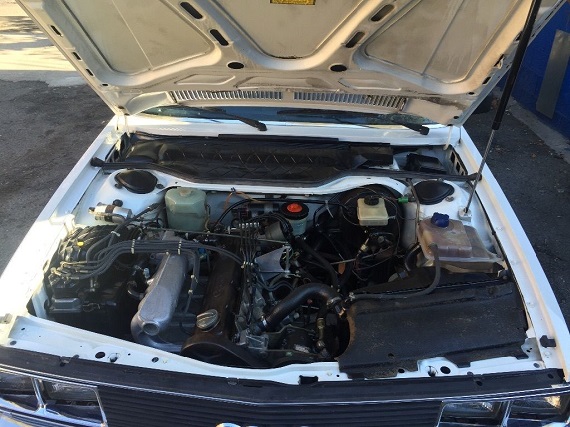 The 5000 (100 and turbocharged 200 in Europe) was a pretty revolutionary design compared to the outgoing C1. Audi moved from a four cylinder to five cylinder power in the move, and would retain that general layout until the launch of the C4 (where even still it was maintained in the S4/S6 twins). The move to 5 cylinders offered multiple options for the consumer; in 1980, you could get a 2 liter diesel, a 2.1 liter gas motor, or a 2.1 liter turbocharged model. While the later lacked the intercooler and the power output of later inline-5 turbos, Audi and turbocharging with the inline 5 would be synonymous in the 1980s – this is where it all started. 1980 also saw a light refresh of the 5000. In Europe, while customers enjoyed good looking single-piece glass headlights, U.S. customers had sealed beam units surrounded by plastic. Early Type 43s had a quad round setup which looked very much like the Mercedes-Benz arrangement of the same time and was a carry-over from earlier C1 models. That changed with the move to sportier, more angular quad rectangular configuration that would remain for the next five years. This particular example was a middle-range model, equipped with the 3-speed automatic and with only 100 horsepower on tap, you won't win drag races. But it's a very handsome design which one reader recently noted "looked a lot like a W126" – except that the Type 43 was on the verge of being replaced when the W126 launched. These cars really aren't worth a lot in today's marketplace, which is why it was surprising to see active bidding. Already past $3,000, there's a bit of a bidding war although the reserve is still on. While that may sound like a lot of money for an early Audi, this certainly appears to be a very nice example that will draw a lot of looks and questions at any European show.
-Carter