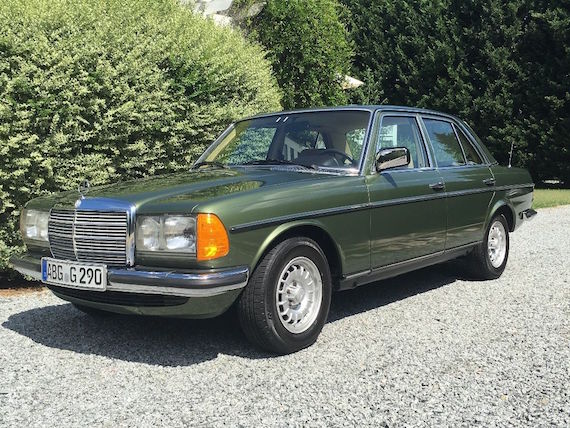 Following on to the clean 1982 Mercedes-Benz 300D from last week, here's that car's petrol powered cousin, a 1980 280E. While they sold the W123 with the M110 inline-6 in the US market, this 280E was a German market spec vehicle imported to the US in the 1990s. It shows just under 50,000 miles on the odometer and it shows, which makes this car barely a baby in terms of W123 speak. While this might be a target for collectors, this is a Benz that could serve as a practical classic and probably still run until you take your last breath.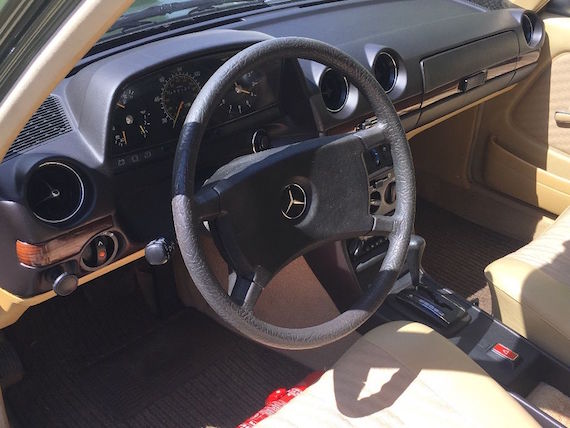 Year: 1980
Model: 280E
Engine: 2.8 liter inline-6
Transmission: 4-speed automatic
Mileage: 49,209 mi
Price: Reserve auction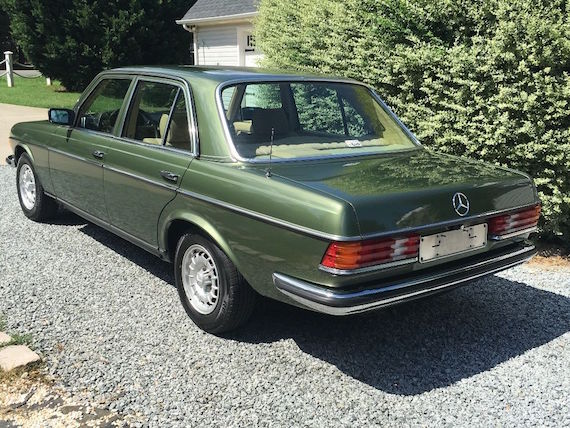 For sale is a nice example w123 Mercedes in original condition. This car was sold new in Germany and imported to the US in 1995. It was imported and titled in Connecticut then moved to North Carolina. This car is in original condition with documented miles. With exception of the tires and battery, the only aftermarket item on the car is a catalytic converter exhaust system that was installed when the car was imported. This car came with dealer installed air conditioning as well. It still works. I have the original warranty and instruction cards with original dealer stamp.

The paint, rubber, and trim are in great shape. Chrome bumpers still look new. Car is rust-free and runs/drives/shifts like it should. The left front wheel has some cosmetic damage around the center cap and there is a slight crack in the right rear tail lense. Overall this little car is in incredible shape for its age. Comes with paperwork documenting miles, service, and proper title after importation. I also have all of the books and manuals that came with the car including original fire extinguisher, tool kits and sealed first-aid kit. Feel free to contact me if you have any questions or pic requests. I'm happy to show this car if you want to see it in person.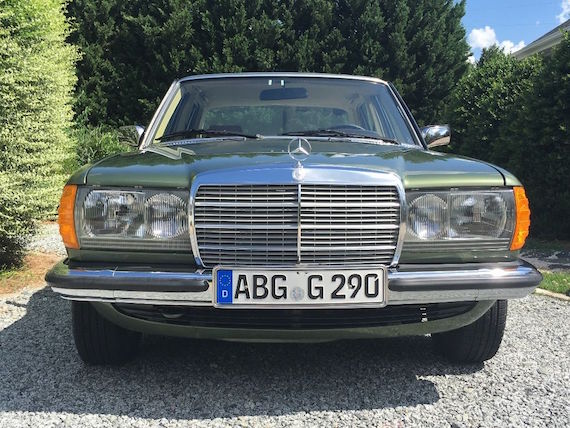 It takes a number of factors to come up with big money for a W123. While low mileage is nice, condition trumps everything. If these cars are well taken care of, they can last forever. There's plenty of non-US market examples that made their way to our shores over the years and that factor can go either way, as some people prefer the smaller bumpers but some would prefer the plethora of diesel engined examples that were sold here originally. We've also been noticing late model vehicles bringing stronger money, as well. With a reserve on this example, I'd suspect we might see bidding wind up around in the $8,000 to $11,000 range, considering the condition and mileage.
-Paul