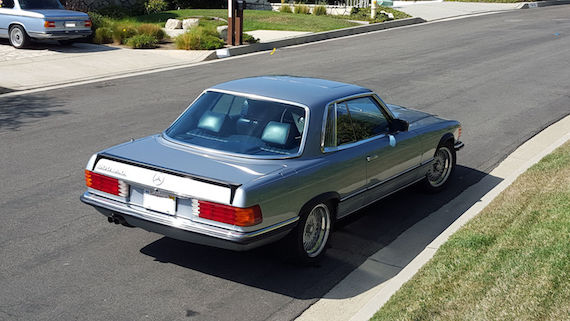 Rallying and Mercedes-Benz are terms that don't seem to go hand in hand, but at the end of the 1970s, a most unlikely contender would emerge on the scene. The C107 Mercedes-Benz 450SLC 5.0. This homologation special would do battle in the 1978 World Rally Championship. Later, the car would become known as the 500SLC. What differentiated these from a normal C107 SLC? A brawnier V8 engine with 240 horsepower, aluminum hood and decklid and a small rear spoiler on the edge of the trunk. The 500SLC would bring to the fray a 4-speed automatic, replacing the 3-speed automatic that did duty in the 450SLC 5.0. Only 1,636 examples of the 450SLC 5.0 and 1,133 examples of the 500SLC would be produced, making this 500SLC for sale in California quite special.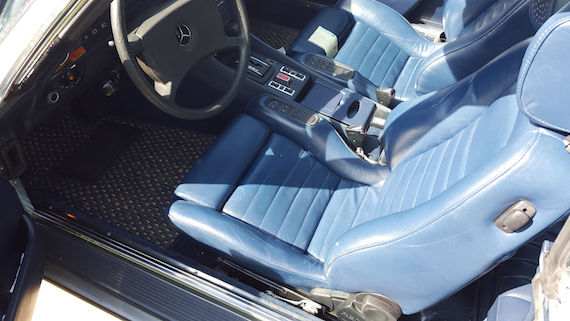 Year: 1980
Model:Â 500SLC
Engine:Â 5.0 liter V8
Transmission: 4-speed automatic
Mileage:Â 98,000 mi
Price: Reserve auction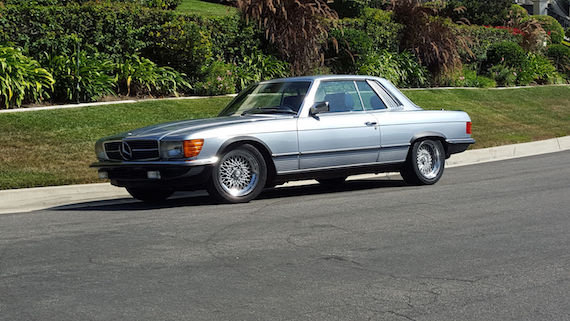 Very rare (1 of 1300) version of the SLC. This was a factory homologated version used to support Mercedes in the world rally championship. Never officially sold in the US (estimates are less than 100)…even fewer legal in CA. Google search to find out more about the unique features of this this model…….

"The 450SLC 5.0/500SLC differs from the stock 450SLC's in several important and distinctive ways. The hood and trunk lids are made from aluminum for significant weight savings. The car weighs 3,333lbs, 220lbs less than the standard SLC. To emphasize the lengths to which MB went to upgrade the car for homologation, it even has an alloy air cleaner to add to the weight savings. The front and rear aerodynamic spoilers the factory added result in a 9 – 10 % reduction in wind resistance and a top speed which exceeds 142MPH. The 5.0 is the very first Mercedes-Benz aluminum block V-8 production motor and is lighter than the standard iron block. It produces in excess of a whopping 300 HP and 350lbs of torque…a true blacktop powerhouse in its day. The 5.0 engine features factory reworked heads with larger valves, pressure fed valve adjusters, cross-bolted main bearing caps and many other special tweaks. The 500SLC also features the upgraded 4-speed automatic".

This car is in excellent drivers condition. Sun roof, power windows, automatic climate control, leather options. It has several modifications to support non-competitive rallying. Period correct 16″ BBS wheels, recaro seating (dyed to match), lowered front suspension, ss exhaust etc. Recent mechanical service included, plugs, wires, cap/rotor, oil/filter, radiator re-cored, motor mounts, bushings etc. Very fast and reliable (successfully competed the 2015 Targa CA – see picture in action).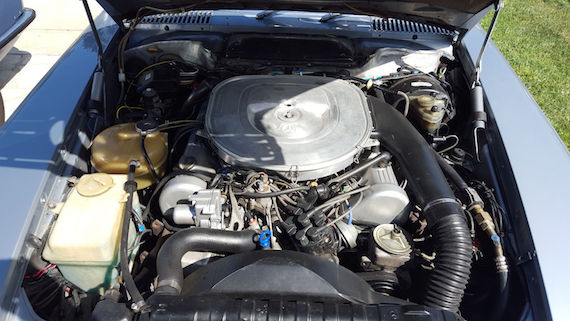 The proportions might be a little off as compared to the R107 SL roadster the SLC is based on, but with the period BBS wheels, rear spoiler and extended wheel arches, this car has a very purposeful stance letting you know this isn't any normal boulevard cruiser. The few 500SLCs I've come across tend to hover around the $15,000 to $20,000 mark, which is considerably higher than what your average 350/380/450 SLC will run you these days. With such limited production in conjunction with that rally pedigree, it won't be likely that these big motored beasts will decline in value anytime soon.
-Paul