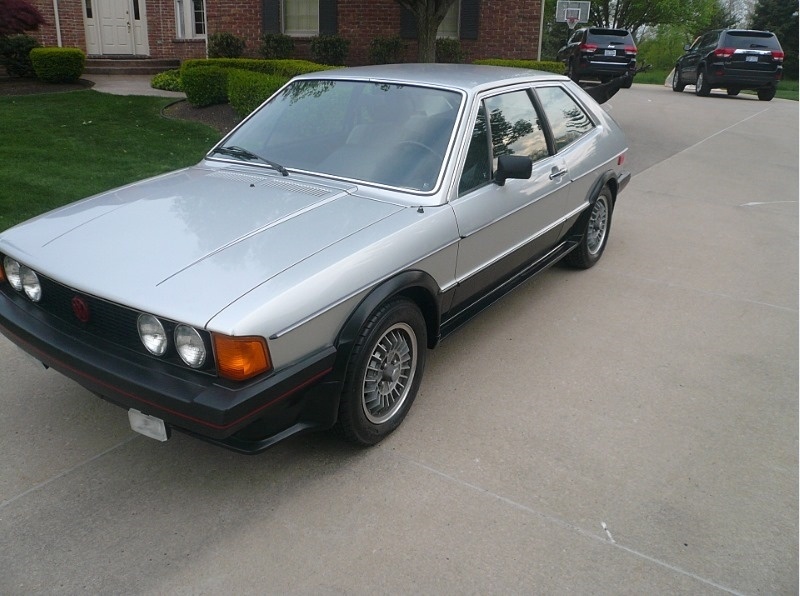 Period modifications can be pretty hit or miss, and when you're talking 1980s cars, it seems most weren't on target. Sure, the AMG widebody and Ruf cars are spectacular, but many more suffered the ignominious fate of having tacky tacked-on plastic bits, wild and poor paint jobs, and "performance enhancements" that more often than not led to a protracted period of non-running conditions. But once in a while a period piece pops up that looks special, and this 1980 Scirocco spotted by our reader Wojciech is just that:
Year: 1980
Model: Scirocco
Engine: 1.7 liter inline-4
Transmission: 5-speed manual
Mileage: 35,000 mi
Price: Reserve Auction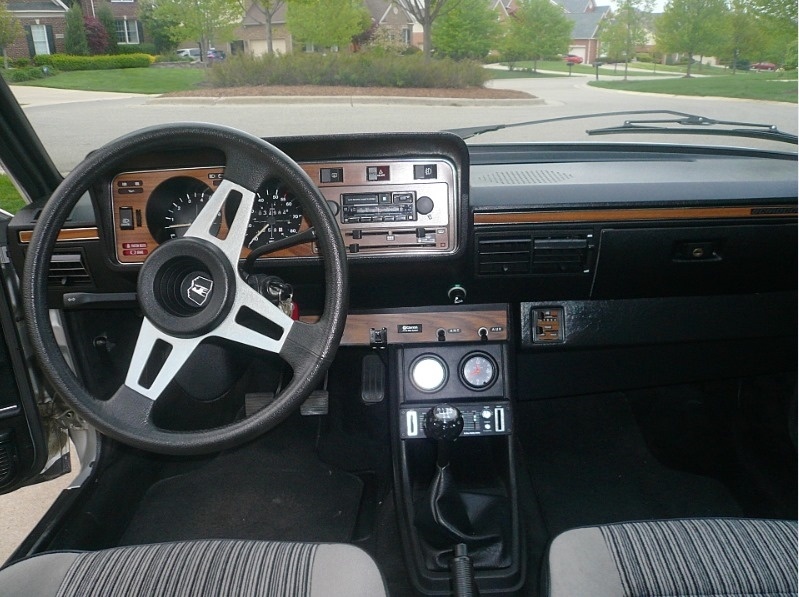 1980 Volkswagon Scirocco for Sale in Northville, MI 48168

A blast form the past, meet our Show Winning 1980 VW Scirocco hit the scene as the rebel back in the day. Bold looks shown off in Cosmos Silver Metallic with almost a DeLorean look, this machine is an amazing find. Either you owned one or knew someone who owned a Sirocco that was that speedster elite. Hitting the road with a powerful 4 Cylinder that provides plenty of acceleration performance up to 106mph, making it one of the most powerful compact hatchbacks on the market for this era. Don't let its economical appearance fool you, this Volkswagen displays good off-the-line acceleration and zips around city roads with the agile moves thanks to its fun to drive 5 Speed Manual gearbox. Taught suspension and above par brakes make this one a real treat. This Scirocco is so close to OEM with minimal alterations that you will appreciate the garaged care that the only owner supplied.

Inside this amazing and perfect interior, Clarion sound with Altec and Hefner speakers and equalizer are designed to amaze your senses. Zender flares and complete exterior trim enhance the sporty look along with the upgraded taillight lens. All work done by Munks Motors of Waterford, Michigan, including interior coating of fuel tank so if you are a Scirocco fan, this is one of the last Guiargio designed body styles.

True to its form this it is still the car everyone wants to own.Seller put new 195/60R14 tires on it and changed the oil and wipers, so it's ready to go! This car also has a trickle charger and car cover. This work was done by Chris Braydon "aka" Munk of Munks Motors.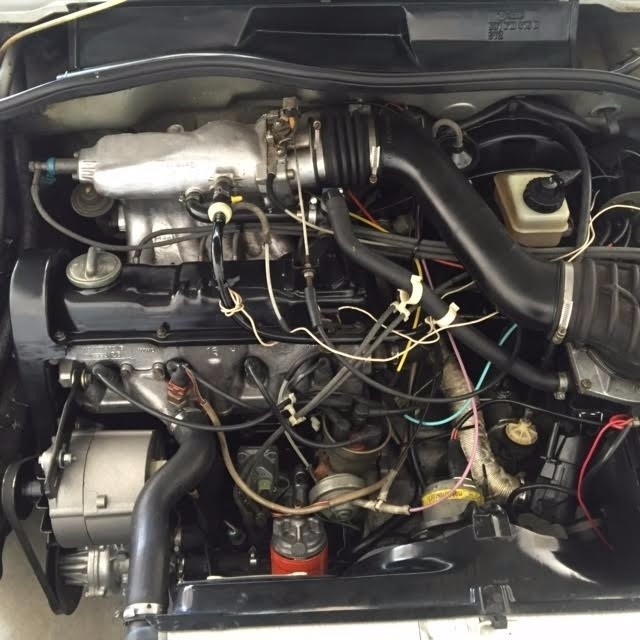 Unfortunately, there isn't much detailing the specific bits added on to this car. It is an optional 5-speed car (4-speed was standard in 1980), and though it is called Cosmos Silver Metallic, Diamond Silver Metallic was the correct (and likely) color of this car in 1980. The stripe pattern in the center of the seats looks like the correct Black Cloth interior option, but as no light shade was available on the rest of the seats, I'd wager the outsides have been redone in a light color. The rear wiper was an add-on, and though it carries red-striped bumper trim, I don't believe this was an S car. The Zender flares give a Mk.2 look to it, and the wheels appear to be Campagnolo knock-offs of some sort. But though none of the individual pieces shout "Wow!" to me and some of the ad copy is comical (106 mph performance! Misspelled both Giugiaro and Scirocco!) , the overall aesthetic pulls it off and the car looks pretty neat. That's especially true under the hood, where it appears to be nearly new. It's gained a lot of attention in bidding, no surprise, and though the reserve is still on it's already crested $10,000. While impressive as a reported low-mile and period correct example, I think I'd personally be more interested in a clean stock example, but for some this is quite a dream ride and a trip down memory lane.
Thanks to our reader Wojciech for the spot!
-Carter