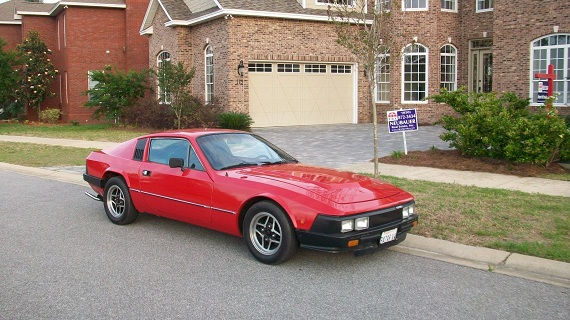 When it comes to Volkswagen customs, there are plenty of options to choose from. You can get everything from a Baja Bug to a Bugatti, Ferraris to Mercedes-Benz 540Ks, and GT40, 917K and even the Monkeymobile. But most of them look somewhat out of proportion, like a real example of the car stuck in funhouse mirrors. But sometimes, when they weren't intent on making a copy of another car, these customs can actually look okay – and the Ventura Coupe is a good example of that. Sure, there are styling cues from Bitters, Toyotas and some Italian metal, but the Ventura has its own unique style and doesn't scream "kit car" from its first impression. Looking lovely in red, this Brazilian-built Volkswagen is a rare sight on these shores: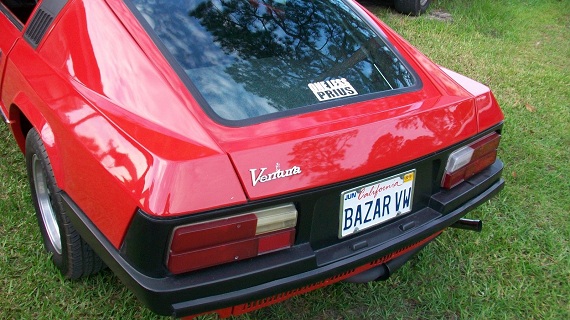 Year: 1980
Model: Ventura Coupe
Engine: 1.6 liter flat-4
Transmission: 4-speed manual
Mileage: 14,100 mi
Price: $5,200 Buy It Now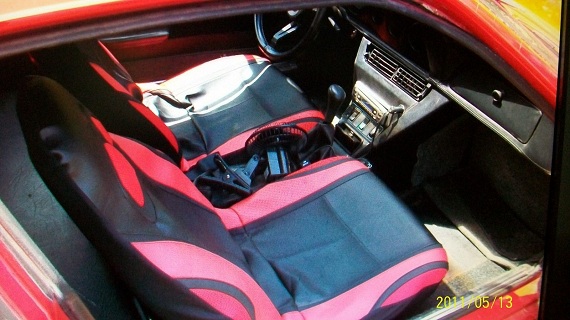 VW VENTURA COUPES WERE MADE IN BRAZIL ,SOUTH AMERICA AT THE PUMA VW PLANT FOR EXPORT TO THE USA,CANADA, EUROPE,AND AUSTRALIA. """ RAREST VW MADE "
ALL FIBERGLASS BODY AND UNIQUE STYLE ( simular to the Toyota Supra) but fiberglass body; This is a California car now in Florida with Florida title….The Ventura was painted in Calif. in the early 90's and now could use a repaint but still shines good but paint is cracked, Also the dash pad has a few cracks also,padded style easy fix– Very rare , rare imported from Brazil without any engine so to beat the Worlds emissions of the 80's ====All engines were installed at the VW dealership in the country that they went to….This rare car has the pancake style type 3 duel carb setup -air cooled and rear valance is set up for duel exhaust but has the single because of the emissions in Calif.. Chrome duel's would look great in the rear. Has black bucket seats with hatchback style rear, Lots or rear room for cargo and front hood has large storage also. Puma style mag wheels installed and some door weather stripping ' regular style' could be installed… Always a Southern car so no Northern rust issues…Runs great and shifts smooth. I have 19 classic and unique cars for sale and will keep the last 4 to 5 of them… Downsizing my toybox. at 67 and on my 3rd Pacemaker and Defibulator it's time to let some go to new homes.. All are for sale—–
Ask questions and "Google ' Ventura to get more additional information on this unique an rare car… All VW replacement parts are used. Cheap to Fix Yet look "Kool" driving it .. CALIFORNIA TITLE WAS CHANGED TO FLORIDA TITLE IN 2008 SO HAS 2008 ON NEW FLORIDA TITLE BUT IT IS THE BODY STYLE OF THE SP2- VENTURA VW's….Check for my other listings – all are up for sale and will keep the last 4 or 5 ..All my cars run,drive,stop and ready to enjoy- GT 40,Ferrari Spyder,65 Cutlass ht, Nova '62' Convertible,V8 302 Fiat spyder, Sebring(raised roof) Bremen Mark 11 , Corvette Aero Wagon 1 of 10 , 31 Ford 5 window,Ferrari Finale',56 Chevy ht. and more….
Pay Pal is required for deposit and wire transfer is preferred to finalize sale.
If you have less than a score of 8 – don't bid til you contact me..I have a shipping broker with great rates so check your first then mine,, Can help with shipping 24 hrs a day ( retired ) so home all the time..Shipping is buyer cost.If relisted in MAY the price will go up 25% because of the summer time sales……get it now and save——-ask questions, Don't bid unless your prepaired to buy it…
See my other cars for sale also…all cars in pictures are for sale – ask – very rare and collectible .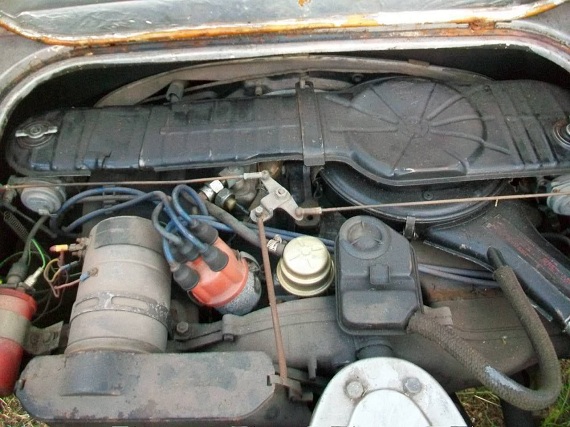 In the advertisement, the seller mentions the SP2, and it's fitting to mention it – in many ways, the Ventura looks like an updated version of the SP2. Personally, I think the SP2 looks a little cleaner but the Ventura certainly carries more 1980s styling. The exterior, overall, looks quite nice and very unique; however, inside things aren't quite as good. The budget seat covers look like Pep Boy specials and the plug in fan hints that this probably isn't a car you want to drive on a warm day. Despite that, it's a car that would likely be very welcome at Volkswagen shows, should be quite cheap to run and can be had for less money than most classic Beetles or Ghias. If you march to the beat of a different drummer, this is probably a great option for you!
-Carter