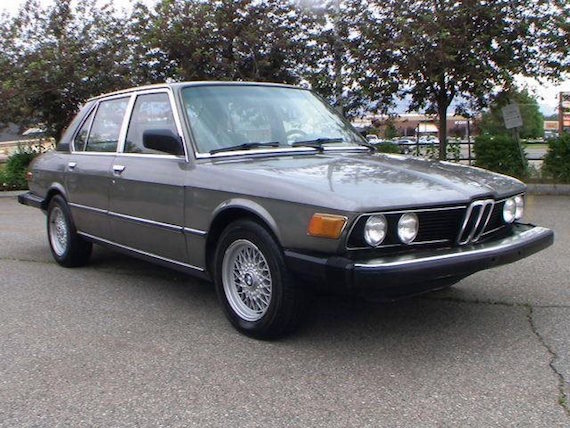 The E12 5-series is kind of like the E21 3-series, being the first of its name but not quite as cool as the Bavaria/2002s before them, nor as desired as the E28/E30s that succeeded them. This is a pretty sweet example though that has been subtly updated over time so that after nearly 35 years and over 200k miles, it still looks and runs great. The original 2.8-liter inline-6 has been replaced with a stronger 3.2, the wheels are from an E28, and both the interior and exterior have been tastefully redone. It's old and has a few issues that will keep it a project, but odometer gears and door handles are easy items to start with. There's definite interest but bidding is very low, making this a nice opportunity to get in a rareish classic BMW for cheap.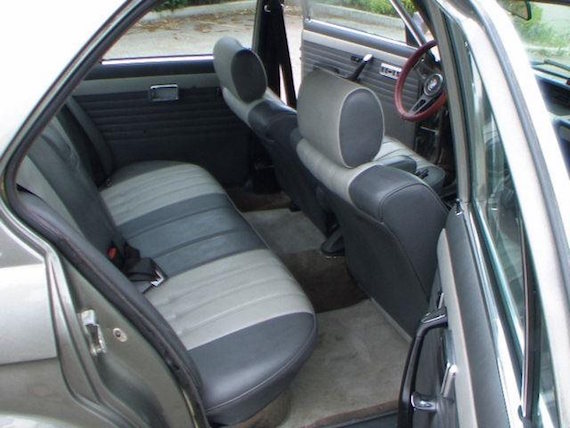 Year: 1981
Model: 528i
Engine: 3.2 liter inline-6
Transmission: 5-speed manual
Mileage: 204,000 mi/unknown
Price: Reserve auction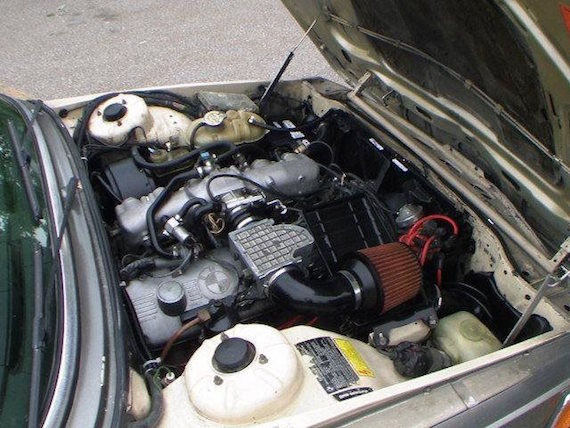 GLOBAL CAR MARKETING IS PLEASED TO PRESENT THIS 1981 BMW 528I SEDAN.

IF YOU ARE LOOKING AT THIS CAR THEN YOU KNOW WHAT IT IS…AND YOU KNOW THAT THESE E12 BMW'S ARE GOING UP IN VALUE AND ARE BECOMING INCREASINGLY HARDER TO FIND.

THE INTERIOR AND HEADLINER ARE IN GREAT CONDITION, DASH LOOKS GREAT, BUT WITH SOME CRACKING.

I PURCHASED THIS CAR IN RENO, NV. AS I'M SURE YOU KNOW FINDING THESE OLDER BMR'S WITH SOLID RUST FREE BODIES IS DIFFACULT.

THE BODY ON THIS CAR IS IN EXCELLENT SHAPE, WITH NO RUST OR CORROSION. I DON'T SEE ANY BONDO OR ACCIDENT DAMANGE EITHER.

SOMETIME IN ITS LIFE IT HAD AN ENGINE SWAP FROM A 633CSI, SO IT HAS A BIGGER MOTOR WITH MORE POWER.

I DROVE IT ALL THE WAY BACK (9 HRS) FROM RENO AND IT RAN GREAT.

SINCE THEN I HAVE DONE THE FOLLOWING TO IT:

REPAINTED HOOD AND BUFFED/WAXED THE ENTIRE CAR.

PUT NEWER 5 SERIES WHEELS WITH GREAT TIRES.

REPALCED ALMOST THE ENTIRE FRONT SUSPENSION AND DID ALLIGNMENT.( CONTROL ARMS, DRAG LINKS, TIE RODS).

NEW EMBLEMS FRONT & REAR.

NEW STEREO DECK WITH IPOD/MP3 INPUT.

FULL OIL SERVICE.

NEW PLUGS.

NEW FRONT DISCS & ROTORS.

NEW BATTERY.

THE DRIVERS SIDE PASSENGER DOOR IS MISSING THE HANDLE AND DOES NOT OPEN, I JUST HAVNT HAD TIME TO SOURCE THE PART.

THE CARS ORIGINAL COLOR WAS SAHARA BEIGE, PAINT IS DECENT ON THE CAR AND LOOKS NICE.

THE ODOMETER HAS BEEN BROKEN SINCE 2001 AND DOES NOT WORK. ENGINE RUNS SMOOTH AND STRONG. NO SMOKING AND HAS GOOD COLD START.

ALL GAUGES ARE WORKING AND THERE ARE NO WARNING LIGHTS PRESENT.
THE POWER CONVERTIBLE TOP WORKS GREAT.

IT HAS NO BAD ODORS OR INDICATORS THAT IT HAS EVER BEEN SMOKED IN.

ALL BUYERS ARE WELCOME TO HAVE CARS INSPECTED BEFORE PURCHASE.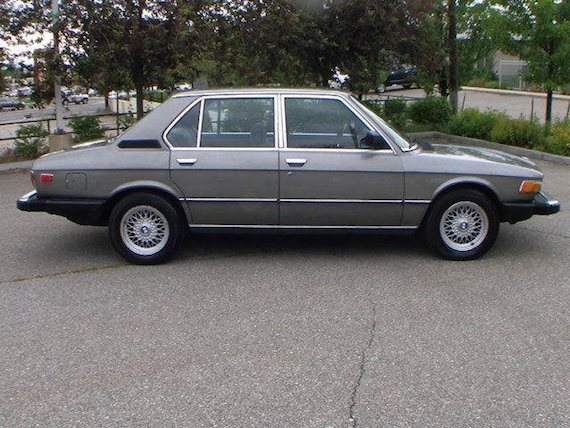 It'd be great to have more info on a car this old and with so many caveats – when was the engine replaced, etc. – but that's also why it's only going to cost a few grand. For a decent weekend mechanic, this is a sharp-looking daily driver that's even rarer as a value proposition than it is as an old Bimmer.
-NR