Warning!
This post is in our archives. Links in this post may have been updated to point to similar cars available to bid on eBay.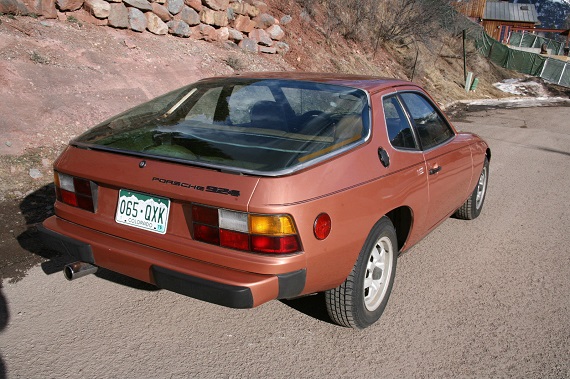 This may shock you, but sometimes the cars we write up aren't all that they seem to be. Let's take today's 924 for example; it appears to be a reasonably lower miles, good overall condition example of the original 924. A car considerably more sporty than contemporary Volkswagens, it nonetheless hasn't gained nearly the following of the cars from Wolfsburg and is still – in general – the redheaded, illegitimate and unwanted child in the Porsche world. As such, though clean examples of early 924s pop up from time to time, they're generally survivors rather than restored examples. The sheer mass of good condition survivors, though, should perhaps point towards the enduring appeal of the clean original watercooled 4-cylinder Porsche – something we're likely to see return before long. So, there's the potential that this is both a good collector and driver on a budget: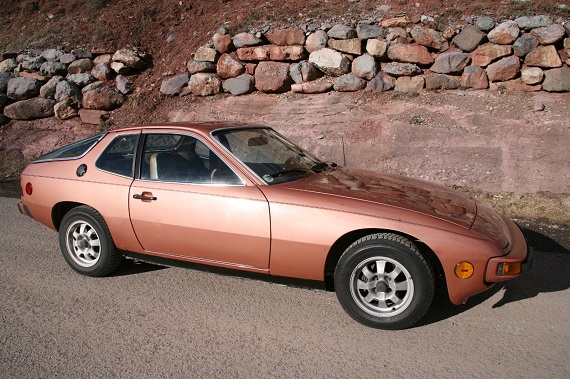 Year: 1977
Model: 924
Engine: 2.0 liter inline-4
Transmission: 4-speed manual
Mileage: 102,753 mi
Price: No Reserve Auction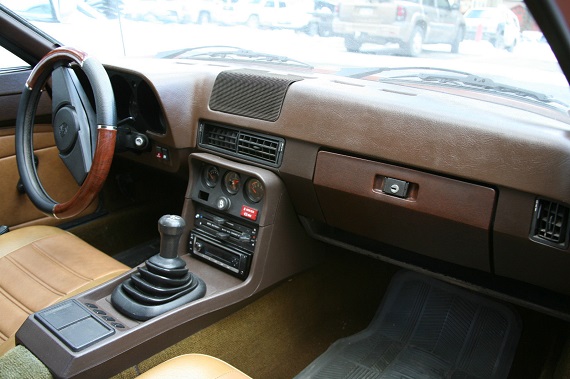 This listing is for a very nice 1977 Porsche 924. It is being sold with no reserve. The winning bid gets the car! This is a beautiful vehicle and is in excellent cosmetic and mechanical condition. It starts right up and runs strong. The vehicle starts, idles, and runs nicely with smooth gear shifts and responsive braking. It doesn't burn any oil and has no mixing of fluids. Neither issues of corrosive rust nor rot are evident on the body or frame with factory undercoating complete and intact. The windshield and all glass is clear with zero cracks. The flip up headlights function correctly and have fast smooth action. It was painted with the correct Porsche color, Copper. The paint is in pristine condition. Some of the pictures show what appears to be spots on the paint but they are actually just dust in my camera lens. The tires have 75+% tread remaining and are Cooper Starfire Spectrum LXR P185/70R14. The original leather bag for the sun roof is included. All the gauges work perfectly and the electrical system is excellent. The dash, gauge cluster and the rest of the interior is in good condition and the original cargo cover is in good cosmetic condition. The heater works great. A Blaupunkt CD player was installed. All the leather is nice except for one spot on the passenger seat. Overall, simply a beautiful example of a 70's era sports car with charm and period good looks which will bring the new owner years of proud ownership. This vehicle deserves to be driven more often then I get to enjoy it. I am the second owner and it was purchased brand new in Denver. There are 5 original Porsche alloy wheels included. I have a clean title in my name and I have the original window sticker, owners manual and other documentation from the Porsche dealer in 1977.

This car has many new parts including:
New Distributor Cap
New Distributor Rotor
New Condenser
New Spark Plug Wires
New Spark Plugs
New Voltage Regulator
Fresh Fluids
New Battery
New Battery Leads
New Vacuum Tubing
New Wiper Blades
New Hatch Lift Supports
New Fuel Filter

Please call or email Zak 970-708-0874 with any questions.
Thanks for looking and have a great day!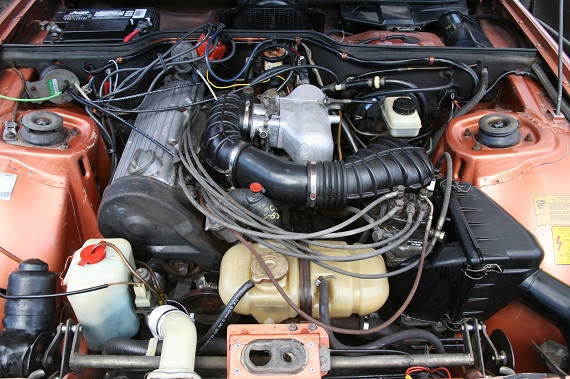 All appears well; it was actually the search for the color's name that led me a bit down the rabbit hole. That color is 95F Copper Metallic, and the seller claims that it was properly painted. Overall, outside of some expected blemishes, the outside does indeed look pretty good. Inside the dash is capped and there's a tear in one leather seat – nothing that would stop a true Volkswagen enthusiast, and the seat should be fairly easily correctable. The steering wheel cover is horrible, though, and the Blaupunkt CD player looks both difficult to load and slightly out of place. Now, here's the strange part. In my search for the color, I turned up this listing from Barrett-Jackson in 2006; what appears to be the same car, with at least part of the same description as today's listing. The two-owner status would seem to fall in line with the timeline of the auction, but the BJ listing has the car sold in Oregon, unlike today's listing which has it in Denver. But, listings can easily be wrong – for example, the BJ listing also claims the exterior is all-original when in the very next sentence it says it was completely dismantled and painted. Eh? There's one detail that is slightly different between the two – today's listing has a pinstripe, while it doesn't appear the BJ car has one, but the 5 alloys, respray and ownership history all seem to lineup. But, the VINs on the two cars appear to be different. What are the odds of two resprayed 95F Copper Metallic 924s with around 100,000 miles, both in theory on their second owner, both with 5 alloys and sharing the near same description 9 years apart? Apparently, shockingly good – and if you believe they're different cars – or indeed if you believe they're the same, then you have the potential to get a much better deal today than the 2006 sale. That car cleared nearly $8,500 – more than twice what the opening bid on this no reserve auction is with no current bids. At below $5,000, if the story of this car could be sorted out it's a true classic on a budget.
-Carter