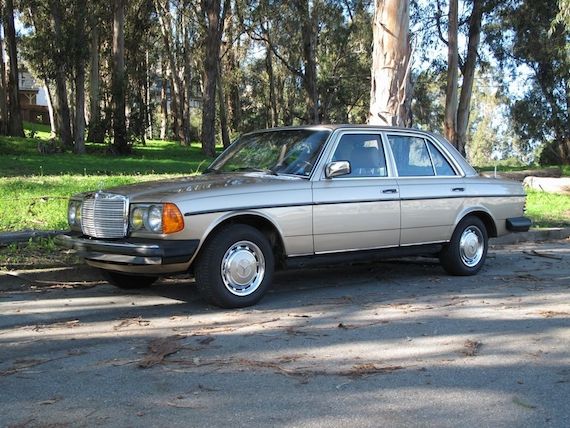 Yesterday, we featured a 1987 Mercedes-Benz 300TD, it's diesel engine being a rarity for US market W124 estates. Today, we have this 1981 Mercedes-Benz 280E, with it's petrol six-cylinder engine equally as rare for US market W123s. Whether it's a diesel or petrol lump under the hood, less than 85,000 miles is not much for these cars and the condition certainly appears in line with the mileage. If you've always desired a little more speed in your W123, this would be one to scope out.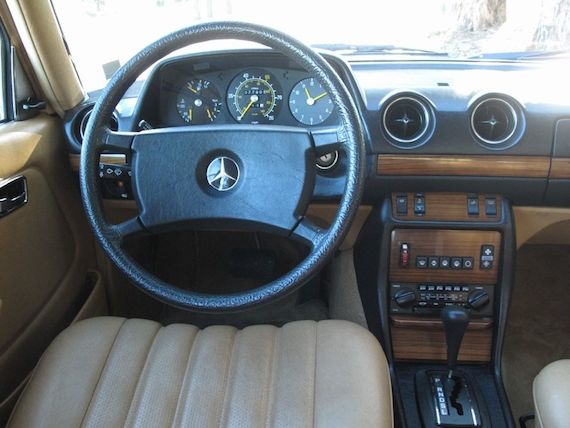 Year: 1981
Model: 280E
Engine: 2.8 liter inline-6
Transmission: 4-speed automatic
Mileage: 84,881 mi
Price: Reserve auction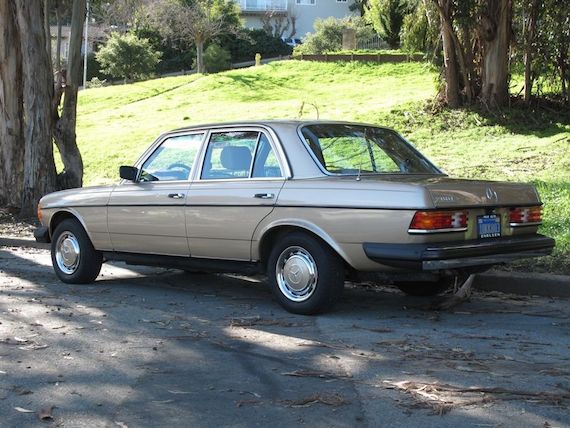 I am selling my 1981 280E. This is the W123 chassis that is known for its legendary build quality and durability, but instead of the common diesel engine, this comes with a smooth double overhead cam inline 6 gasoline engine (M110). Completely original car, kept in exceptional condition, always garaged. This is the year where it came with the rare pressed aluminum wheels, that weights about 11 pounds each. I had them powder-coated silver and drive them without the hubcaps, but the original hubcaps shown in the pictures are included as well.

The car has only covered 84k miles since new. Engine runs flawlessly, transmission shifts as it should. There is a slight whine in the rear differential upon deceleration, otherwise it is smooth and quiet. Engine has a slight oil leak at the one of the cam tower gasket. My specialist mechanic said this is common for the M110 engines and changing the gasket may not guarantee fixing the leak. Since its a minor leak and does not effect performance or safety, I left it alone. Original Becker radio and cassette works fine, AC blows ice cold, new Goodyear tires with less than 4,000 miles on them, sunroof works fine, Bosch battery less than a year old. The car is ready to drive and enjoy.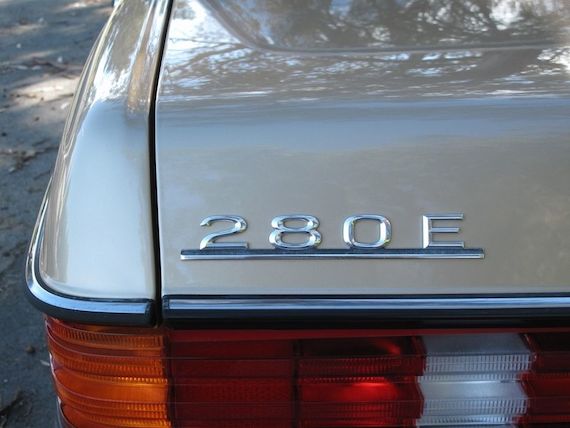 The W123 is beloved by Mercedes collectors and this has been no secret as of late. Find a good, low mileage example and you are likely to pay a princely sum or get into a bidding war. Many people go into a W123 purchase for the diesel factor, so I'm not sure if the rarity of the petrol, M110 six-cylinder will carry much of a premium here. At the end of 2013, we saw a 1979 280E with 165k miles sell for $4,100. We're almost two years on now from that sale, and given the lower mileage and the fact this car is two years newer, I'd suspect we'll see bidding reach to a minimum of $7,000 to $8,000.
-Paul