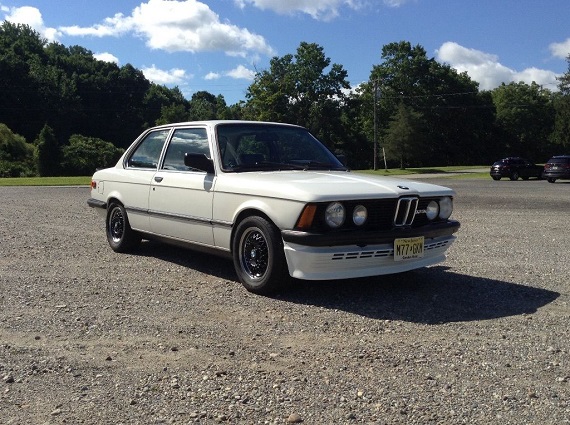 Feeling blue that all of the affordable classic options are quickly becoming, well, not so affordable? There are still bastions of value if you're willing to overlook the flash of the big names and instead just focus on a clever, unappreciated car. The E21 might just be the most unappreciated BMW ever brought to the United States, but most of that reputation is thanks to a relatively soft M10 engine allocation and one of the worst applications of federally mandated crash bumpers. Move on up to the M20 and the associated European trim and the story changes quite a bit. Suddenly, you have a 7/8ths scale M635CSi on a very affordable budget: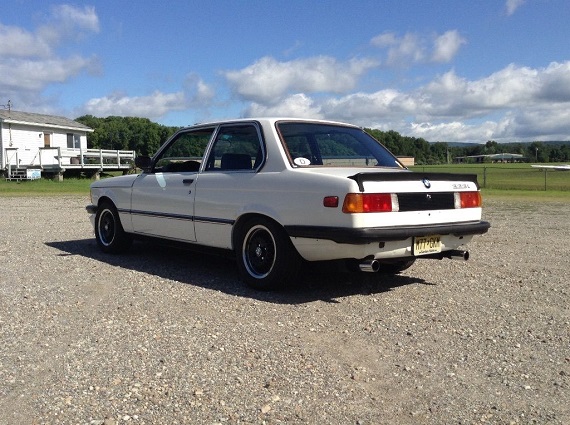 Year: 1982
Model: 323i
Engine: 2.5 liter inline-6
Transmission: 4-speed manual
Mileage: 104,000 mi
Price: $8,300 Buy It Now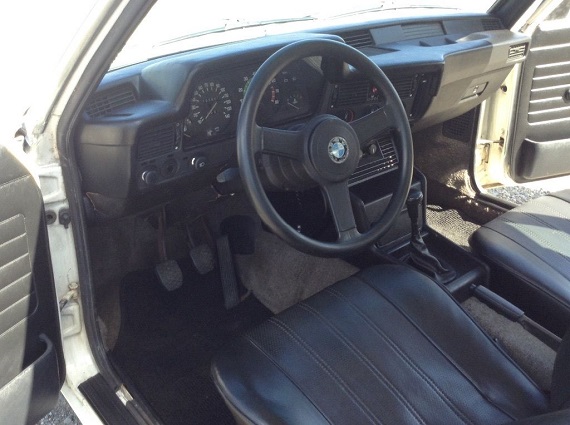 1982 BMW 323i euro model. This was originally imported to CA and was brought east about 10 years ago so it has none of the trademark e21 rust. The chassis is exceptionally clean and has almost all original paint. The original 2.3 engine has was replaced by the previous owner with a fresh m20b25 out of an 87 325i. I do not have proof of rebuild but the internals are clean and appear to have been very recently rebuilt. The PO also had a turbo set up on the motor while maintaining a modified cis. There were reliability and drive ability problems as this never really worked right. I removed the turbo set up and installed a modified carburetor intake from a 320-6 that can take a Holley 4160. I also installed a stainless long tube header set up that has custom bent pipes to connect it to the original dual exhaust. The result is a dead reliable fun to drive set up. The engine is mated to a standard 4spd trans with a 3.64 open differential. The engine also features an msd ignition system. The suspension has Bavarian autosport lowering springs, new front lower control arms, front and rear upper tie bars, Korman sway bars, and an Ireland engineering rear diff mount. The battery has been relocated to the trunk with a kill switch. The car has brand new tires with Rial 14 x 6 wheels and 15mm hub-centric spacers. The brakes have slotted rotors with rebuilt rear calipers and new front calipers. The car handles well while maintaining a nice ride tracking straight and true. The a/c has been deleted from the turbo install but all other climate control functions are good. Outside the car has a period bbs front spoiler with a foho deck lid spoiler. When originally federalized, U.S. Bumpers were installed. It has since had euro bumpers re-installed but there are a few holes that were drilled on the U.S. Bumper install. The headlights are the euro singles with the smaller inboard driving lights. These all work as they should. The dash has a mph speedo but all other gauges are euro spec. This is a nice example of a rare appreciating classic that will give the new owner years of fun! Also included with the car are:

Original cis set up
Modified cis set up for the turbo
Complete turbo set up with intercooler, manifold, and piping
Original M20B23 engine (needs to be gone through)
Another 4spd transmission
Original sway bars
Original exh manifolds
Spare rf fender
13″ steel wheels
Grills for original 4 headlight set
Spare kidney grill
A mountain of other bits too numerous to list

The car is located in NW NJ. Thanks for looking!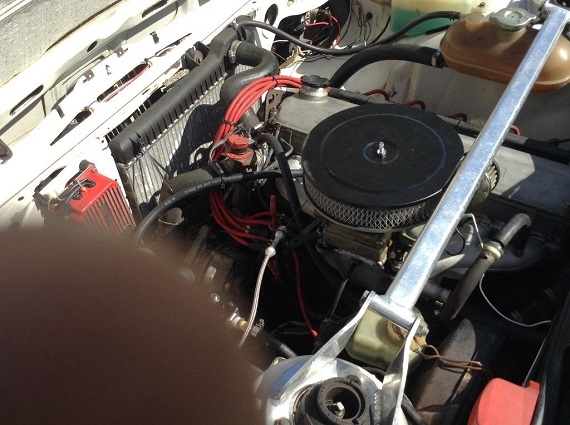 Obviously this car is far from the original stock configuration, but it still looks quite nice and understated. I'm not a fan of the Rial wheels personally, and but since the car comes with the original 13″ steelies you could go for a 2002 Turbo-inspired look. I like the E28 Euro-esque light setup, the deep chin spoiler, and the lowered ride height really suits the design. Inside is all junior business executive black but everything looks pretty tidy. The best thing about this car, though, is that it comes with a ton of spares so you can really change it to the specification you'd want. Scratch that. The best thing about this car is that it offers classic BMW styling and feel, a pretty and unique design, performance to back up the badge, and is still a very reasonable asking price.
-Carter