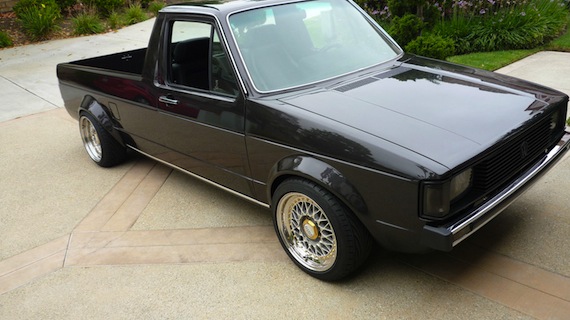 Last year I wrote up a very cool Caddy, almost completely redone with great mods like a 16v and Brat seats in the bed. At the time, the seller was asking almost $15k, which seemed a bit optimistic. Today's fully redone Caddy is gorgeous and leans a bit more towards the subtle end of aesthetics, but has a 16v ABF engine among a very nice list of performance improvements in addition to the cleanliness that can only come with ripping something all the way down. Unfortunately, while $15k seemed optimistic (and was… it sold for $10,900), this seller has started his auction at $12k and is asking $19k. I love Rabbit Pickups, it was my first car and I will own one again etc., but that white one represented the top of the crop. This one may be there, but that market is still short of the opening bid.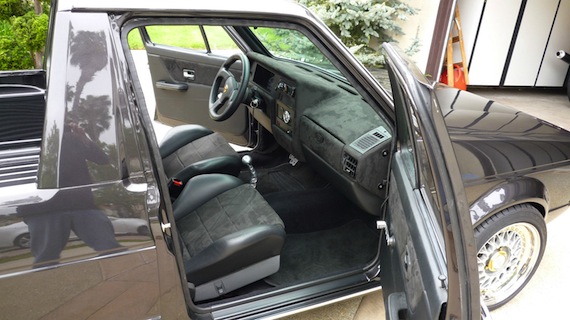 Year: 1982
Model: Rabbit Pickup
Engine: 2.0 liter 16V inline-4
Transmission: 5-speed manual
Mileage: 750 mi on engine
Price: Reserve auction, $19,000 Buy-It-Now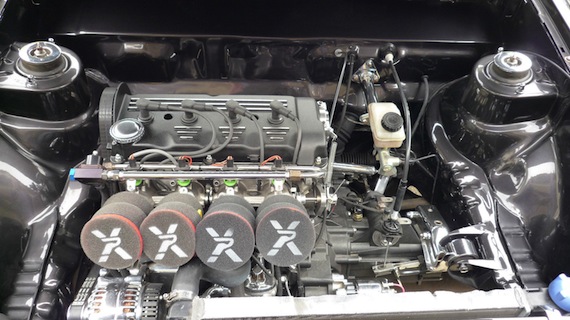 SHOW VEHICLE

BEST IN SHOW BEST OF PAINT BEST ENGINE FIRST IN CLASS

Runs Fantastic!

Everything is brand new on this vehicle, engine, transmission, steering, rear end, tires, wheels, interior, suspension, it is just like driving a new vehicle.

Nuts to bolts restoration, 750 miles on engine. Only one like it in the United States.

2.0 AFB European engine running on Jenvey throttle bodies along with DTA stand alone

Weitec coilover suspension

Custom Air shock on rear

BBS RS polished wheels, 7inch front and 8.5inch on rear

All of the hardware holding the truck together is new and at least 99% chrome plated

Tech-tronics race header and stainless exhaust

Chrome plated steering rack

Setrab oil cooler

Interior perforated suede

Digiz cluster

Porsche steering wheel

Reccaro seats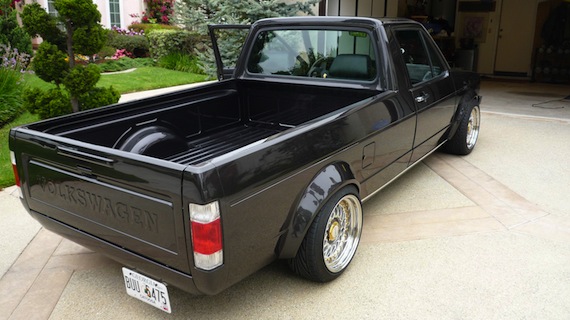 Best in show, paint, and engine in this guy's personal auto show in his driveway! I kid; it's a beautiful car with a non-US VW engine, but I can't stand many misspellings in ads and the price proves he's loony. If someone can get him to listen to reason and get it for the price of the White Caddy, they would have an outstanding VW in their hands.
-NR