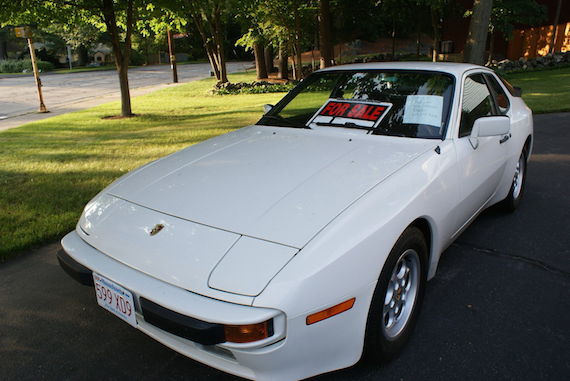 Not a day goes by that I don't consider selling my 2006 MINI Cooper S for a clean, lower mileage Porsche 944. It probably wouldn't be the wisest financial decision I ever made, but every time I see one of these coupes from the 1980s with their wide fenders, funky wheels and pop-up headlamps I get the urge to pull the trigger. This 1983 944 for sale in Massachusetts is equipped with the base 2.5 liter engine, 5-speed manual and has just over 50,000 miles on the clock. Is there honestly a better way to relive your 1980s automotive fantasies for under $10,000?
Year: 1983
Model: 944
Engine: 2.5 liter inline-4
Transmission: 5-speed manual
Mileage: 52,500 mi
Price: $9,800 Buy It Now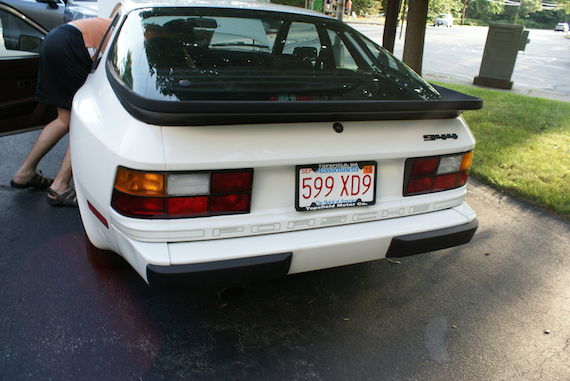 1983 Porsche 944, white with brown interior. 2 door conv. 5-speed. In great condition. Very low mileage. 52,500. Drives and runs great. Has new, reconditioned rims. I'm selling the original rims with the car (see pics).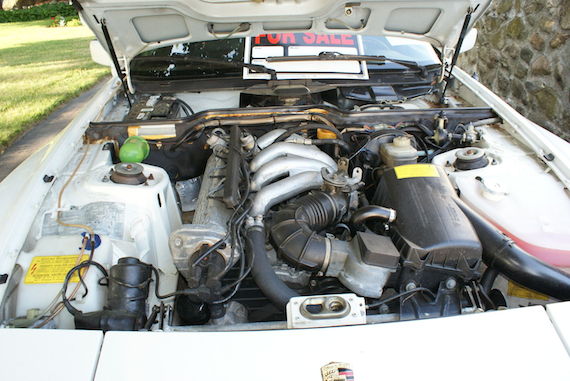 White is a popular color at the moment, so this 944 should grab a lot of attention in that respect. The brown interior lets it down a bit, but it's par for the course for the period. The phone dial wheels are a nice upgrade, as I preferred them over the cookie cutter rims we see pictured that come with the car. It's nice that the seller isn't trying to be cheap and sell the rims that are currently on the car separately, as many ads that we've come across try and do.
-Paul