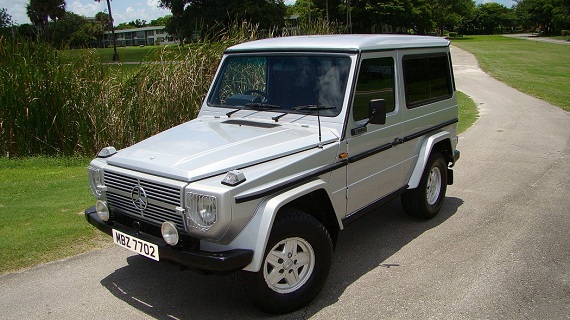 The search for the perfect Providence commuter continues, and I'm constantly drawn back to these 1980s Geländewagens. Part of that is the inherent appeal of the G-wagen, with chunky good looks, rugged utilitarianism and honed-from-granite build quality. Sure, it's about as fluid a design as what my 2-year old would draw and didn't take much imagination; Draw one rectangle with two circles underneath, and on top place a slightly smaller rectangle. Job done! But the proportions are just right and with the right tires and alloys, the stance is perfect. Another reason that the G is on the list of cars that are acceptable in this household? My wife likes them and thinks they're cool – rare for Mercedes-Benz products in her mind: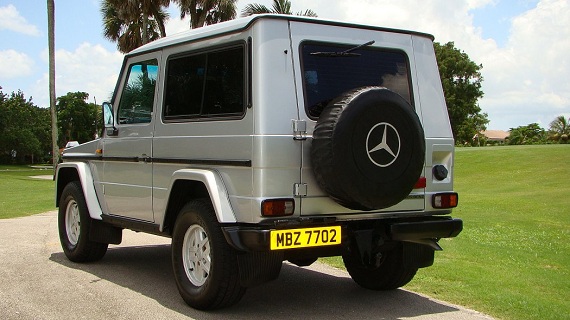 Year: 1985
Model: 280 GE
Engine: 2.8 liter inline-6
Transmission: 4-speed automatic
Mileage: 132,578 mi
Price: $24,750 Buy It Now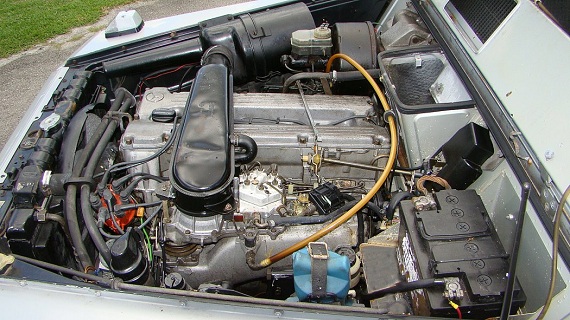 PLEASE NO EMAILS….CALL PLEASE

PLEASE NOTE: I AM HARDLY EVER NEAR A COMPUTER SO RESPONDING TO EMAILS IS DIFFICULT. I AM ONLY ONE MAN TRAVELING AROUND THE COUNTRY AND FOR THIS REASON

PLEASE CALL ME AT (954) 806 1551 Paul

THIS IS AN ESTATE SALE AND NOT MY PERSONAL CAR. I AM REPRESENTING IT FOR OUR CLIENTS AND HAVE ONLY LIMITED KNOWLEDGE OF IT. HERE IS WHAT I DO KNOW. THIS IS A 1985 MERCEDES GE280 AUTOMATIC WITH RARE 3 DOOR EUROPEAN MODEL COMPLETELY ORIGINAL WITH ALL THE BOOKS, MANUALS, TOOL KIT, AND JACK. THIS HAS A COMPLETE SERVICE HISTORY WITH RECORDS AND ALL PREVIOUS M.O.T. CERTIFICATES WITH BILLS AND RECEIPTS FOR ALL SERVICE WORK TOTALING THOUSANDS. I HAVE TO SAY THE INTERIOR IS NEAR PERFECT AND THE ONLY THING I COULD FIND WAS A FEW MARKS ON THE BACK CARGO AREA OF THE REAR SEATS. AFTER DRIVING IT I CAN SAY THE 280 DUEL OVER HEAD CAM ENGINE RUNS SMOOTHLY AND THE AUTOMATIC TRANSMISSION SHIFTS PERFECTLY. VERY SOLD FRAME, WITH SOLID DOORS. DRIVES EXCELLENT AND I NOTICED EVERY SWITCH WORKS AS WELL AS THE 4 WHEEL DRIVE, DIFF LOCKS AND LOW RANGE GEAR BOX. A VERY HARD TO FIND AND COLLECTIBLE VEHICLE IN THE FUTURE. THE EXTERIOR IS IN EXCELLENT SHAPE AS YOU CAN SEE IN THE PICTURE GALLERY BELOW. WHAT A RARE FIND AND IN THE CONDITION THAT THIS ONE IS IN IS EXCEPTIONAL AND COMES WITH A CLEAN STATE OF FLORIDA TITLE. THE VEHICLE I.D. NUMBER IS WDB46023227042106

I MAY HAVE MISSED SOMETHING THAT YOU WANT TO KNOW ABOUT SO PLEASE CALL ME WITH ANY QUESTIONS YOU MIGHT HAVE. PLEASE IF YOU BID DO SO TO OWN. THIS IS A SERIOUS eBAY AUCTION FOR SERIOUS BIDDERS ONLY

I'M SURE MANY OF YOU ARE GOING TO HAVE QUESTIONS. PLEASE CALL ME WITH ANY QUESTIONS OR OFFERS. SOME OF YOU MAY KNOW MORE ABOUT THESE CARS THAN I DO. PLEASE REMEMBER THIS CAR HAS MUCH OLDER TECHNOLOGY SO YOU CANNOT EXPECT A NEW CAR EXPERIENCE AND YOU MAY WANT TO TWEEK IT TO YOUR OWN LIKING

I CAN BE REACHED AT (954)806 1551 MY NAME IS PAUL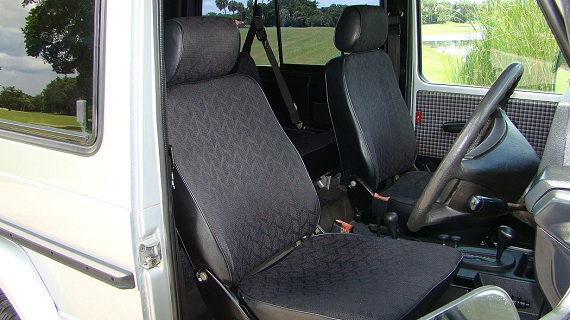 Right hand drive isn't really even that much of a deterrent to me, though I'm sure some people will be put off. Having driven several right drive cars, it take a bit of getting used to judging the left side of the vehicle, but the high driving position of the G-wagen means that's not too difficult. I love the plaid interior which appears to be in good shape, and while the V8 soundtrack might be more fitting with the rugged looks, the inline-6 would be fine by me. With a perfect color outside, the only thing not to like is that there appears to be some body rust peeking through a few spots. While anything can be fixed, my guess is that it's probably easier to start with one that doesn't have this problem rather than trying to fix one that does.
-Carter