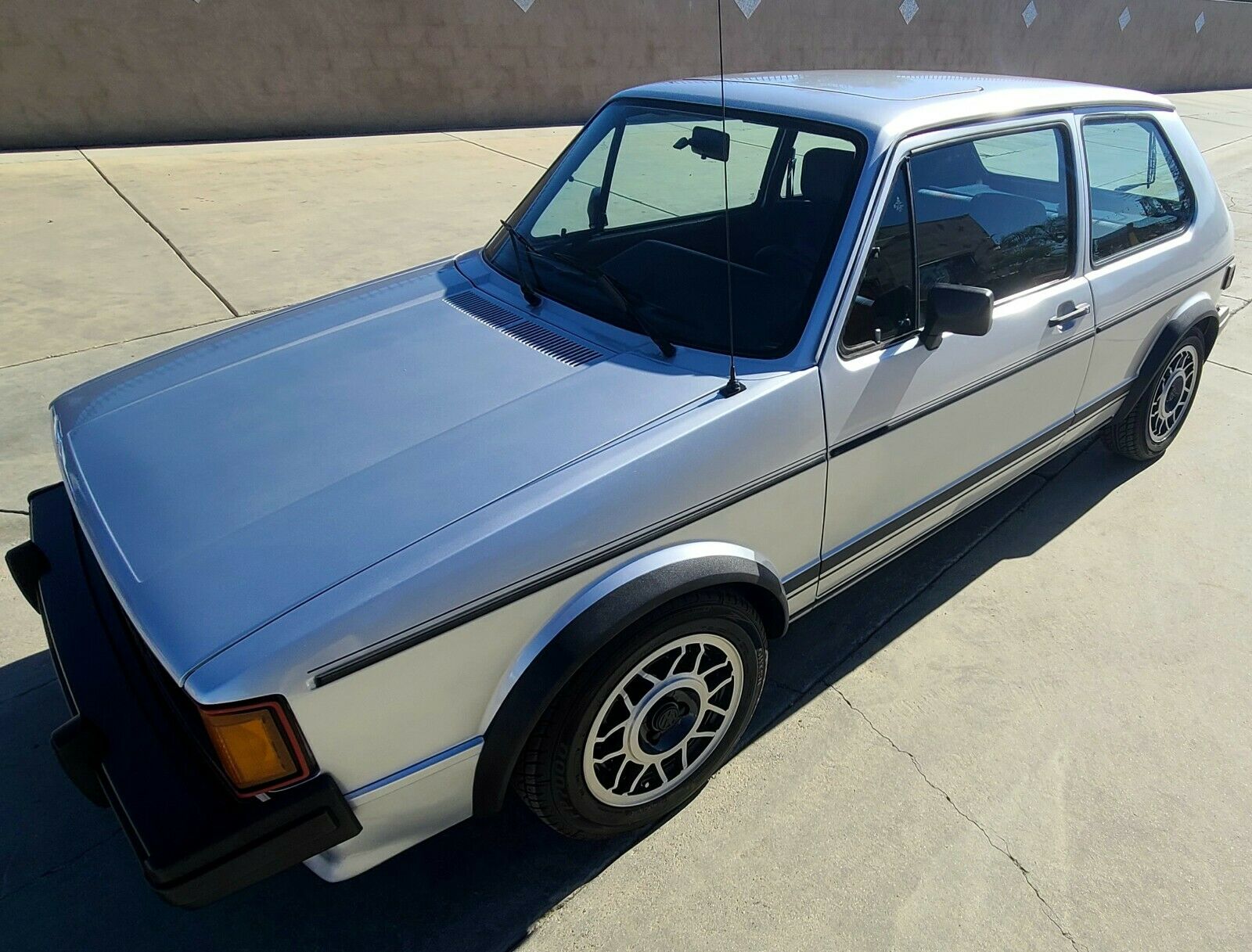 While the US-market GTI was somewhat watered-down and had chunkier styling than the truly Spartan European 1976 design, it was still a revelation in performance and universally heralded as the benchmark by which all other sporty economy cars would be based moving forward. At a time when there were few do-it-all type cars, the GTI managed to be nearly all things to all people; it got good fuel economy thanks to a relatively miserly 1.8 liter inline-4 with efficient fuel injection. It looked neat, thanks to 14″ alloy wheels, wide fender flared and blacked-out detail work with red accent stripes. It was functional and flexible, with fold-down seats and a (for its size) spacious hatch area to transport goods. It was usable year-round, with front-wheel drive allowing for decent snow traction. And the sport suspension, heavily bolstered seats and close-ratio transmission made the whole package an athletic alternative to the norm, allowing practical-minded men and women to fling their family car through corners with aplomb. Near universal was its appeal, and infectious were the ad campaigns, which in the Volkswagen tradition used short phrases to capture attention like "They're going fast" and "Serious Fun" – even the oft-used "It's a wolf in sheep's clothing".
So what do Germans do for fun? They love to drive. Preferably in a Volkswagen GTI. Because the GTI is designed to be fun. Not fun in the sense of a dashboard cluttered with all sorts of doodads. But fun in the sense of a precision machine that respects and answers its driver's every wish.
Hyperbole? Certain, this is advertising after all. But it pointed towards the beautiful simplicity of the design, the functionality of the package, the elegance of the execution. The GTI didn't pretend to be a Corvette like the Opel GT, or a luxury car like the Passat. It wasn't competing with Mercedes-Benz, or even really Porsche, on any level. And that allowed the characteristically unfun Germans to let their hair down and have a bit of a ball: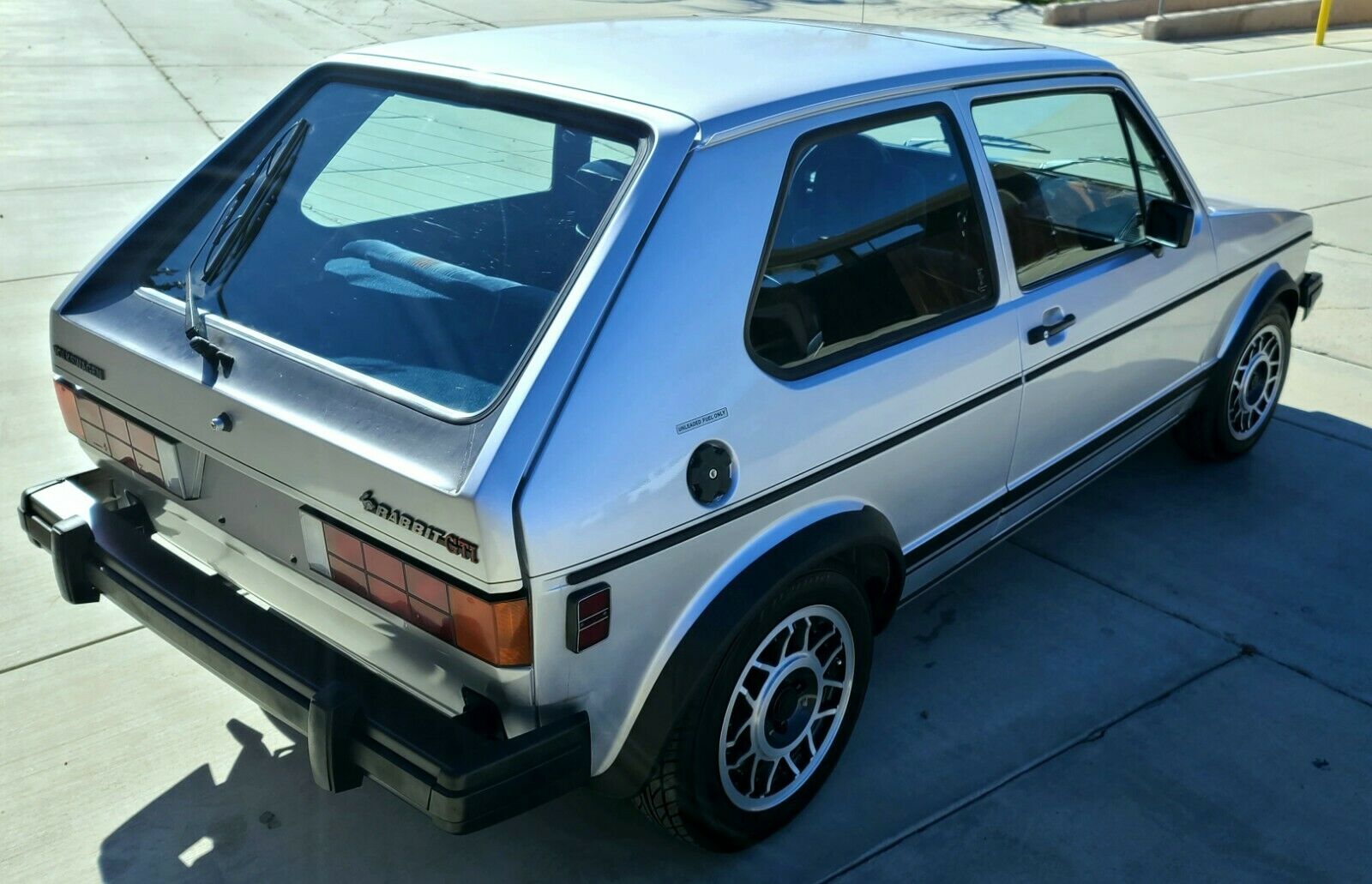 Year: 1983
Model: GTI
VIN: 1VWDC0170DV072469
Engine: 1.8 liter inline-4
Transmission: 5-speed manual
Mileage: 153,600 mi
Location: Perris, California
Price: $13,000 Buy It Now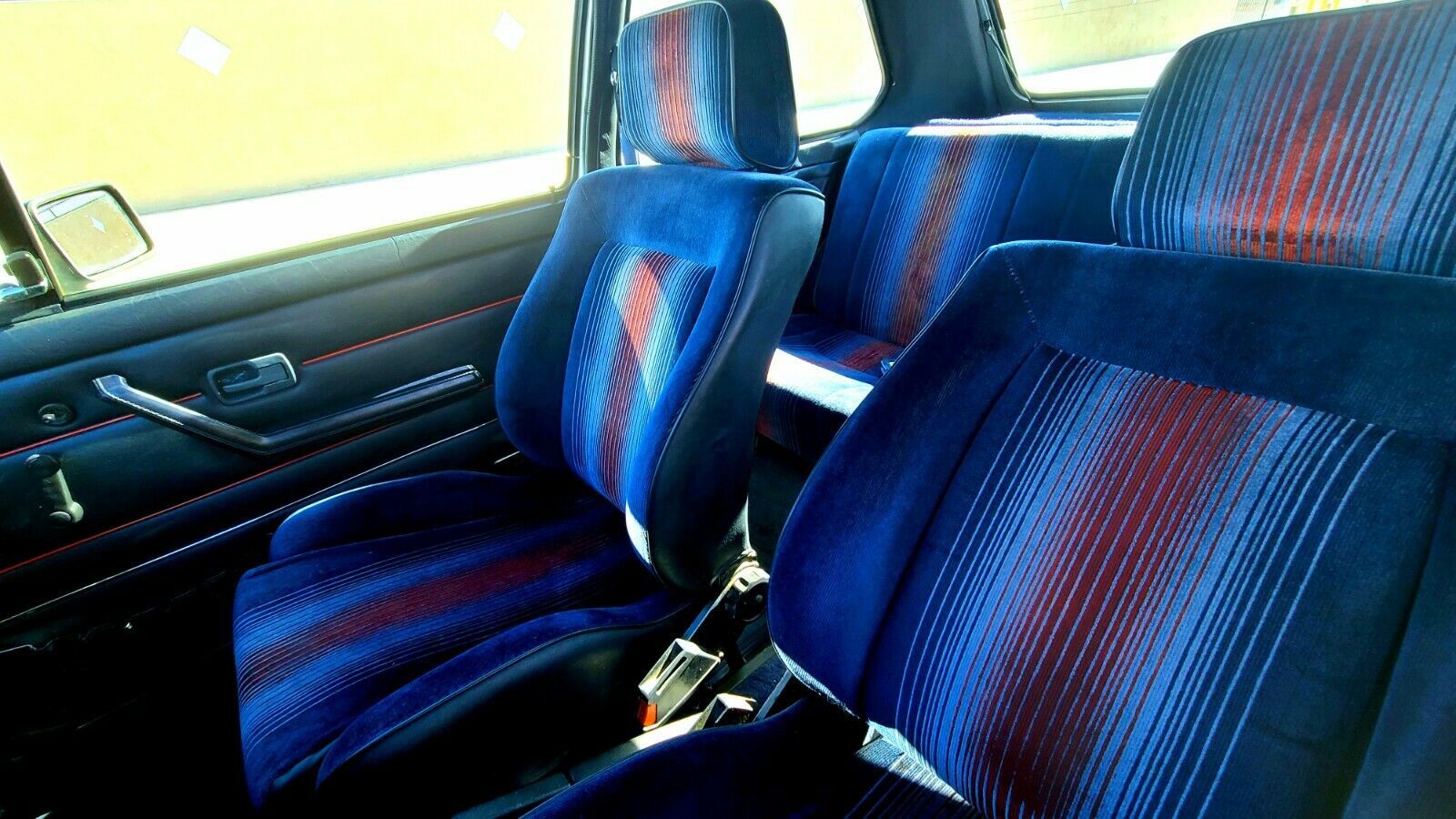 Volkswagen rabbit GTI. mint condition must see to appreciate 13k obo 951-434-1668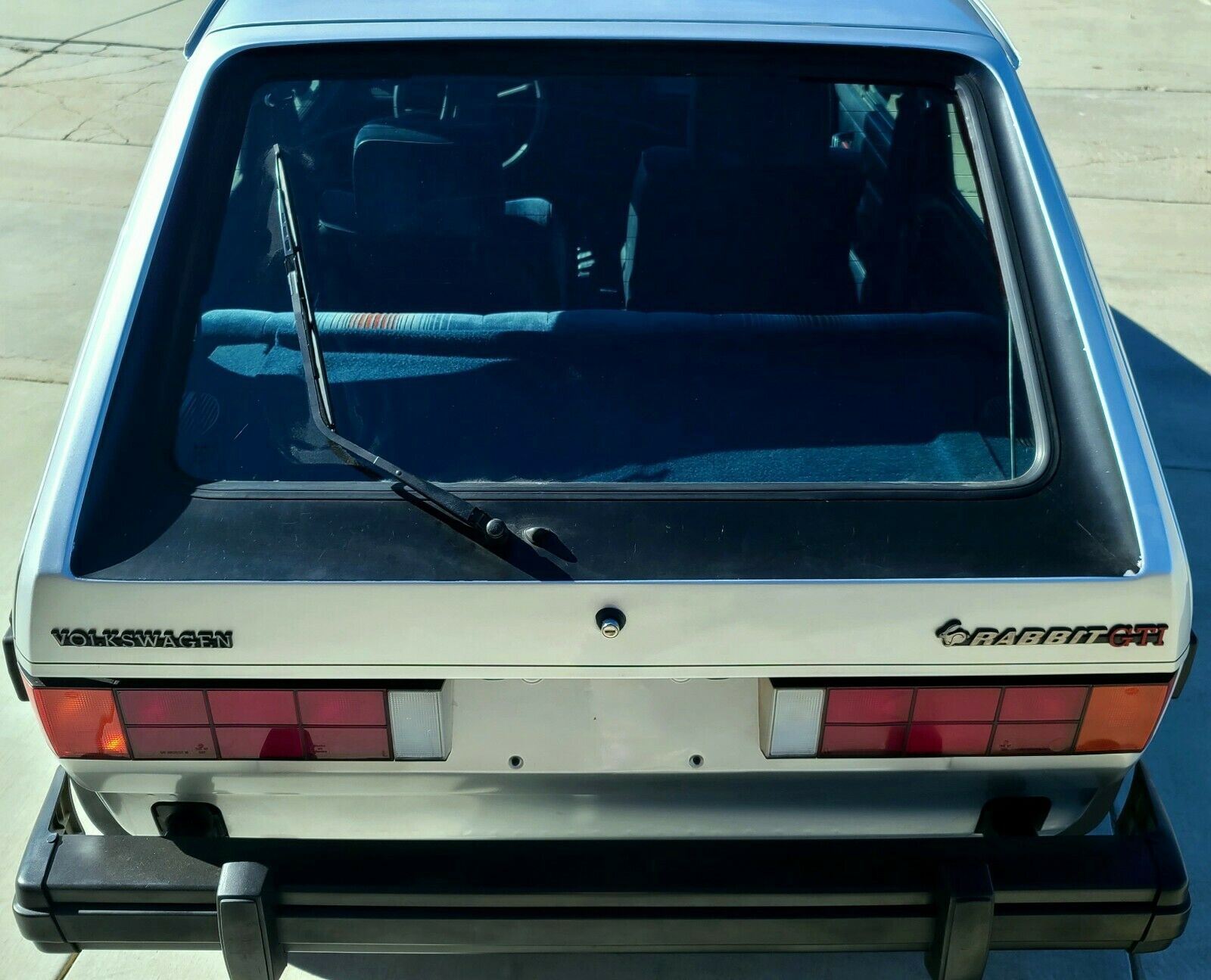 So what do we have here? Well, there's not much to go on outside of the photos. We know it's Diamond Silver Metallic, we know it has blue interior, and it appears to be mostly original outside of the headliner, which is pretty understandable to have been replaced. There are some plastic cracks that are also to be expected, but we don't get to see under the hood. Otherwise? There's just not much to go on. Condition seems to be far above average, so there's that, and the mileage isn't mega outrageous, but it's also not very low. Is $13,000 the right number? It seems to me that even without more info, this one isn't a horrible deal. Pop on over to Bring a Trailer's A1 page and you'll quickly see that few sell for anything near that. Even if it has mechanical needs, the condition of the body and interior are such that it appears to be a reasonable purchase. You'll obviously want to check first, and maybe make a call to the seller to verify some history – but honestly, it looks like you could do a lot, lot worse.
-Carter