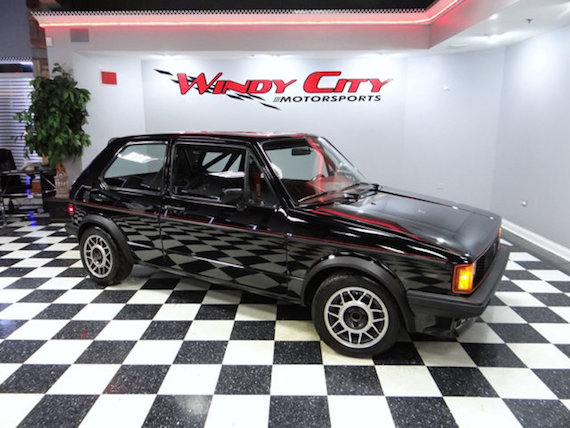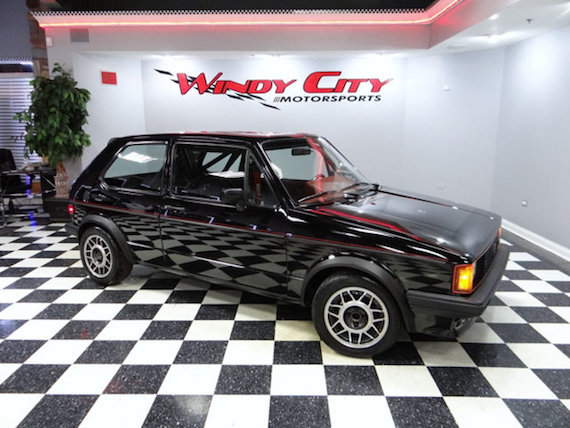 When I first glanced at this GTI, I thought "Oh man, what a clean and stock Mk1 GTI!" The exterior is pristine and retains the beautiful and original Snowflake wheels, with the only subtle modification being European bumpers. Peak inside the doors and under hood, however, and it becomes clear that while it is extremely clean it is certainly no stock or ordinary GTI. A full rollcage has been installed with all but the driver's seat removed, revealing a GTI that has been extensively and purposefully built as an autocrosser. The chassis reinforcement is necessary thanks to new suspension, brakes, and above all a rebuilt 16V from a Mk2, installed in 1997. It's lived with a single owner its entire life, an extreme rarity among GTIs. Since the swap, it's covered about 4k miles, likely most on the autocross course, and has fewer than 100k miles total. The condition, care, and modifications come together to make a beautiful little GTI that will be a hoot on the back roads or around the cones, as long as you're willing to spend top dollar and drive alone!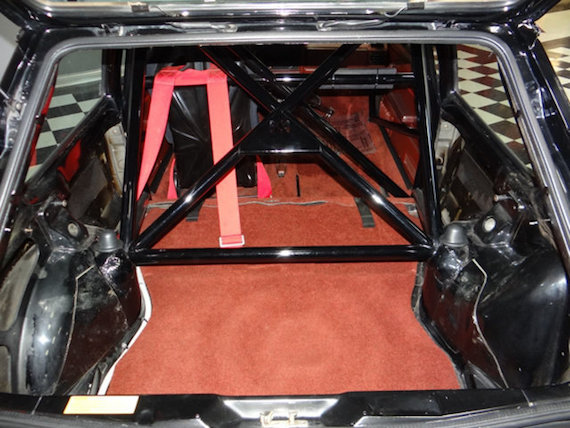 Year: 1983
Model: GTI
Engine: 16-valve 1.8 liter inline-4
Transmission: 5-speed manual
Mileage: 97,809 mi
Price: $12,900 OBO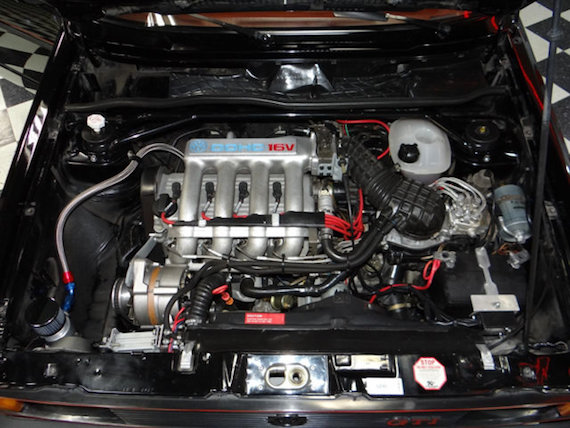 We at Windy City Motorsports are very pleased to offer for sale this amazing 1983 Volkswagen GTI.

***Only 1 Adult Owner Since New

***METICULOUS, Borderline Compulsive, Service & Maintenance Log Book

***Every Original Receipt & Document Since New

***All Original Books, Manuals, Keys, Key Code Tag, & Original Window Sticker

***All Original Paint & Rust Free Sheet Metal

***Professional 16 Valve DOHC Engine Conversion With Factory Fit & Finish

***Professionally Installed Roll Cage

***European Front & Rear Bumpers

***Factory A/C Delete

***Snowflake Alloy Wheels Wrapped In New Rubber

***Fires Right Up & Runs & Drives STRONG!

***Absolutely WAAAAAAAY Too Much To List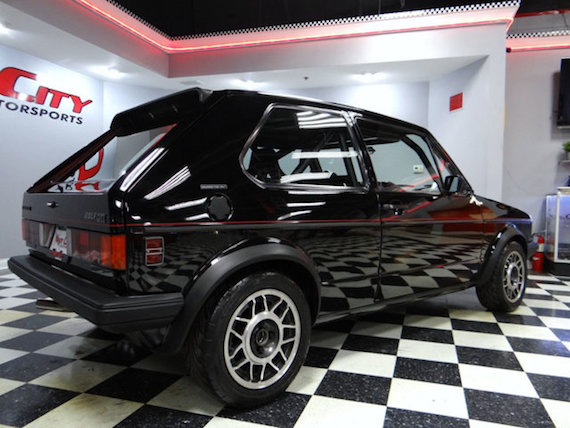 I'd at least try to find a passenger seat, because this thing looks like too much fun to not share! It's also too pretty to be confined to a track, where looks don't help you drop seconds. Other than the engine swap, the modifications look like they could be reversed if you wanted this to be as stock as the exterior looks. Meanwhile you'll be rocking almost 50 more horsepower out of an engine the same size as the original and factory-like fitment. Regardless of each enthusiast's preferred use, we should all take our hats off to this owner for his amazing stewardship and investment. His love is apparent and infectious, even just through pictures. $12,900 is the top end of the GTI market, but it's hard to imagine one more deserving.
-NR