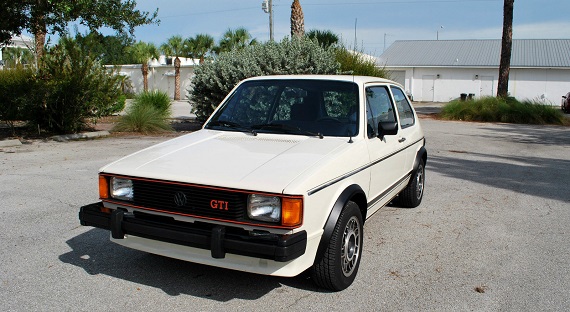 It's a bit sad that there is such a huge generation gap when it comes to the letter "i". Teaching college level students, were I to write the lower case letter "i" up on the board and ask the meaning, immediate answers of "iPhone", "iPod" or "iPad" would pop up. Perhaps some of the more clever individuals would associate it with "intelligent". Apple has transformed the meaning of the lower case letter "i" for entire generations of people who will grow up not knowing what it means to my generation. For example, were I to write the word "carburetor" on the board and ask the meaning, outside of some motorcycle enthusiasts and perhaps a few into older cars, I'm willing to bet very few would know what the word meant, likely associating it with carbonated beverages before internal combustion engines. But in the 1970s and 1980s, "i" was a magical letter which indicated greater performance and improved reliability. It ranged from exotics like the Ferrari 512BBi right through the 2002tii, and while some of the systems were less dependable than others, by the time we got to Bosch's continuous injection system, German cars were universally the best running, most dependable cars you could get into. In fact, one could argue that most of the success of the German car industry boils down to not their legendary build quality nor the advanced designs they pioneered, but the dependability of the fuel injection system. "i" meant a higher level of performance, and instead of simply being a necessity for every teen to mindlessly separate from society it was a way to indicate you had arrived, and you had arrived in style thanks to your fuel injected cars. Audis sported "Fuel Injected" badges proudly up through 1985; Mercedes-Benz attached an "e" for Einspritzung to nearly every model, while virtually every BMW sported an "i" badge for several generations, and some still do. But enthusiasts of the Volkswagen front point to one very special "i" which followed the Grand Turismo letters on the Mk.1 Golf chassis as the most classic hot hatch the market has ever seen: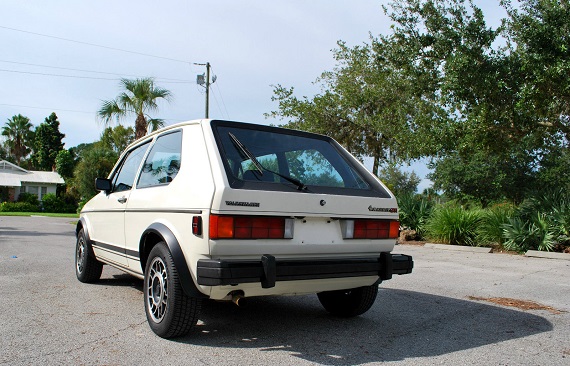 Year: 1983
Model: GTi
Engine: 1.8 liter inline-4
Transmission: 5-speed manual
Mileage: 120,799 mi
Price: Reserve Auction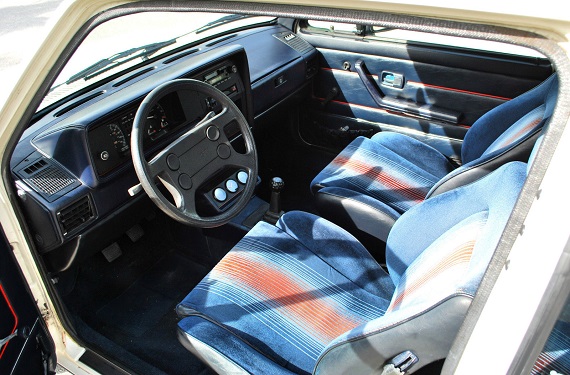 –1983 Volkswagen Rabbit GTI–

It's a dry car that has never seen any harsh conditions

The blue interior is nice and complete and the colors are still bright

Original radio works

Hard to come by NON Sunroof car for us taller folk

Clean Florida title

2nd owner

Beautiful original paint

Some Minor paint defects (chips and some staining/thin paint around the fuel filler)

The tires ride smooth and have plenty of tread but they're old

The steering column bearing has failed (Common for these cars) Cheap to fix

Car runs, brakes and shifts flawlessly

Headliner has fallen but its still present

This car is very complete. There is nothing missing that I can think of.

Call or text with any questions

863-517-0679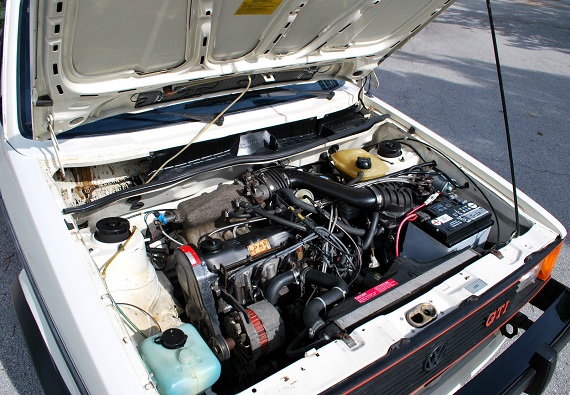 It's pretty hard to find a pristine and original A1 GTi these days, and those that do have crested the $15,000 mark already – acknowledgement of this car's classic status. Even an example such as this that has disclosed faults trades for much more than its contemporaries. With two days to go on the auction, active bidding has already crested $6,100. For that money, you could have a faster Porsche 924 or 944 model, a more fun to drive E30, or if you love the front-drivers an Audi Coupe GT is much more refined, luxurious, and drives effectively the same if not better in most conditions. But none of them is the GTi, and there's a magical mystique associated with the model – part of the reason that good examples such as this trade for such large amounts today. It really wasn't the best at anything; it wasn't the first hot hatch, nor was it the quickest, the grippiest, the roomiest, the most reliable or the safest by any margin. They're notorious for electrical faults, trim issues, rust and self-machining transmissions. I owned a 1984 GTi for a few years – and as a car, it was horrible. It fell apart, rusted everywhere, sometimes wouldn't start, occasionally started on its own, ate wheel bearings and the transmission linkage, and finally one night on my way home unceremoniously caught on fire as the fuse box melted, leaving only the headlights on stalk-actuated full high-beam and the speedometer working. As a car, it was inherently flawed. But as a feeling, it was one of the better cars I've owned. It was a rite of passage into a sphere of automotive Valhalla – I owned and drove one of the cars that universally is lauded for being one of the best cars ever produced, even though arguably it's not in any real measure. That, in the 1980s, was the power of the "i" – one of the most influential letters to ever be introduced in the automobile industry.
Thanks to our reader Cam for spotting this GTi and sending it in!
-Carter