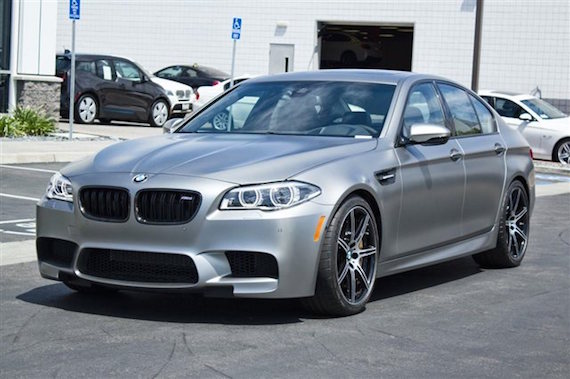 At this point we're all familiar with the ridiculous investment opportunity the BMW E30 M3 has been recently. According to Hagerty, average values held steady around $15k from 2007 to 2012, and they were even lower before then. Today, Hagerty estimates the average E30 M3 value is $48k, an easy $30k if you picked one up just 5 years ago.
In these days of "unicorn" start-ups and (allegedly) ridiculous easy riches, 5 years is a pretty long horizon for the make-money-now bunch. In that case, they should have grabbed one of the 30 BMW M5 "30 Jahre Editions" released in the US last year, a 10% share of worldwide production of the ultimate F10 M5 celebrating 30 years of the M5 supersedan. With power bumped to 600hp and a special Frozen Dark Silver that puts most of today's fancy satin/matte finishes to shame, it is definitely more than just a badge exercise (although there are plenty of self-important badges). Initially sold for $138k, a nice $34k premium over the M5's MSRP, just one year later you could have triple the profit of that 5-year E30 M3 investment.
Despite the piped-in sound silliness, I do like the F10 M5 and BMW's modern styling. Though a little overcomplicated, it's growing on me and vastly preferable to the days of the Bangle Butt. It toes the line between aggressive and subtle while packing a nuclear punch that will keep up with most supercars. Turn all that up to 11 along with an extra dose of rare, and you've got the 30 Jahre Edition.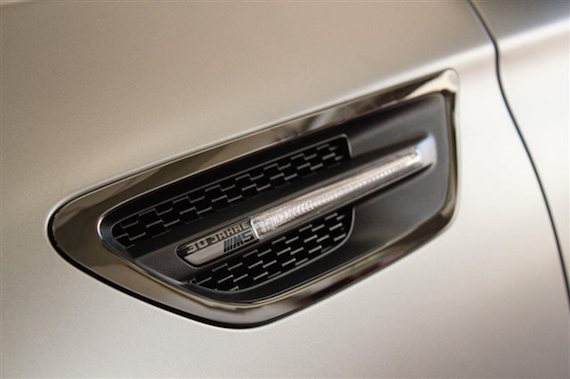 Year: 2015
Model: M5
Engine: 4.4 liter twin-turbocharged V8
Transmission: 7-speed dual-clutch
Mileage: 171 mi
Price: $239,995 OBO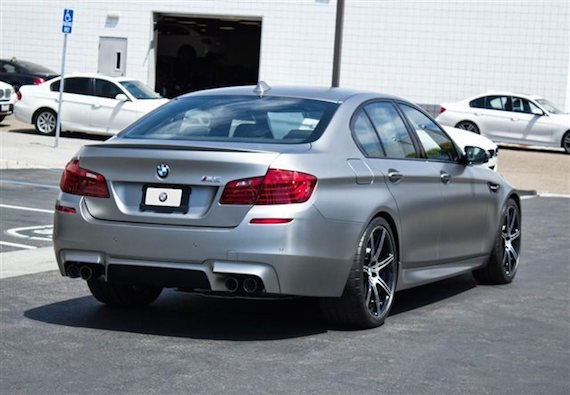 The rarity and power of this model interest me more than the speculative potential, but $100k in a year is just shocking. Money begets money, and if you could get on the list of 30 when they were initially sold, you could buy a brand-new M5 with the profit now. And an E30 M3. And an E28 M5. That collection appeals to me much more than just one modern monster, but then again if you bought this car new you could probably afford those other cars anyway. Will these keep appreciating for foreseeable future, or will this initial jump lead to a plateau when the next hot M5 comes out?
-NR