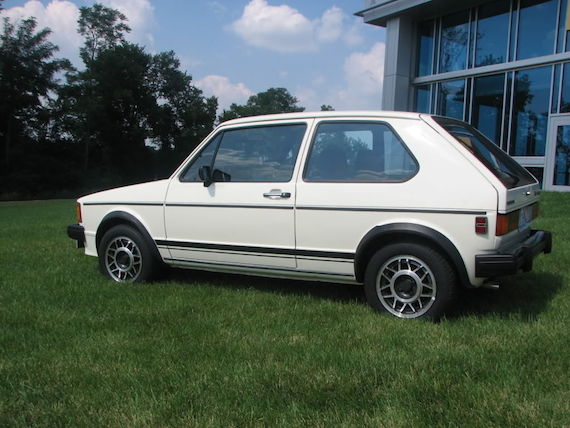 GTI values are climbing like Yvon Chouinard: untethered and towards a future of helping well-to-do people be subtly cool with expensive recycled utilitarian objects. If you're ready to make as good an investment as can be made when betting on soon-to-be classic "normal" cars, this may well be the one to buy. Purchased 3 years ago at an estate sale, the owner has taken the time to take care of all the little things and make this 25k-mile GTI look like it's exactly that. In the face of all the tuner Mk1s and crazily-priced Caddys, I'd take this low-mile gem any day. It may not be all-original or perfect, but isn't that kind of great? It's here to be enjoyed, and you could enjoy the heck out of this thing for a long time and not even get close to 100k miles.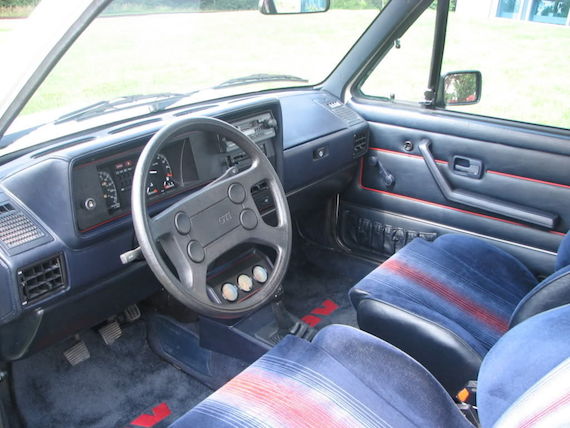 Year: 1984
Model: Rabbit GTI
Engine: 1.8 liter inline-4
Transmission: 5-speed manual
Mileage: 25,200 mi
Price: Reserve auction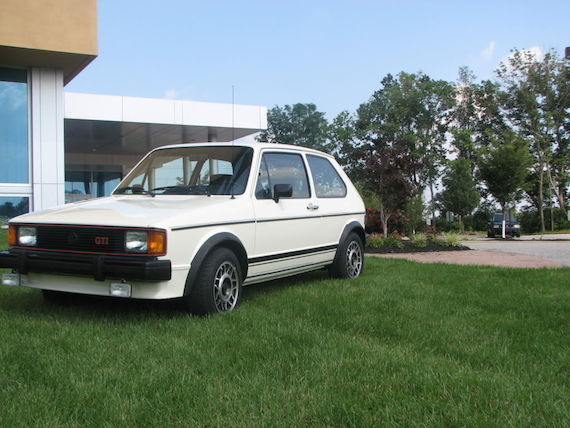 Since buying this car in February of 2011 I have made the following repairs and/or modifications

Replaced front speakers with Kenwood KFC-835C

Replaced rear hatch lift assist with Meistersatz OEM lift

Added rear speakers to existing cutouts with Rockford Fosgate Punch P1462

Replaced battery, Autocraft

Replaced wiring on oil temperature sender

Fixed rear washer reservoir

Replaced Exhaust (cat back) Techtonics Tuning 2″ Dynomax Muffler (aluminized)

Replace interior fan with reconditioned OEM

Replaced all three wipers with Bosch Micro Edge

Flushed cooling system

Replaced coolant thermostat with Techtonics 80 degree

Replaced auxiliary fan switch with Techtonics 82 degree

Replaced drivers side rock guards

Replaced right rear tail light, OEM used from yard

Replaced reverse light switch

Powder coated bumpers, wipers and antenna

Resprayed entire car with original paint color

Replaced window and door rubber and seals

Replaced alternator, rebuilt OEM

Replaced transmission fluid with Redline MT90

Replaced engine oil and filter with Redline 5W40 and K&N Filter

Well those are the highlights, contact me with any questions.

Repalced all four tires with Yokohama AVS ES100

Will include all spares, a little touch up paint and anything else I have that pertains to the car.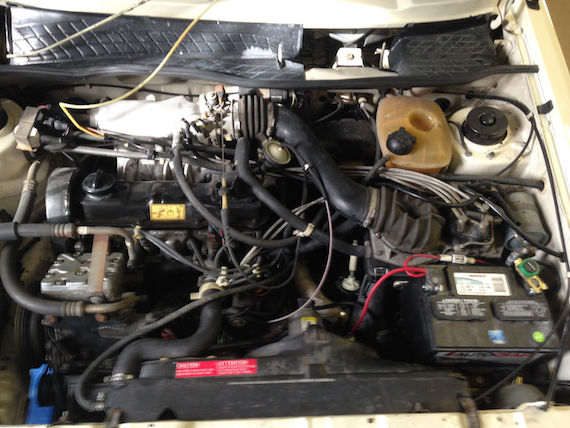 As I'm writing this, bidding has just barely cracked $8k but it has a week left on the auction. I suspect there are a lot of VW enthusiasts watching this auction. If it stays under $10k it's an outstanding buy, but I have a feeling it will nudge a bit above that. No matter what, the writing is on the wall: though perhaps on a different scale, the GTI is heading the way of the E30 M3. To use the hot word in San Francisco, it's worth noting you can't spell "gentrification" without G-T-I.
-NR