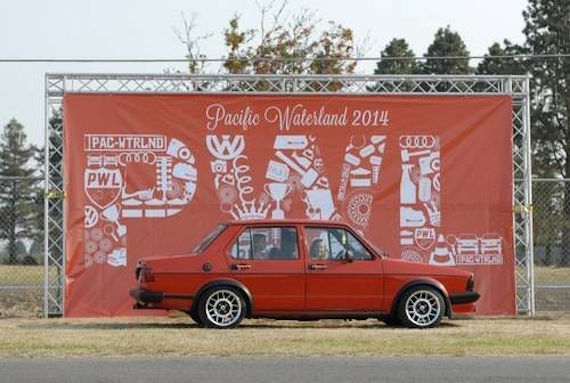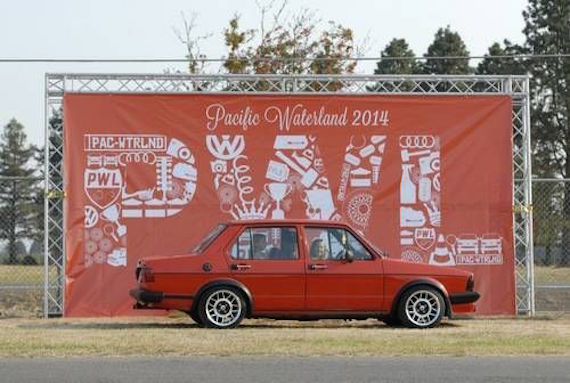 I love the Mk1 Jetta, funky little sedan that it is. While later Jettas are quite common in the states, the Golf/GTI is far more common from the first generation. Just as the US market dictated the production of the new A3 sedan (meh), in the late '70s VW realized the 'Muricans liked trunks and didn't have as tight of parking restrictions, so they grafted on a third box. The GLI was a one-year special, bringing most of the GTI's upgrades. International preferences aside, that made for a pretty great little sedan.
While today's description nearly landed it in the Friday Fail section, the car itself is nice enough to pull it back to positivity-land. The Euro bumpers and Zender lip add to the 80s flair, and there has clearly been some decent attention to making it run as well as it looks. It's especially attractive without the roof racks and on the upsized RML Snowflakes, but unfortunately those don't come with the car. The buyer would do well to get rid of the included wheels as soon as possible and get some form of snowflakes – even OEMs would look great. Best of all, in the end it's a high-mileage, Mk1 Volkswagen, which means the price isn't going anywhere crazy.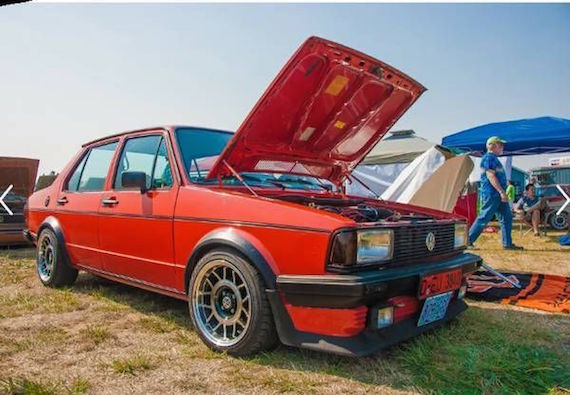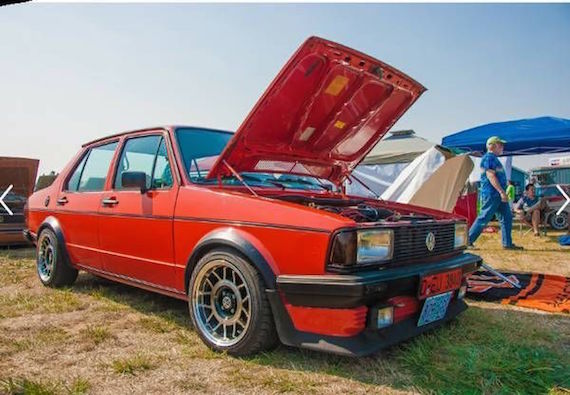 Year: 1984
Model: Jetta GLI
Engine: 1.8 liter inline-4
Transmission: 5-speed manual
Mileage: 174,000 mi
Price: Reserve auction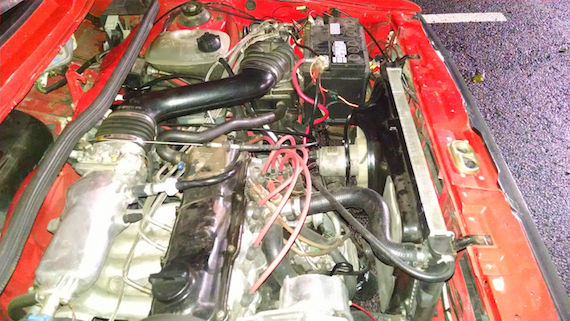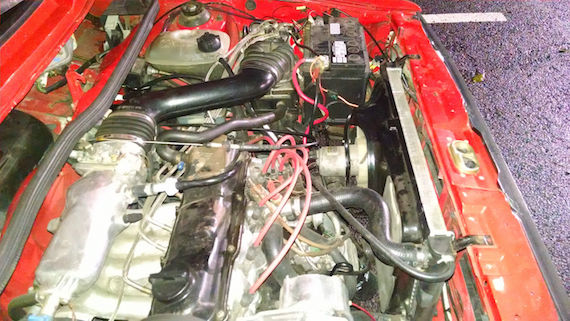 Ok here is your chance to own a nice rare mk1 jetta gli. car is 84 and has a 1.8l with 4k transmission. is a 5 speeds. The gli has a ton of new parts, new fuel pump. head gasket, big valve head. bigger throttle body. shcrick oil pan. tons of stuff. bilstien sport struts all around the car. h &r springs.new radiator, new master cylinder, euro head lights euro bumpers hard to find, zender front lip, tt header and exhaust.it has been in many shows and won 1st place Nothing wrong with it just looking finish a differnt project. In side is clean and all there there are some minor dings but nothing major no rust come check it out you will not be disappointed. car runs and drive very nice. heater fan does not work not sure why. car is being sold without the snowflakes will trade for a nice 2 door rabbit or rabbit truck.1980 & older only no junk will take tings that go boom or bang in part trade. email me with any offers there is a small crack on the windshield

the 1552 rml snowflakes do not come with the car. in the last pics all silver wheels do. they are nice wheels with new tires low miles on them. 15×8 195-45-15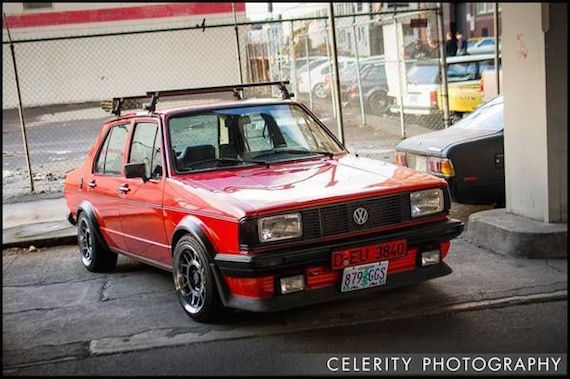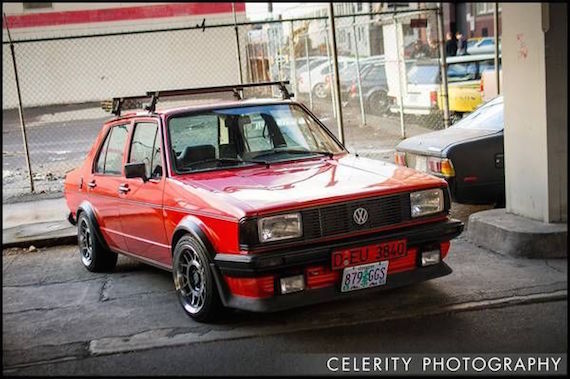 I'm not a big purveyor of guns or bombs or any other "tings that go boom or bang" (am I supposed to read that with a Jamaican accent? Because I do…), so I guess I'll just follow this car and think in actual dollars. In my kind of market, this is a sweet, very old-school 80s VW for $4k or less. Any more than that, and I'd find another Mk1 Jetta or Caddy with fewer miles and caveats and just recreate the look.
-NR