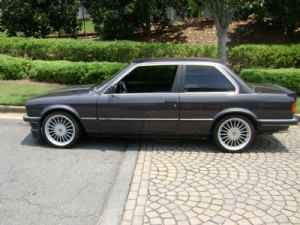 For one, they're a rare sight in the U.S. because of their gray market status. Second, because during this time period, Alpina still built performance cars for gentleman rather than the luxo, high dollar fashion pieces they produce today. As my friend Pat might say, I wouldn't kick her out of bed, but today's Alpina's are really built with a different philosophy than the e30 featured here.
And look at it. That's a hot looking modern classic car!
1985 Alpina B6 2.8 For Sale on Craigslist in Atlanta: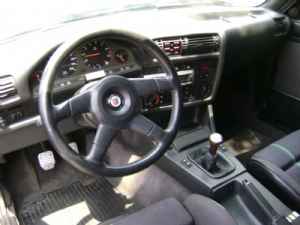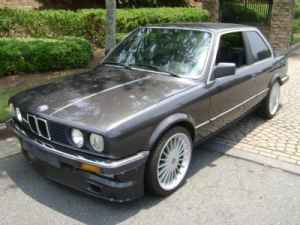 Year: 1985
Mileage: 78000
Exterior Color: Silver
Interior Color: Gray
Engine: 2.8L
Stock Number: 200351A

Transmission: 6 Speed
Features: #35 of 259 Made
Price: 14000
But the plot thickens. If your initial reaction was, "an e30 Alpina for $14k?", your reaction was pretty similar to mine. There's a brief thread on S14.net about this Alpina on their message board where a previous owner comes forward with some history. Amongst his account is a picture from his ownership and the paint and cosmetics leave something to be desired – to say the least.
Now I need to state that I haven't followed up with the owner, but if the car hasn't been repainted or touched up, it needs it. It's an Alpina for God's sake! But if it's seen refinishing since, $14k could be a pretty good deal in the face of today's e30 M3 values and what has to be a rising collector car value for such a rare sighting: any classic Alpina for sale in the U.S.
Read more about the BMW e30 Alpina B6 at the Unofficial Alpina Pages hosted by M5Board.
dc