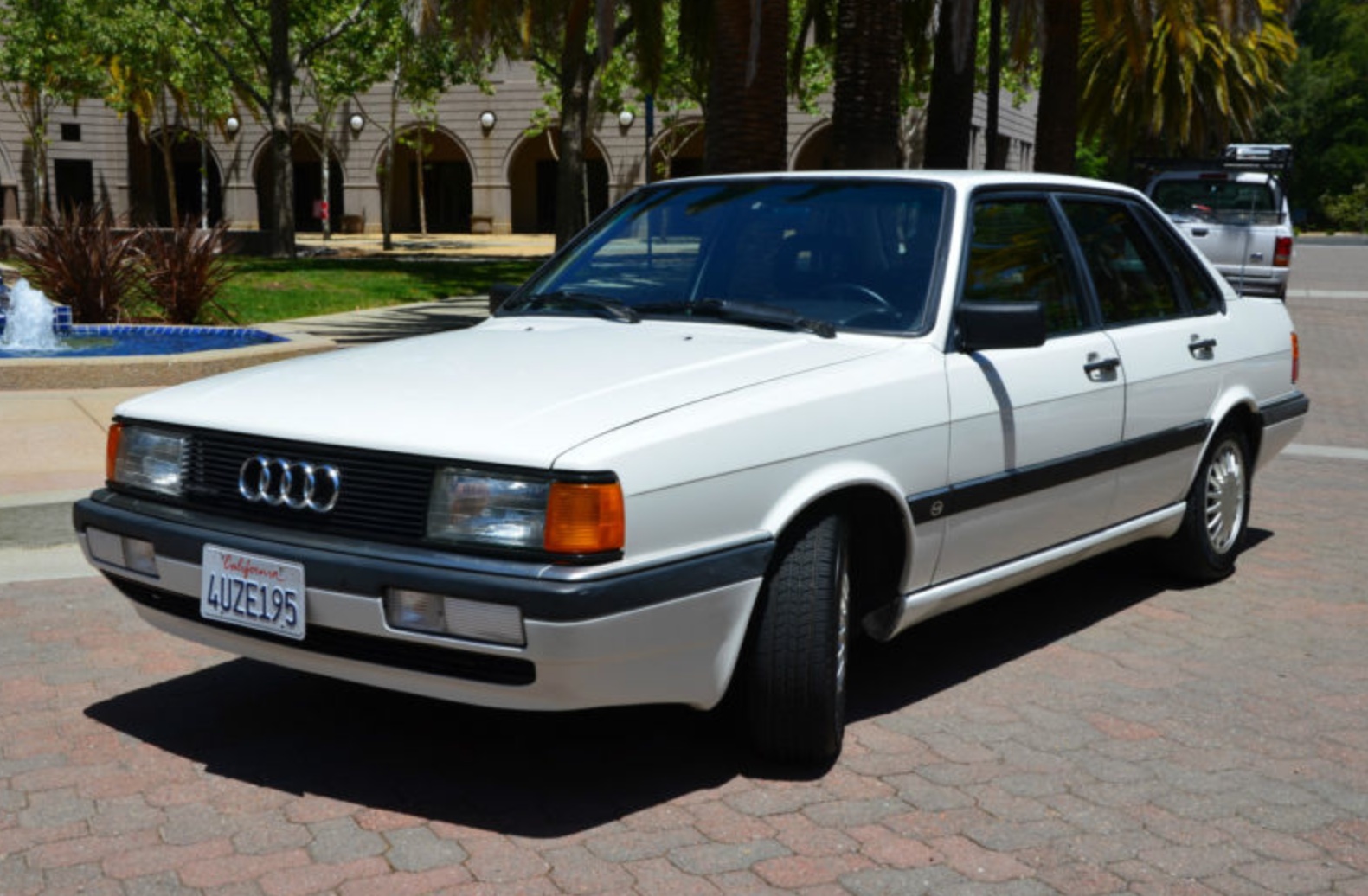 If you were hoping the Audi 4000S we featured last weekend was a Quattro model, your wish has been granted. Here's another white 1985 Audi 4000S 5-speed, but this time with the all-wheel drive system that made the company famous in the 1980s. This car for sale in California is a two owner vehicle with a mere 52,000 miles on the clock, sure to please Quattro fanatics everywhere.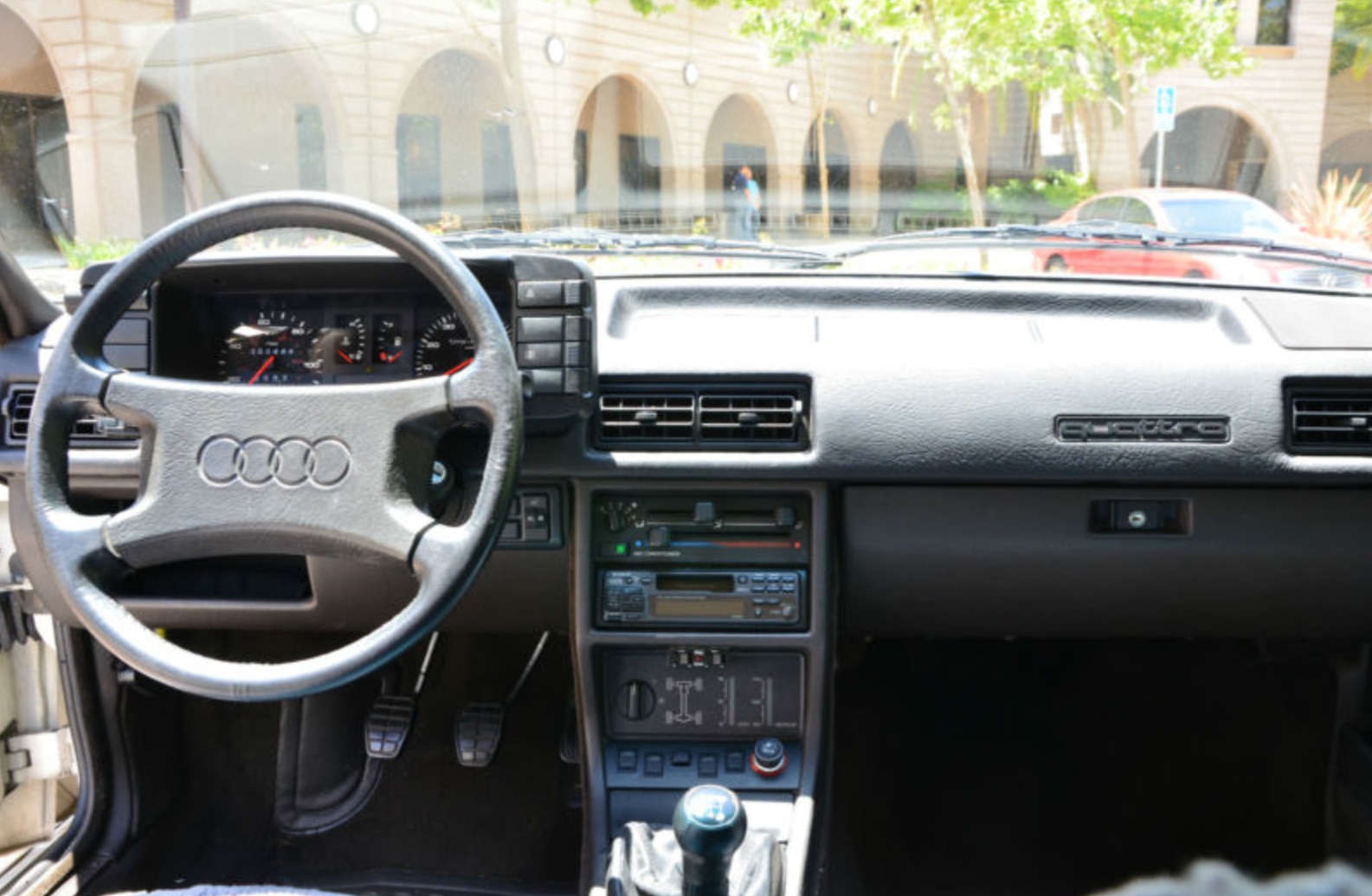 Year: 1985
Model: 4000S Quattro
Engine: 2.2 liter inline-5
Transmission: 5-speed manual
Mileage: 52,000 miles
Price: No reserve auction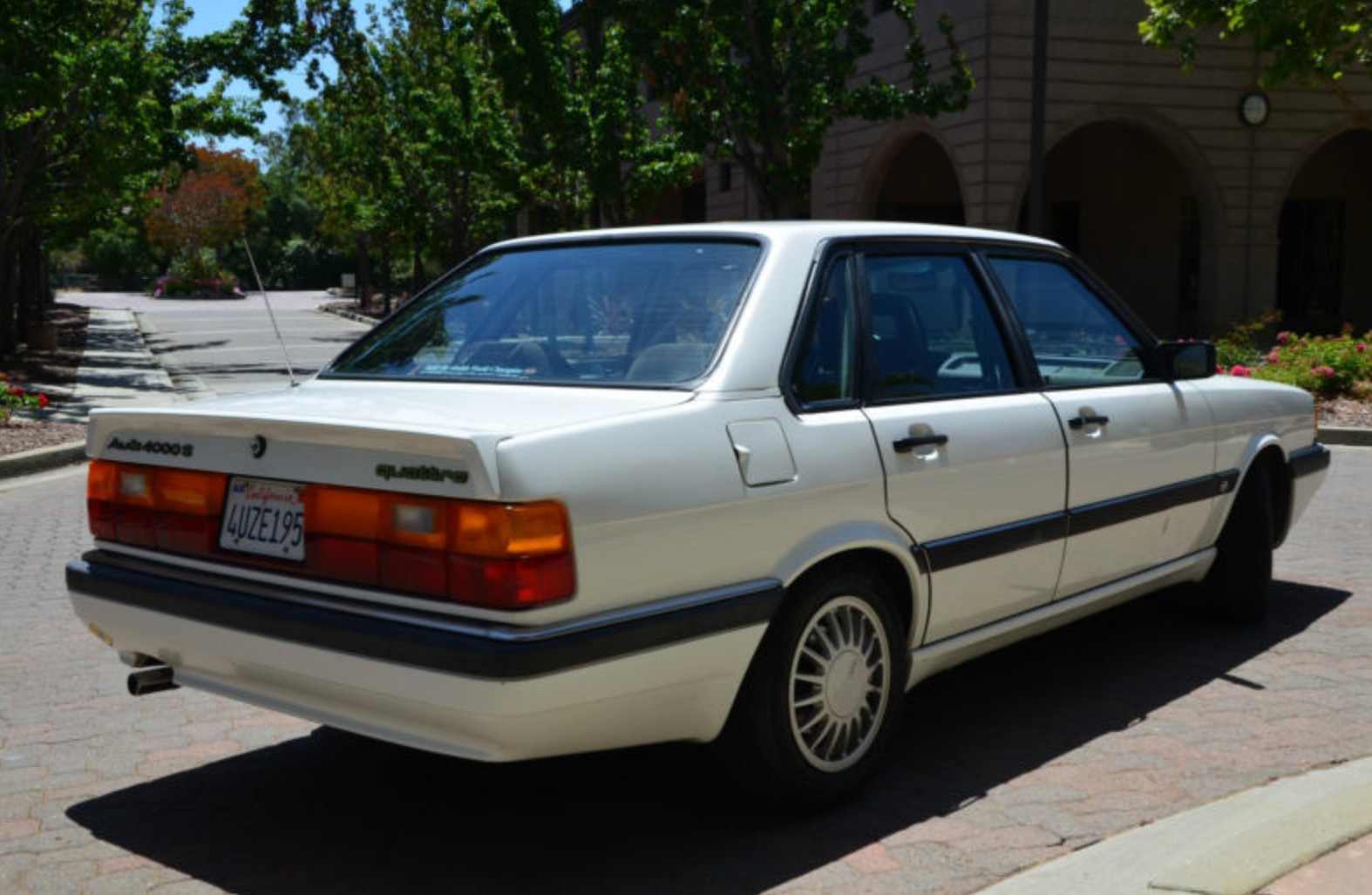 Hey guys,
Actually I would like to sell my Audi 4000 S 1985. Don´t be confused by ebay the eBay title. The Audi 4000s is the US version of the European Audi 80. So the car, that is sold here is the American Audi 4000s.

Some hard facts:
• Brand and model: Audi Quattro 4000s
• Year: 1985
• Mileage: only 52 k
• Color: classical white
• Engine: 5-cylinder with 115 hp @ 5500 rpm
• Rims: original Audi 14′ aluminum rims
• Tires: tires has been changed 1000 miles ago
• VIN: WAUFB0853FA173483

Options:
• 4 wheel drive
• 5 gear stick-shift
• switchable differential lock
• Air conditioner
• power windows
• electrical heated front seats
• electrical adjustable side mirrors
• electrical sliding roof
• electrical healable rear windshield
• AM/FM Stereo
• emergency tire in trunk
• front and back wheel brakes

conditions:
• I am the 2nd owner
• top interior conditions
• old school front seat slips (the seats underneath are in super condition)
• 2 small cracks in windshield but they are stable and don't get bigger
• bump on left front door (hard to see)
• engine is running perfectly
• non-smoker car
• battery is 6 month old

Its overall condition I would describe for a car of this age is very good and completely original. Also it is very low on mileage. You won't find this car in this good condition a second time. The car is located in Palo Alto, CA and can be looked every time after appointment. Please give me a call. 415 756 0327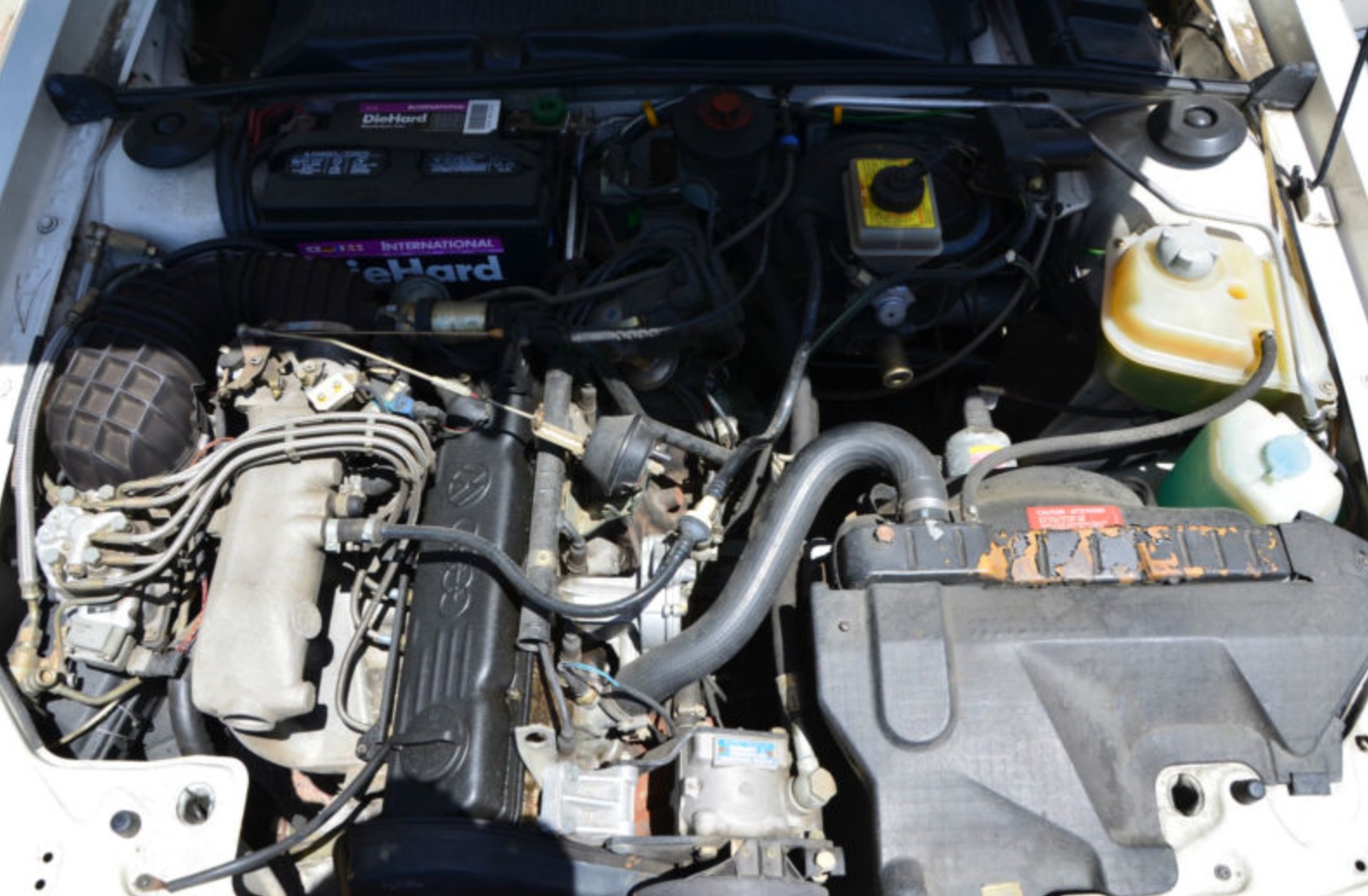 The price of the UrQuattro is starting to creep up, so these mid-eighties Audi sedans with Quattro four-wheel drive are the next best thing for enthusiasts on a budget. About $4,500 to $6,000 seems to be the sweet spot for a 4000S Quattro in good condition these days. This is a no reserve auction, no there's no telling what could happen if the right people are in the (virtual) room. If any one particular example will bring the money, I'm pretty sure it will be this one. I can't remember when I've seen one with such little mileage. There may be a few bumps and bruises on the outside, but nothing to detract from the overall presentation and the interior is in exceptional shape. Yet again, I've come across another car I'd love to harbor if I had the space.
-Paul