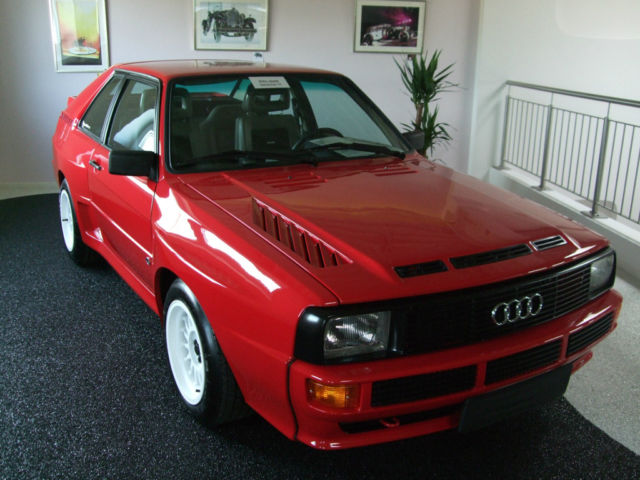 Group B. Perhaps one of the most storied series in motor racing, not only for how it advanced the art of racing, but for the sheer madness of the competition itself. These races put drivers and spectators alike on the edge of disaster, which was demonstrated by some of the most deadly accidents ever seen in motorsport. With the death of Finnish driver Henri Toivonen and his co-driver Sergio Cresto in the Tour de Corse, FIA banned the class and with it the curtain closed on one of the most outrageous racing series in history.
This chapter in motor racing has passed us by, but Group B has had lasting effects on both race and street vehicles, as evidenced by this car, the Audi Sport quattro. By shortening the wheelbase by about a foot between the B and C pillar, the weight distribution over the standard Ur-Quattro was improved. A body of carbon-kevlar kept the weight down and explosive power was on tap via the 2.1 liter turbocharged five cylinder engine, replete with a 20 valve head. Sixty miles per hour arrived in 4.5 seconds, which made this homologation special virtually untouchable in its time. This Sport quattro is on offer in Stuttgart, Germany.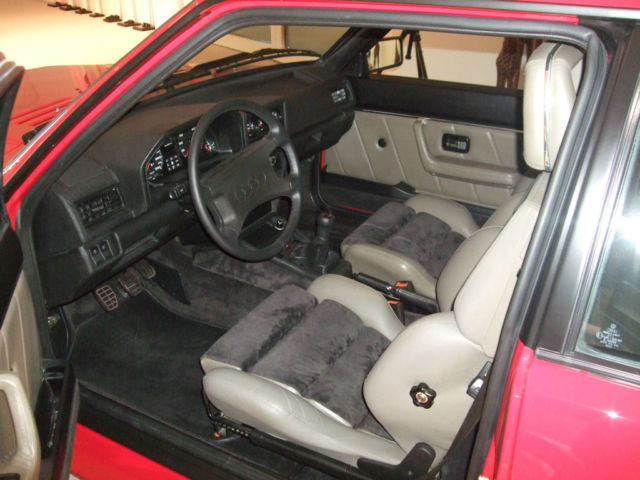 Year: 1985
Model: Sport quattro
Engine: 2.1 liter turbocharged inline-5
Transmission: 5-speed manual
Mileage: 58,000 km (~ 36,039 mi)
Price: €250,000 (~ $326,650 USD)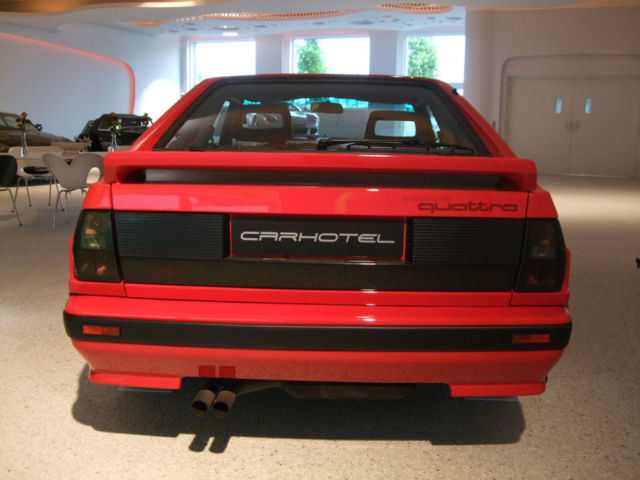 Numbers:
 
The Audi Sport quattro was produced in a quantity of 220 units, for a further 4 copies of items were produced. The production was made up as follows:
4 pieces assembled in separate parts, which were not completed
    (Specification of Audi Motorsport)
134 pieces in tornado
48 pieces in Alpine White
21 pieces in Kopenhagenblau
15 Units in Malachite
2 pieces in black
89 of the vehicles in the color tornado came in the free sale.
6 vehicles were prototypes, test vehicles were 19 and 20 specimens were used as a rallying cars of Audi Motorsport itself.
 
Extras:
 
– Only 175 vehicles were delivered to customers worldwide
– Production period 1984-1985
– This vehicle is at our customer order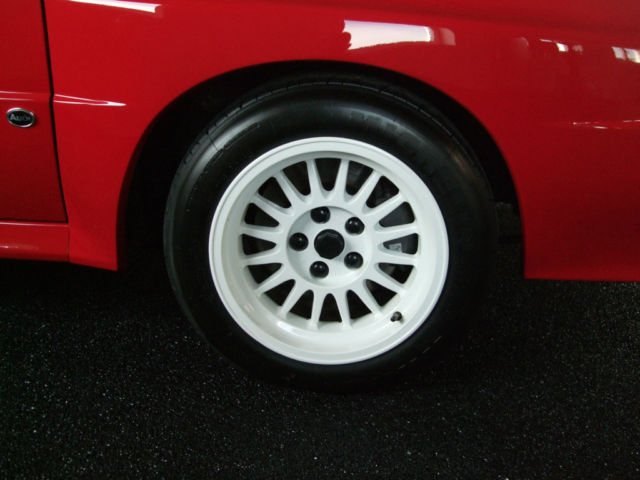 Given its limited production and position at the top of the range, one could almost liken the Sport quattro as the R8 of its day, albeit with back seats. Then again, it might be a bit of an unfair comparison, at least for the Sport quattro. This was one of the cars that the quattro legend was built on and to this day, really has no equal. With final competition spec models glancing 600 horsepower from the turbocharged five cylinder engine, it's not hard to see why. After Group B was disbanded, the Sport quattro story was not over. This car had one last shout, going on to win the Pikes Peak Hill Climb in 1987 at the hands of Walter Röhrl.
With their storied past and present day desirability, these Sport quattros are valued quite high, reaching into list price territory for some new R8 models. Recent auctions have seen these cars fetch anywhere between $75,000 and $150,000. As nice as this is, I would say the seller has priced this one above market. For those needing a reminder of what these all-wheel drive wonders are capable of, here's a video of one in action at the 1000 Lakes Rally:
-Paul