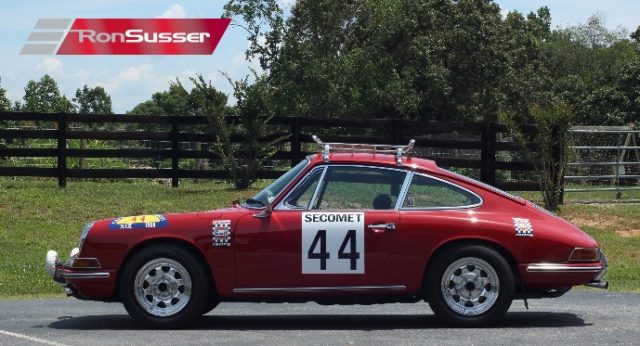 Here's something pretty cool: a fully restored former Swedish rally 1968 Porsche 912 wearing its original color scheme and (what looks to be) a replication of its original decals and equipment. We see these sorts of Porsches pop up now and then, but in most cases they aren't actual former rally cars, but rather builds that owners have put together that were inspired by the Porsche rally cars of the past. To have a chance at the real thing is a pretty nice treat! And the asking price really doesn't seem too bad either.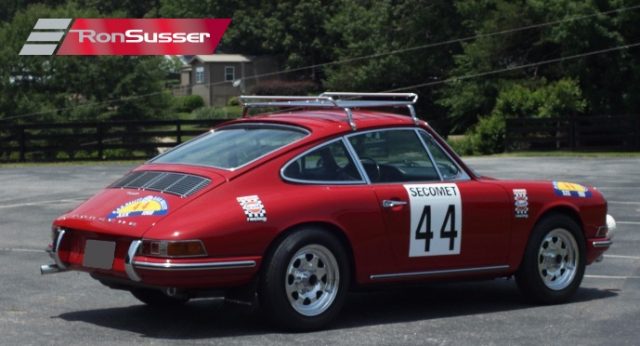 Year: 1968
Model: 912
Engine: 1.6 liter flat-4
Transmission: 5-speed manual
Mileage: 250 mi
Price: $89,900 Buy It Now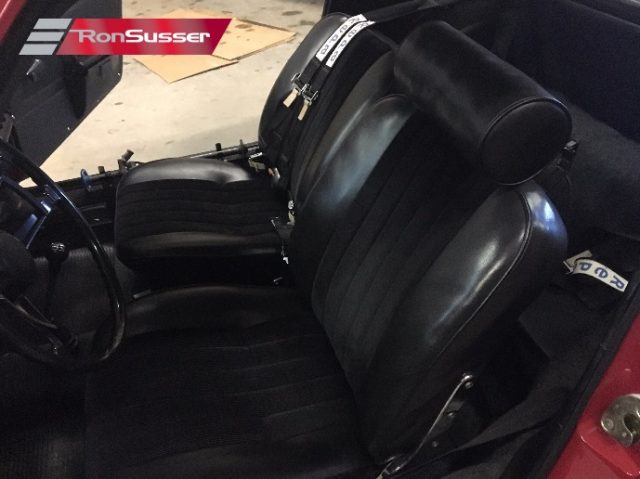 Available today is a very unique and rare 1968 Porsche 912 rally car. This is a genuine period competition car that raced as a new Porsche from 1968 in rally events held in Sweden. This is NOT a replica or made up car. VIN # is 12801307. Mileage is approx. 250 since being restored about 5 years ago. Great looking car in it's original color combination of polo red exterior with black leatherette interior.

Car has a replacement blank case. Engine was likely installed when the restoration was done but exact date is not known. Please note that this is a US street legal car and is currently registered in Georgia. There is no US title included. Car is sold on bill of sale and Georgia registration.

It was imported to the U.S. from Sweden then completely restored to as rallied configuration by the experts at Klub Sport Racing in Florida. This rally car has lots of period rally images and rock solid documentation as well as period magazines with the car featured. A lot of effort was put into the details such as the Halda rally equipment, German studded snow tires, rally lighting, skid plate, European heating system and lights, and perfectly duplicated period livery as well as lots of little details that give the car a great and unique presence.

The quality of the restoration is excellent with a very straight properly painted body, re-anodized window frames, detailed and rebuilt mechanicals and suspension, great interior with blacked out dash (as rallied in period), and houndstooth seat inserts. The car runs and operates beautifully. This great old Porsche rally car can be purchased for a fraction of the cost of a similar competition 911 and for much less than the owner has invested in the car.

Includes pictured chrome wheels along with a set of wheels with studded snow tires. A very unique opportunity to own a very cool vintage Porsche.

In Summary:
– A beautifully restored vintage Swedish Rally 912
– Great documentation and period photos
– Very unique – you won't see one of these at the next Porsche gathering

– Car has very low mileage since being restored. Drives and presents very well.

Vehicle Condition:
I have not personally inspected this vehicle. I am relying on the pictures and descriptions provided by the seller. I can tell based on pictures and conversations with the owner that this 912 is very well restored with tons of money spent.

Please feel free to ask questions prior to bidding. I will make sure to get every questions answered in a timely basis.

I invite and encourage any interested party to inspect this car in Atlanta, GA.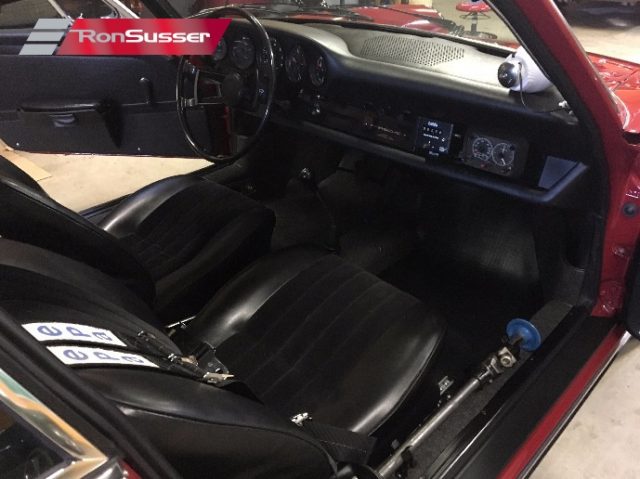 There are all kinds of inherent difficulties to assessing a car such as this. In this case those difficulties are exacerbated for US buyers – given that the car now resides in the US – by the fact that much of the documentation is in Swedish. But at least we have some documentation, along with some articles from when it was racing, and any resourceful individual can find a translator if you're in serious pursuit of this 912.
All of this makes for a very interesting Porsche. While it seems somewhat clear that the exterior has been restored to its original spec I'm not sure whether that also applies to the interior. A conversation with the restorer should shed some light on how they went about the project. Even if the interior is more period-correct than original it still looks in nice shape and purpose built. Given that some excellent 912s have begun to sell for prices not far from this asking price – with at least one even selling for higher than this price – that makes this one seem pretty reasonable. It certainly will stand well apart from every other 912 and should serve as a fantastic head turner and conversation starter.
-Rob