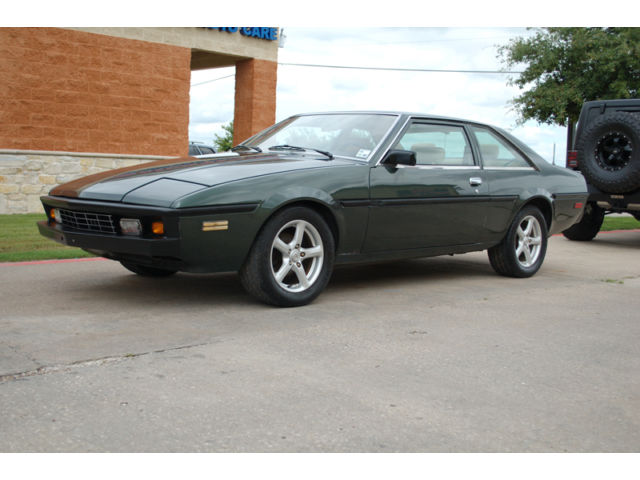 If you drew an imaginary line between the family trees of the C107 Mercedes-Benz SLC and the E31 BMW 8 Series, therein would lie the somewhat odd but quite interesting Bitter SC. Open the door, and it's obvious that the Bitter was also the envy of the 1980s Maserati interiors which resulted in the perhaps even more ill-conceived TC by Maserati. But the level of luxury found in the Bitter speaks to a period when personal luxury coupes were all the rage, and most of them were equipped like the SC – full of wood trim, luxurious leather and electronic features, motivated just enough to pass the plebeian Golfs and Mercedes diesels that litter the Autobahn. Of course, in such a luxurious coupe you wouldn't want to do anything as pedestrian as change your own gear – you'd have people who would do that for you, and Bitter was happy to oblige with it's Opel (nee GM) derived drivetrain. History has treated these personal luxury coupes fairly poorly; the L6, the SLC and the Bitter SC all have languished in value while their higher-performance or topless cousins have accelerated away into the auction blocks. Perhaps that's an unfitting tribute for what was a top-flight luxury coupe from the 1980s, one man's attempt to match the mystique of legendary brands like Ferrari and Mercedes-Benz. It was a noble attempt, but as they say, it's often lonely at the top: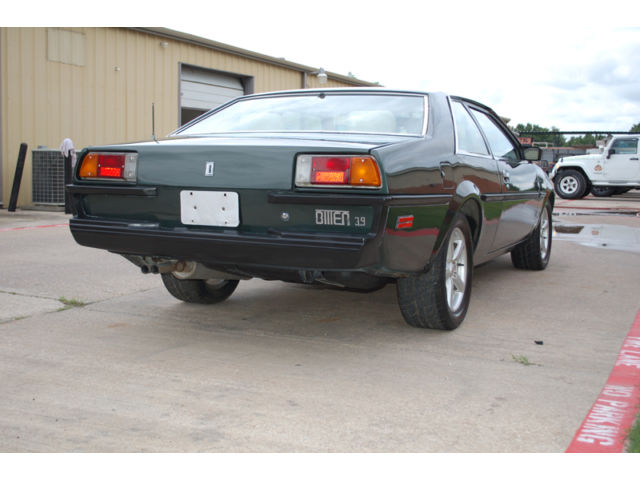 Year: 1985
Model: SC
Engine: 3.9 liter inline-6
Transmission: 3-speed automatic
Mileage: 29,900 mi
Price: $9,800 Buy It Now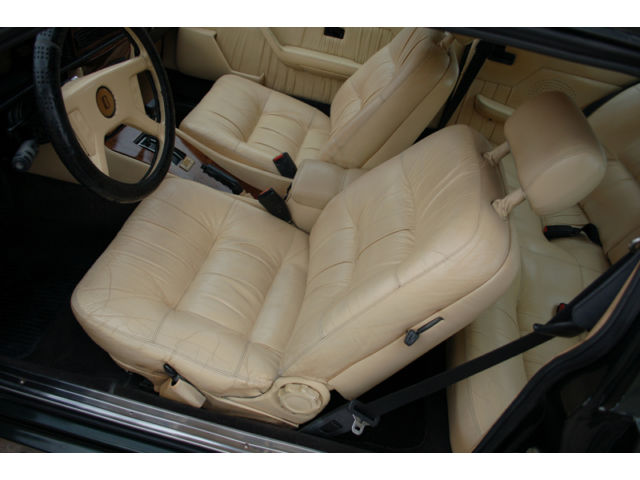 1985 BITTER 3.9

Dark Green metallic, light biscuit leather interior, straight solid car with some small rust areas clearly pictured. The undercarriage is very clean and no rust found in the floors, frame rails or chassis. Please look at the detailed undercarriage photos. This car has been parked since December 2006 last time it was driven and inspected. We removed the gas tank and had it professionally cleaned, new battery, new fuel injectors, new fuel pressure regulator. The car starts easily and runs well. We test drove on our parking lot only, the brakes work and the transmission shifts well. We are not experts on the BITTER cars. German built with Opel/GM drivetrain. The car looks very similar to a 400i Ferrari. It was incredibly expensive when new approximately $54,000.00 US. Miles showing on odometer are 29,904 but are likely not actual as there is an extra set of gauges in the trunk. There is a shop manual that comes with the car. Brass BITTER plaque on console has number 5260491 on it and the dash VIN# is W09526219FSB09172, all factory build decals are on the car and it appears complete. With paintwork, detailing and some servicing this could once again be a high dollar exotic. You rarely see one for sale. Please view all 54 photos. Clear title and worldwide shipping is available.

Stock# B09172

Sold AS IS no warranty. All sales are final no refunds or returns. Payment due within 72 hours of auctions end.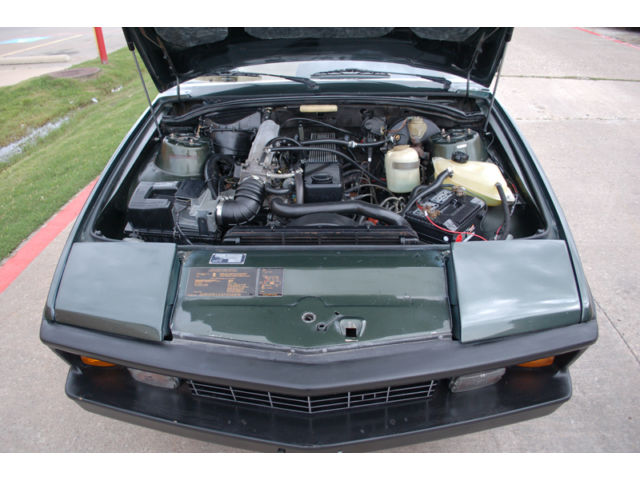 This example looks lovely in dark green; at least, from a few feet away. The close-up shots show the tell-tales of rust creeping through at several seams; something that would need to be addressed quickly and would be very expensive. However, the indoor storage seems to have – in general – treated the car well as the interior looks to be overall in very good shape. Unfortunately, the image of the Bitter interior plaque seems to tell the story of these cars; tarnished and faded and held together by what appears to be a drywall screw. Missing appear to be the original alloys, which is a shame since they're one of the highlights of the original design, in my opinion. The SC's styling borrowed heavily from the 365 GT4/400/412i styling, and honestly most people would be unable to distinguish it in a lineup of late 1970s/early 1980s Ferraris. Perhaps that was unoriginal, but for an enthusiast today who wants the presence of a 1980s bespoke exotic without the bills of a V12 Ferrari, the Bitter SC offers a comfortable balance of…well, comfort. Personally, I think one of these SCs would be absolutely awesome with either a S54/6-speed BMW setup under the hood, or if you want to keep the GM lineage an LSx/6-speed Tremec heart transplant would really wake it up. Of course, that's a lot of work to put into an old lady such as this SC, but Bitter always did things differently; it was about being unique. Today, in the classic German automobile market, keeping one of 460-odd original Bitters going might be a chore and could be the odd choice, but it's one I hope that someone undertakes.
-Carter