E23s are pretty sweet luxury cruisers, starting the long line of BMW's 7-series that have provided a sportyish option for businessfolk. While the E38 was the pinnacle and rumors of an M7 seem to have a little more traction than ever before, the original badass was the turbocharged 745i. With the exception of South Africa's 745i which featured the M5's M88 engine, the M106 turbocharged the venerable M30 3.4-liter inline-6, giving a healthy power and torque boost for the big poppa. This example doesn't have the incredible water buffalo leather interior, but it does have lots of chrome – all the way to the wheel arches. The M106 can't be the easiest engine to maintain, but 136k miles and no reserve, this could be a nice shot at an old-school Euro megasedan.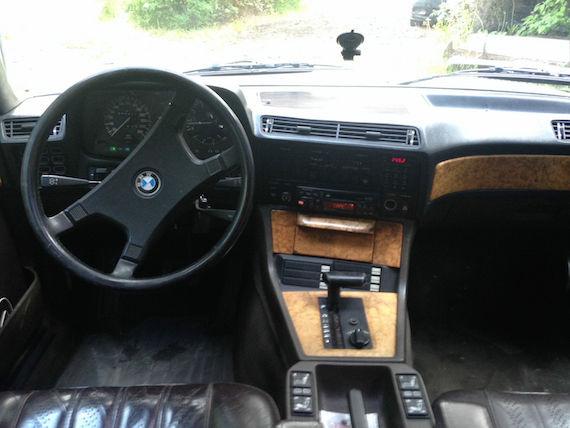 Year: 1984
Model: 745i
Engine: 3.4 liter turbocharged inline-6
Transmission: 4-speed automatic
Mileage: 136,000 mi
Price: No reserve auction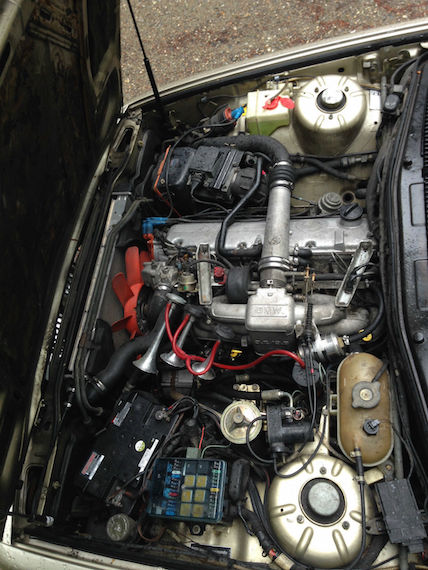 ~ NO RESERVE AUCTION – THIS CAR WILL SELL WITH FIRST BID ~
(the car is advertised locally and will be discontinued on eBay if it sells here and there are no bids on eBay)

…very cool & rare euro spec BMW 745i
…classic 31 year old car
…brought to the south Okanagan (British Columbia, Canada) by a couple from southern France in 2002 (never seen snow)
…same body style as the 733/735 North American model
…parts are easy to get through LORDCO / NAPA / eBay etc.

PROS:
…3.4 liter turbo engine (BMW felt that the turbocharged motor would have the "power equivalent" of a 4.5 liter naturally aspirated engine so designated it as a 745)
…252 horse power – great get-up and go
…136,000 miles / 220,000 km
…lowered / Bilstein shocks
…leather seats – nice interior
…sunroof
…CD changer
…genuine BBS wheels
…if you're looking for a perfect car, don't bother – this isn't a show car, but for being 31 years old, it is a nice vehicle.

CONS:
…some of the clear-coat on the wheels is peeling – however, these can be refinished
…clean & rust free except for very minor paint bubbling (see pictures)
…runs a tad rough at idle but nothing major – doesn't stall out and once rolling, drives just fine
…air conditioning could use recharging, blows cool but not cold
…has a bit of "brake shudder" – my guess is that new brake rotors will fix this issue
…the fuel gauge is a bit "sticky" – sometimes takes a bit of time to move to "full" position after fill-up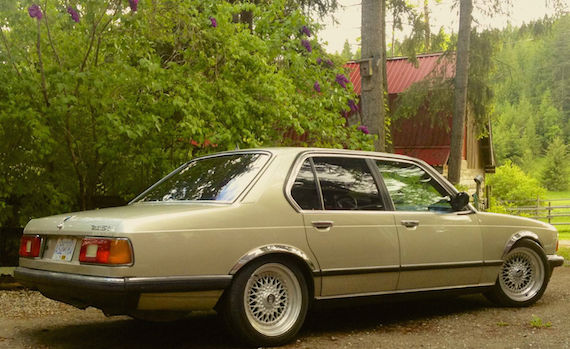 I actually prefer these to the E32 that bridged the gap to the perfect E38, and this would be the model to have. Low, long, and with enough power to get out of its own way, its a great way to look like an 80s drug dealer. The "brake shudder" could be rotors, or it could be upper control-arm bushings – a common E28 problem. The idle issue is similarly unsurprising, but hopefully just in need of a tune-up rather than a symptom of something expensive. With no reserve, this is a good option for someone handy with these inline-6s or someone on great terms with their mechanic.
-NR