As an automotive blog, we receive our fair share of emails suggesting we feature specific cars. Often they're popular versions of cars that everyone likes to see; M3s, S6s, M5s, 190E 2.3 16Vs – the usual suspects. But probably once every other week or so someone spots something legitimately rare to see; this past week, we were sent two such gems. One was a rare Mercedes-Benz L319 delivery van – it was in rough shape but all there, and they're very cool to see, with perhaps only single digit numbers in the United States – thanks to our reader Kurt for sending that one through, it had us dreaming! The other was an equally rare sight these days, but this car represented the opposite end of the spectrum from the Mercedes. Clearly loved and well cared for by the seller, this 1985 Bitter SC features the later, 207 horsepower 3.9 inline-6 and is presented in pleasing Anthracite Grey: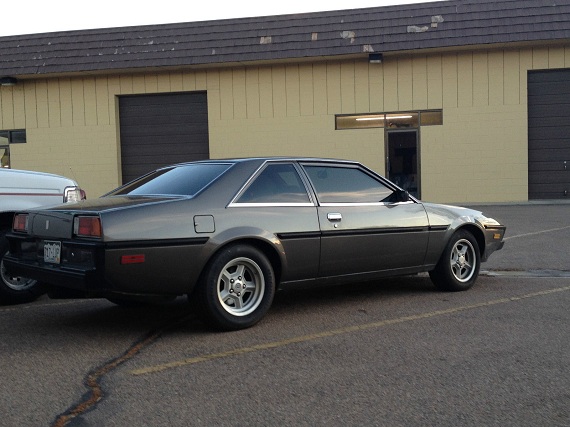 Year: 1985
Model: Bitter SC
Engine: 3.9 liter inline-6
Transmission: 3-speed automatic
Mileage: 84,750 mi
Price: Reserve Auction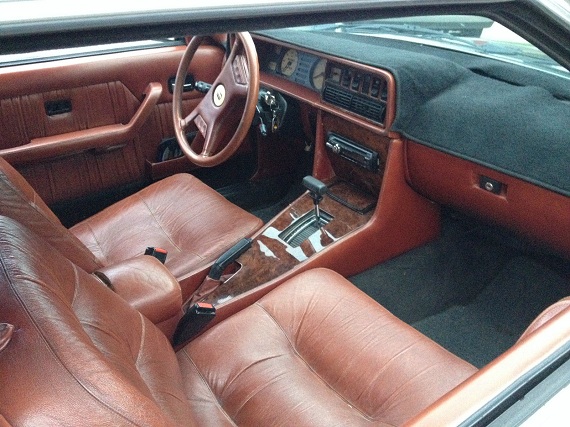 VIN#W09526219FSB09154 (not a gray market car, legitimately imported by Bitter)

I am an outspoken fanatic of the Bitter SC and the Bitter car community as a whole. It is my sincere hope to find somebody keep this car on the road and in the eyes of the public. I'm more than willing help source parts, provide support and advice to anybody interested in owning a Bitter.

#467 was one of the last SC coupes produced. It is a 3.9 liter with a 3 speed automatic, in Anthracite Gray metallic with a lobster leather interior.

It was originally delivered to a dealership in Miami where it sat for quite a while after word came out that Bitter SC production was winding down. It was then purchased by a plastic surgeon fresh out of med. school and shipped to Denver. It's lived in a garage in Colorado, all of its life.

It currently reflects 84,750 miles

I have owned this car for over 10 years and have done many things to help ensure will remain one of the extremely few "survivors". (I even partnered with another Bitter owner to have custom glass forms built to ensure they remain available for all who need them.)

Work I've done includes:

Replaced the cracked windshield

Replaced all of the dash wood

cut out the rust (and put fresh metal) around the rear quarters and rear windows

Serviced and new seals on the transmission

Fixed the driver's window regulator (new bushes)

Newer coil, alternator brushes and hall sensor

Replaced the plugs/wires, rotor, cap, and 02 sensor

Replaced all the fuel lines with fresh and added a heat shield

Replaced the high pressure power steering hose

Replaced the oil pressure sender

Replaced the weepy radiator resealed and pressure tested

Replaced the A/C compressor, receiver dryer, and pressure tested the evaporative cooler

Replaced the heater core

Removed most of the aftermarket stereo/alarm/phone/radar detector from 1988

Added H1/H4 head lights (low/high)

Bead blasted and refurbished the Ronal wheels.

Newer BFG tires

Newer cat-back exhaust and muffler

Newer fan and engine belts (3)

Replaced all of the dashboard light bulbs with new

Replaced the rear window (but without a defroster)

New window tint all around – beautiful

newer front rotors and brake pads (12K miles)

Of course it comes with the original tool kit and the space saver spare tire and spare belts

Needs:

A/C – appears to have a seal leak

the front third of the car has tired paint and some wear/scratches

Leather dash has some sun damage

Leather center console armrest has a 8" split at a seam

Wear marks on the driver's seat leather

The driver's seat release cable is broken. (turning the hand dial is reasonable workaround)

Passenger window regulator needs new bushes (window slow to go up/down)

Door window seals are worn

One of the back-up lights doesn't work

rear bumper has minor stress cracking (they all do over time)

timing chain rattles a bit (when motor is really hot)

electric antenna is stuck at half mast

What this car does really well:

Its simple to fix and extremely reliable

Because many of the parts are GM based, they are relatively easy to find and low in price

Its got a nice throaty exhaust

Its got great torque

Its fun at car shows

its fun to drive – more of a Grand touring car (not a nimble sports car)

I believe my reserve price is quite modest.

What this car does NOT do well:

It's not a long distant highway cruiser (its got very low gears in the rear and wraps up over 70) (remember our 55 mph national speed limit ?- US cars were quite seriously geared for that speed.)

It is not going to win a stop light drag race (these cars DO NOT tolerate abuse)

This car would not make a good daily driver – not that it hasn't been done.

Please ask if you have questions/concerns.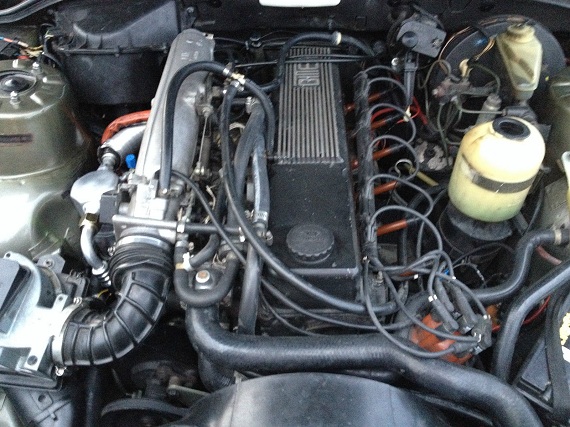 Honesty is key in selling a used and specialized car like this, and the seller took care to accurately present the condition and drawbacks of this particular example. While it's not a museum piece, it's obviously been well cared for and represents a much higher level condition than we're used to seeing on these now 30 year old coupes. The design channels some great Italian influences but with a touch of German flair that comes together really well. Unlike the Bitter I wrote up last week, this car doesn't need a full restoration – rather, it appears with some light mechanical work it will continue to be a good quality driver and occasional show car for someone who'd like something a little different than the typical BMW 6 series or Mercedes-Benz SEC. It's not often that you find someone who's taken the time to do the heavy lifting on a rare model like this, so take advantage of what was clearly a large amount of time, love and devotion that was poured into one of the rarest German coupes produced.
-Carter