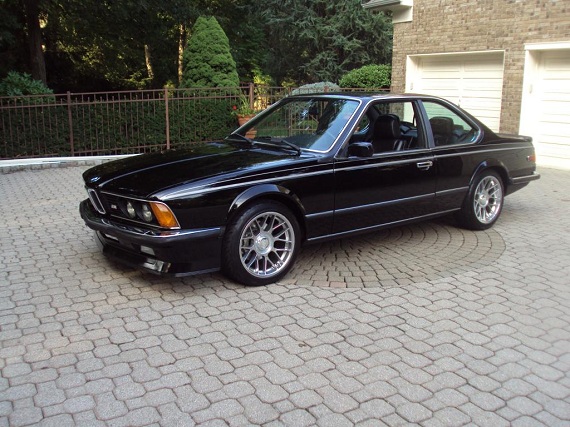 Yesterday, Nate wrote up a last-of-the-run 1988 M6 for a budget price. He noted that $12,000 seemed like a deal for a 107K mile car with that magical S38 power plant hidden under the long hood, but concerns about maintenance costs linger with any of these complicated machines. It wouldn't take you long if you dove into the motor to double that initial investment. Well, from last of the run to first, perhaps this 1984 M635CSi is a better proposition? It's got a lighter curb weight, more pure European lines outside, and an even more potent engine thanks to the M88/3 pumping a few extra non-catalyzed ponies. Presented in black over black with a great set of BBS RC wheels, it sure looks fresh despite being 30 years old: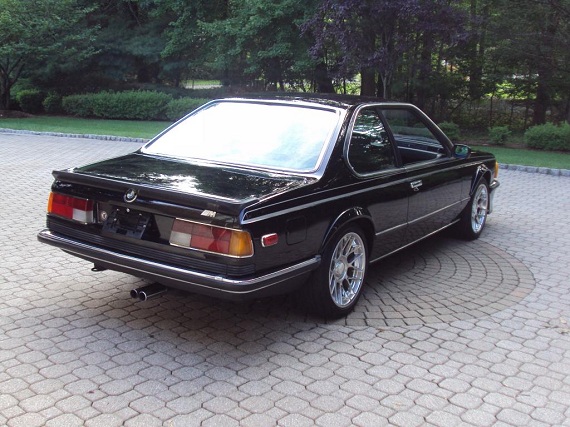 Year: 1984
Model: M635CSi
Engine: 3.5 liter inline-6
Transmission: 5-speed manual
Mileage: 126,216 mi
Price: $24,000 Buy It Now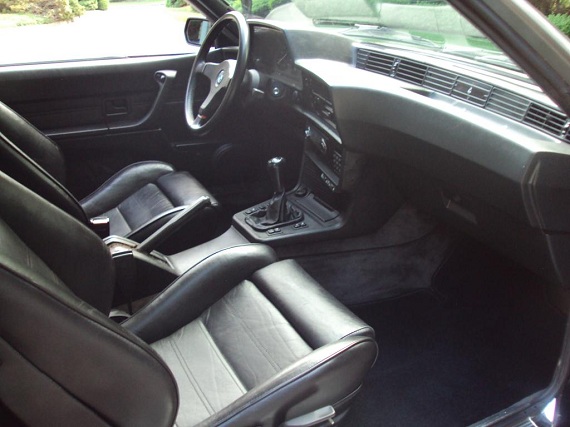 Fantastic Rare 1984 BMW M6! 5 Speed!!

This is an extremely rare car.

BMW Motorsport introduced M 635 CSi in Europe at the Frankfort Auto Show in 1983. It is essentially an E24 powered by the powerplant of the BMW M1 – the M88 (286 PS (210 kW; 282 hp)). Most of the cars were equipped with special metric 415 mm diameter wheels requiring Michelin TRX tires. All M6 cars came standard with a 25% rear limited slip differential. 0-60 time of 6.1 seconds, better than the BMW published 6.4 and 6.8 second times for the European and U.S. versions respectively. 4,088 M 635CSi cars were built between 1983 and 1988.

This car has been lovingly cared for since new. Having travelled 126,000 miles.

VIN: baee31050105027

Car starts right up, runs and drives great. Plenty of power actually amazing that it is a 6 cylinder. 5 speed manual transmission shifts very nice. It is very tight and solid.

Paint is very nice but not perfect there are some chips, a couple of dings. Paint looks to be mostly original.

BBS Wheels and newer tires really accent the cars looks.

Interior is in very nice condition. Seats have no rips or tears. Dashboard does have a couple of cracks (see photos).

If you have any questions please contact me.

Good Luck Bidding!
The seller took nearly 50% of their listing straight from Wikipedia, and while that may not be the biggest crime in general I'd guess most people looking at the E24 M635CSi would prefer information about the maintenance history rather than a general recounting of some of the history of the model line and new performance. There's no indication what, if anything, has been done recently to make sure this car is in prime operating condition. Miles aren't unreasonable, but there appears to be at least one sizable ding in the hood and the original wheels – for better or worse – are gone in favor of the RCs. Generally I'm not a fan of updated wheels on these older designs, but the RCs fit surprisingly well. However, the general good condition doesn't seem reason enough to support the asking price that is double yesterday's example. More information and a careful PPI may reveal this is a great example to get, but the price still seems quite strong.
-Carter