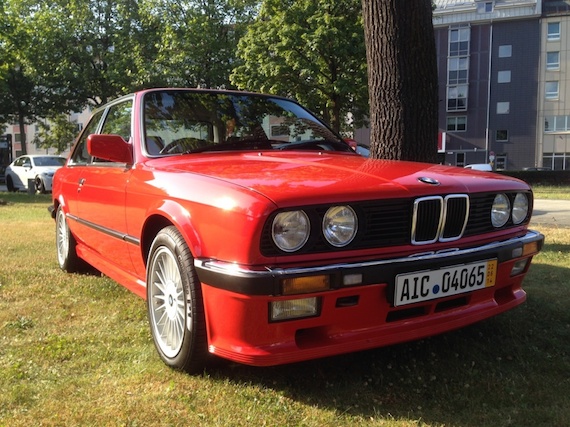 Ask anyone what the largest engine ever fitted to the E30 BMW 3 series was and you may get a few folks citing the M20 2.5 liter inline-6 in the 325is. However, South Africa received their own special edition by way of the M30 3.3 liter "big six" being slotted under the hood to create the 333i. These cars were built in collaboration with Alpina, all fitted with a 5-speed manual transmission and limited slip differential. Slotted front brake rotors, 16" Alpina wheels and optional ABS were other features on tap in this package. With 194 horsepower on tap, these were very potent machines in their day, capable of 0-100 km/h in the mid seven second range. A mere 204 were produced in 1986 but these special E30s, like this one for sale in Germany, have cemented their place in history amongst the E30 faithful.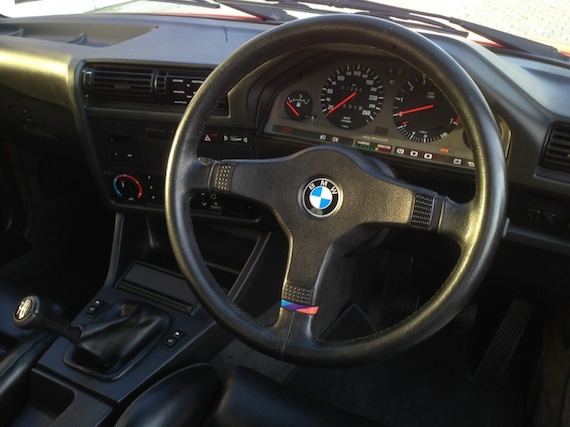 Year: 1985
Model: 333i
Engine: 3.3 liter inline-6
Transmission: 5-speed manual
Mileage: 13,800 km (~ 8,574 mi)
Price: $92,019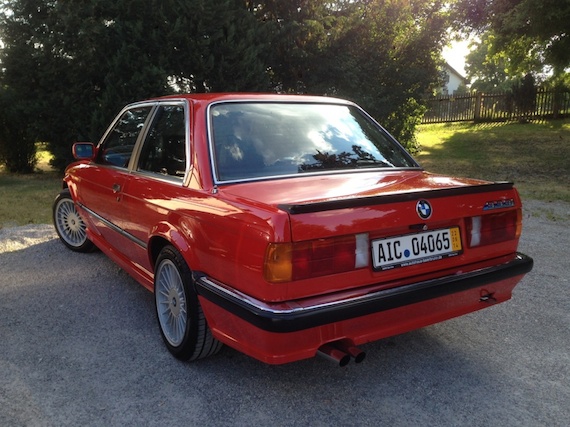 Ultra rare 1985 BMW Motorsport South Africa 333i. Original 13,800 km from new!!! Henna Rot with black hide. 100% original OEM condition. Car No. 15 out of 204 total production.

Powered by upgraded version of the M30B32 engine used in the E24 BMW 633 CSi, which was designed in collaboration with ALPINA GmbH, resulting in a 197hp output. Factory boosted with Getrag Sport Gearbox, ALPINA intake manifold, exhaust system, brakes, electronics, and Bilstain suspension.

Complete with books, extended tool kit, set of keys, and accessories. Recent technical inspection and German TÜV by BMW Classic in Munich. Certificate of Authenticity by BMW South Africa confirming production & delivery data.
Unexceptionable, needs nothing!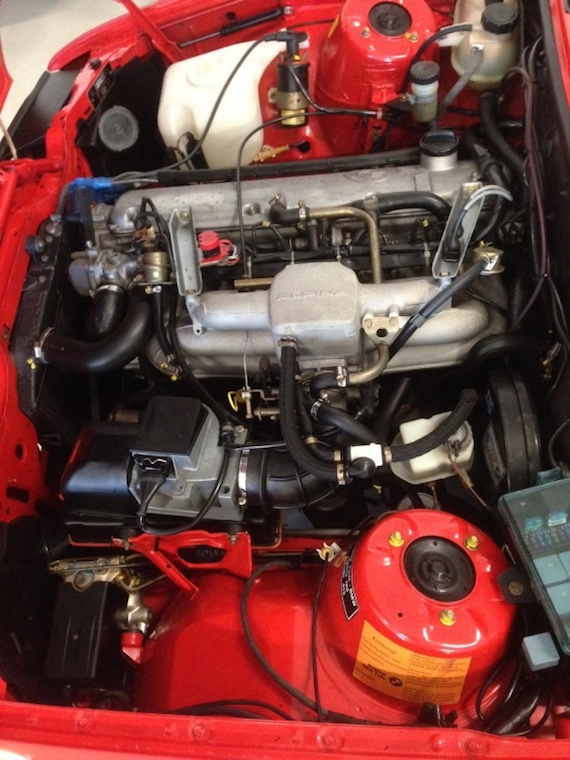 Normally I don't like to rip sellers for being over the top when it comes to values, but the price here truly had me gasping for breath. This is beyond what I've seen even the highest E30 M3s advertised at. Sure, it's a rare E30, but in the end, it is just that, a 3 series. Given the immaculate, slightly used condition, rarity and Alpina DNA, I could see a car like this pull in the $30,000 to $40,000 USD territory, but since these 333i models were RHD only, it limits a bit of enthusiasm with the BMW faithful in LHD countries. Not only that, but any US buyers that might be interested will have to tack on a few thousand dollars more in shipping and importation fees, adding to an already incredible price tag. Still, it's nice to marvel at a like new example of one of the rarest E30 models of all time.
-Paul