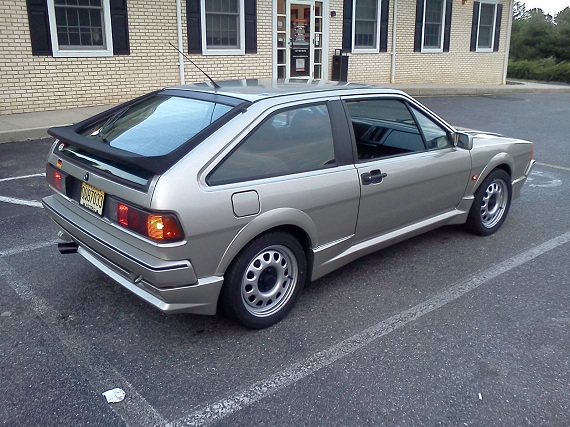 There are a lot of folks who long for European versions of the cars that we got here in the United States, and this author is amongst them. For the most part, the Euro versions were closer to the original design; in general they had smaller, better fitting bumpers, better headlights, and some options that were deemed too expensive or not appealing enough to bring to the U.S.. They also typically had better performance from non-de-tuned motors and lighter weight. So, better looking, faster and more special; but in talking with Paul, we both agreed that there is also an element of wanting the things we just can't have. One Volkswagen model that never made it here was the GTX trim Scirocco. The GTX was one of the higher spec versions in Europe and looked quite sporty; put some of those Euro bits onto what would otherwise be a pretty mundane 1984 U.S. spec Scirocco, add some desirable tuning modifications and some fresh paint, and you have a tidy package: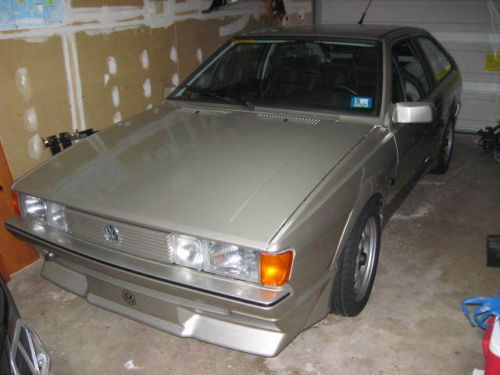 Year: 1984
Model: Scirocco
Engine: 1.8 liter inline-4
Transmission: 5-speed manual
Mileage: "3,000" mi
Price: $9,000 Buy It Now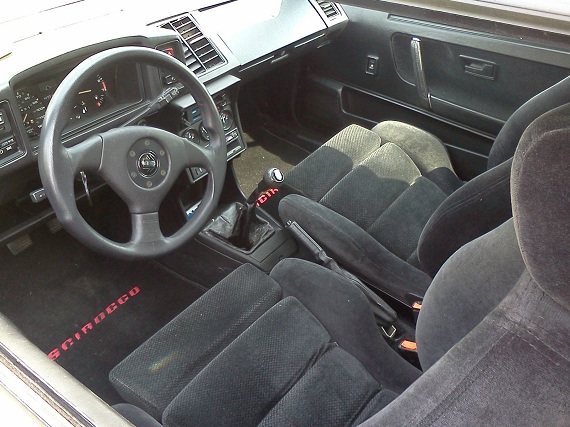 1984 Wolfsburg Scirocco with the following upgrades.

Car has won a couple of trophies in Volkwagen shows over

the years.

Last year car received a complete tune up (plugs, wires, filters)

O2 Sensor

Complete new brakes (front and rear)

Power Steering was added

New Yokohama tires

MECHANICALS

*Techtonics 2.0 liter engine with 268* camshaft

*New HD motor mounts

*New radiator and hoses

*180 degree thermostat and fan switch

*Cast Aluminum oil pan with baffle

* Ported Intake with large bore Neuspeed Throttle body

*Tri-Y Header

*Leistritz Sport Exhaust

*Rebuilt 5 speed with 16V clutch and pressure plate

*Neuspeed weighted short shifter

*Neuspeed upper front stress bar

*Techtonics lower front stress bar

*Autotech rear stress bar

*Autotech Hollow sway bars front and rear

*Tockiko Illuminia struts and shocks (5 way adjustable)

*HOR sport springs

EXTERIOR

*Kamei X-1 body kit (Scirocco GTX look)

*Euro bumpers front and rear

*Euro headlight with city lights

*Euro front turn signals

*Black side markers

*Single wiper conversion

*Fuba roof mounted antenna (amplified)

*New Corrado Steelies

*Custom Flash Silver Paint

*New window and door rubber

INTERIOR

*Flow-Fit seats with matching rear seat and door panels

*MOMO Evolution III Steering Wheel

*Neuspeed 3 Gauge Panel

*Sound Insulation by Schosche

*Power windows

*Power door locks

*New carpeting

*New headliner

*New leather shift boot

3,000 miles since complete restoration. Car spends most of its time in my

garage. Runs and drives great!!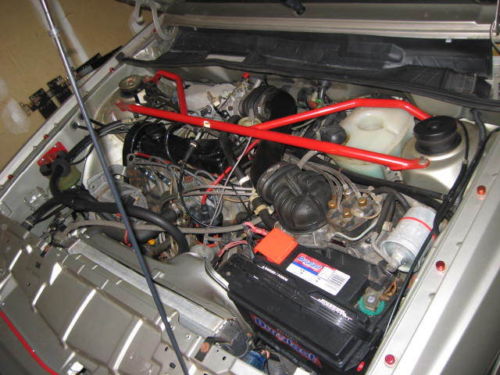 This car appears really well built, from the Techtonics 2.0 8V motor heavy in torque through the Kamei X1 package outside. It can be tough to integrate a large amount of various tuner bits, but I think this builder overall did a great job. The Corrado steel wheels are always a neat look on these earlier Volkswagen water-cooled models, and this car has suspension modifications that help keep the power and larger rubber in contact with the ground. Inside we get some great seats and a slick looking Momo wheel, though I think it looks a generation too new for the Scirocco, and probably would have gone with a Monte Carlo wheel. The Euro bits and fresh paint really pull everything together. The price has been set around where really nice 16V models have been changing hands, which is both a bold statement and a testament to where the bills on this build add up to; though it's not original, I think the car has been well built and looks great. The sticker price may seem like a shock, but all things considered I don't think it's that outrageous provided the mechanical details and paintwork are top notch.
-Carter