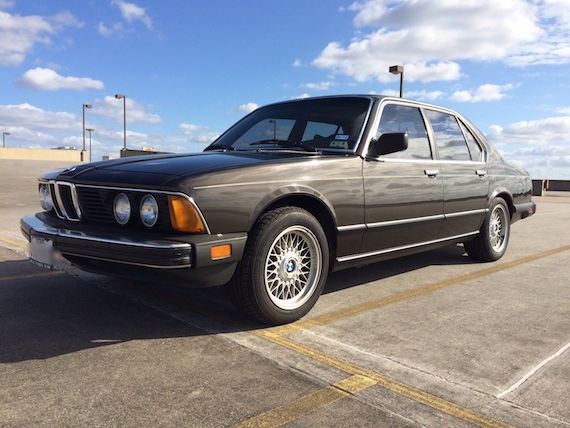 This year marked the introduction of the sixth generation BMW 7 series. I'll admit that since 2002, I haven't really followed this executive sedan closely. I, along with many Bimmerphiles, was not a fan of the radical redesign and complex iDrive system of the E65. Subsequently, I stopped paying attention to any of the updates after that model's intro. One 7 series that intrigued me all these years, however, was the E23. This was a rather small executive sedan in comparison to the S-Class Mercedes of the time, but it was also more of a choice for those who wanted to drive instead of being driven. This 1985 735i for sale in Texas belies its 30 years of age, showing only 77,000 miles on the odometer and having been maintained to what looks like a high standard.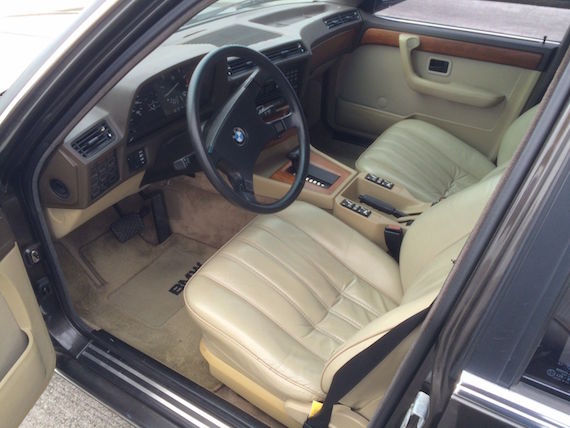 Year: 1985
Model: 735i
Engine: 3.5 liter inline-6
Transmission: 4-speed automatic
Mileage: 77,650 mi
Price: $8,999 Buy It Now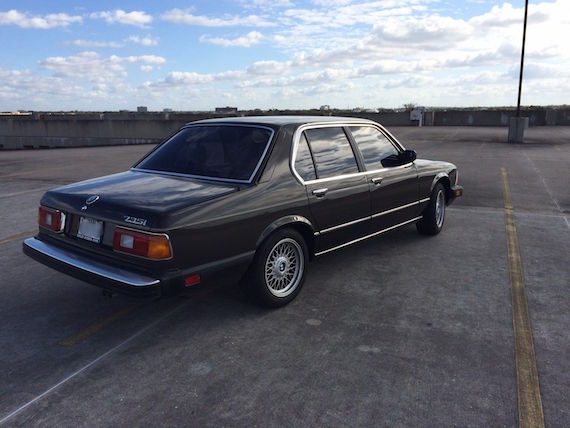 Beautiful classic car for sale, rare 1985 BMW 735i with 77,650 original miles, brown color, beige leather interior, in a very good condition. I am the second owner, bought locally from the original owner in 2014, rebuilt most parts that needed attention, clean blue title on hand. Garage kept. Runs and drives great. A joy to ride. Please make an offer.

The good:
New tires with warranty from discount tire
Replaced valve cover gasket and replaced oil ramp banjo bolts
Adjusted valves
Good battery
New bosch ignition coil
New bosch spark plugs and wires
New bosch distributor cap and rotor
New bosch oxygen sensor
New bosch injectors
New fuel pressure regulator
Recent Oil and filter change
Cleaned and adjusted AFM
New throttle gasket
Cleaned throttle body
Flushed power steering fluid and changed filter
New original throttle rubber boot
New vent hose
Rebuilt hydraulic brake boost
New ATE master brake cylinder
New brake pressure accumulator
New FTE brake lines
Brake fluid flushed with Pentosin
New Brembo Brake rotors and pads
New front wheel bearings SKF
New pitman arms
Replaced style 5 rims from e38 body
4 new pioneer speakers
New JVC stereo, original working stereo included
No rust, texas car
All receipts available

Hvac is fully functional, all actuators work, no vacuum leaks, heater works, blower blows, ac clutch engages, just needs freon
Automatic antenna does not work, you can retract the antenna manually
Small leather tear on the driver seat,
Original paint has some minor dings and chips, normal wear and tear for a 30 years old car.

Comes with old parts and some new spare parts, new front kayaba shocks, new window guides, new belts, new tie rods etc. also comes with 5 original trx rims and 4 trx michelin tires in good condition.

You can view my shared album on the web: 1985 BMW 735i

Sold AS IS! Local test drives are welcome.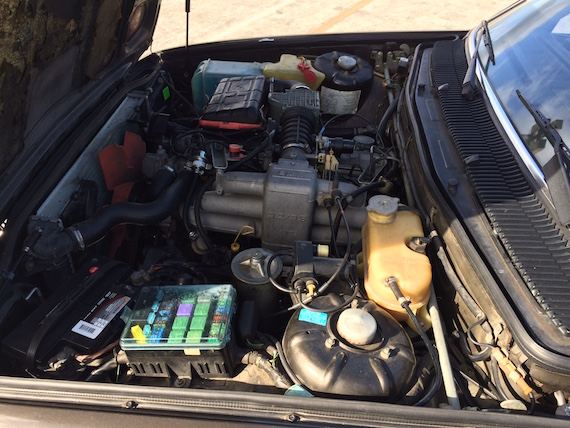 Most people in the market for a vintage BMW these days would want something a bit more sporty than an E23, which has probably helped to keep prices down on these large sedans. However, there are so few examples of these big BMWs roaming the streets and less in good condition. Whether rarity will help drive the values of these up remains to be seen, but currently, they are still a good bargain. The few E23s we've seen sell are hovering in the $3,500 to $6,000 range, so this one is priced strong, but few original examples still exist out there in this kind of condition.
-Paul