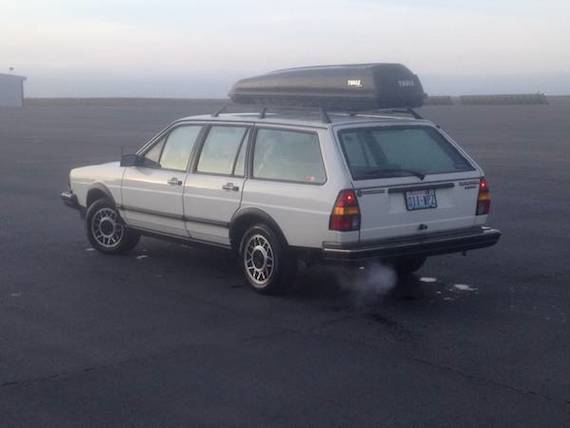 My love for obscure cars dictates my leaning towards one of my favorite Volkswagens of all time: the Quantum Syncro Wagon. Known as the Passat, Santana, Corsar and Carat in other markets, the Quantum was the choice for someone seeking German engineering in a mid-sized package on a budget. Curiously, Volkswagen only offered Syncro four-wheel drive in the Quantum Wagon, as it was the bigger seller. This car shared its drivetrain with the Audi 80 and required a completely new floorpan which relocated the gas tank and deleted the spare tire well. Mated exclusively to the 2.2 liter inline-5 engine, this was a very versatile machine popular with those in the snow belt.
Few of these Quantum Syncro Wagons survive in good condition, but they have a rabid following of enthusiasts. Rarely do you see a pre-facelift Quantum Syncro Wagon but here is one for sale in Seattle. A few items need doing but nothing too terrible to put off those handy with a wrench.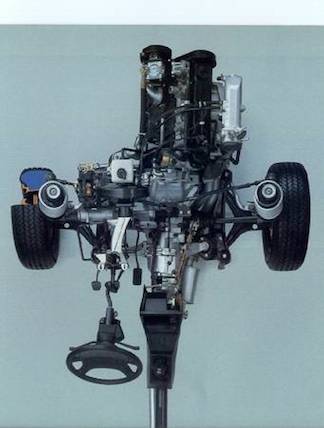 Year: 1985
Model: Quantum Syncro Wagon
Engine: 2.2 liter inline-5
Transmission: 5-speed manual
Mileage: 185,000 mi
Price: $2,350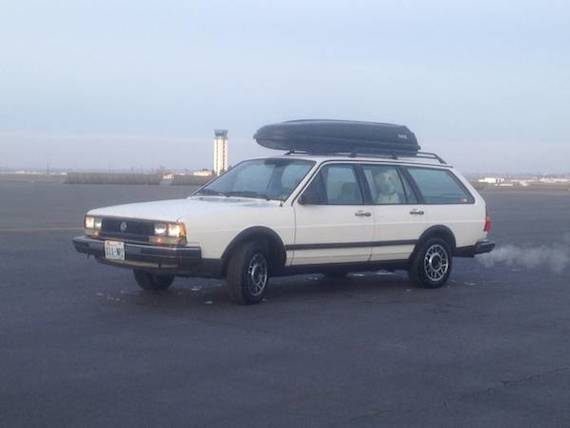 1985 Volkswagen Quantum Syncro Wagon 185k miles

This car is a true all wheel drive with center and rear locking differentials. It is almost exactly the same thing as the famed Audi 4000 rally car with the built proof 2.2L 5cyl engine. This has been my winter commuter and ski car for a couple winters and it's a tank in the snow. I drive it across the pass two or more times a week for work. I own four old Volkswagens and am replacing a few of them with one car to simplify my life. It's totally awesome in the snow. I have pulled out a handful of dumb drivers in their soccer mom SUVs. And it's a fun car to drive, snow or not.

*THE GOOD STUFF
-1985 small bumper model (86-88 big dumb bumpers)
-NO power windows door locks or sun roof to fail or leak (a big fail item)
-Tires 70%-ish snow rated (never ever chain up across the pass)
-Locking differentials work great
-has all the original roof rack cross bars and bag (they say its rare to not be missing these)
-original owners manuals & info
-interior is in great shape for a 30yo car
-CD player
-January 2014 Tabs paid and brand new plates (unnecessarily every 7 years)
-Thick rubber floor mats
-Runs cool even on hot Eastern Washington summer days pulling the pass at 80mph

*THE NOT SO GOOD STUFF
-One vertical crack in the middle of the windshield (I wouldn't bother fixing it)
-Small exhaust leak
-Cruise control does not work (I would have been surprised if it did),
-Rear window wiper does not work
-Once in a while the red LED light flashes for the over temp/ or low coolant indicator. It is a very common issue with the QSW and I haven't bothered with it since the cooling system is solid and it runs between 1/2 and 3/4.
-Some jerk face broke the antenna off mid way up (I have the new mast but haven't installed it).
-Water pump makes a slight squealing sound at idle sometimes has done this since I've owned it. Does it even though the pump is very recent. I bought a replacement but haven't bothered replacing it because it pumps great and doesn't leak.
-Small bits of surface corrosion where it has had the paint chipped by rocks or?, all easily fixed if you cared but lets be realistic. . .. its a 30yo car.

*NEW PARTS
-Replaced by previous owner within the last 2 years and 15K
-Outer CV's
-Cap and rotor
-Plugs and wires
-K&N filter
-Water Pump
-Timing Belt & seals (ps this is a non interference motor)
-O2 sensor
-V belts
-Breaks
-Windshield wiper motor/gearbox

*Replaced by me even more recently
-Brand new radiator (A good one made in France NOT a cheap one from China) $270
-Thermostat
-Coolant level sensor and cap
-Radiator fan switch off/low/hi
-Bosh fuel pump $100
-Fuel pump relay and spare (these are the one thing to cary as a spare)
-Brake proportioning valve (unique to the 1985 model)
-Rear speakers

*SPARE PARTS
-water pump (I thought it was going to need replaced)
-spare working master cylinder (oddly a rather expensive part)
-new antenna mast
-bentley repair manual ($70?)

KEY WORDS
Volkswagen VW MK2 MKII syncro quatro awd 4wd AWD rally 4×4 locking differential Audi 4000 RARE Subaru ski-car

I have tried to be thorough but e mail me for contact info or question. With enough heads up I can show the car in Eastern Washington (Moses Lake / Wenatchee area). Ski Box and yellow lab are not included 🙂

THX
-Cody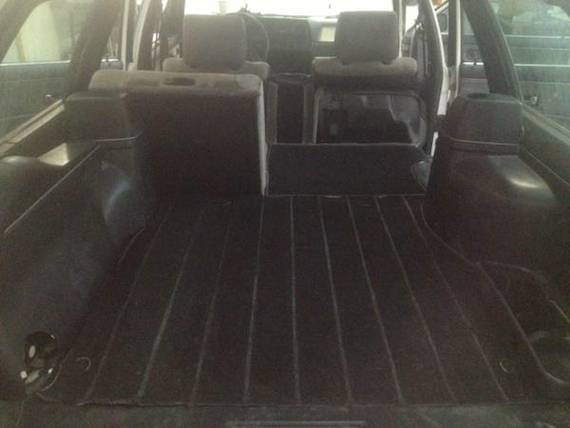 If this car was closer to me, I probably would have rung up the seller by now. These four-wheel drive Quantums are really neat machines and highly versatile, as the seller describes. It's also a breath of fresh air when it comes to the cookie cutter SUVs that currently dominate the roads. Even considering its faults, I could think of much worse ways to spend $2,350. Given the cold months are upon many of us, I doubt this Quantum will last long.
-Paul